Download Walli APK and enjoy beautiful wallpaper designs on your mobile devices. Customize and beautify your android devices with this app - Walli.
Walli
Walli 4k is an app with collective backgrounds and wallpapers available to beautify your phone's/device. This app helps you find inspiring and amazing wallpaper which makes you come back with energy. The walli 4k app is a personalization app majorly for android devices. It brings daily updates of the best wallpapers and backgrounds with high design quality.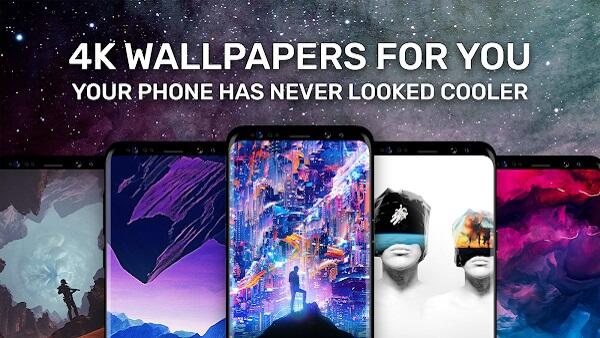 Tap-mobile designed Walli 4k. The app was launched to ensure every user has a beautiful and cool wallpaper. Top artists around the world create a wallpaper in this app. Each of these artists has their style and preference. However, the team at tap mobile selected the wallpapers one by one to give out the best to its users.
This app - Walli 4k allows users to download many wallpapers and backgrounds directly to their devices in the high-quality definition. The wallpaper and background you will find on Walli are not the regular ones. They are unique and distinct. It was also discovered that people's wallpaper could boost or lift mood; hence they only bring nice and inspiring wallpapers to its users in different styles as preferred - in images, anime, etc.
Walli 4k Description
Walli 4k is a wallpaper and background app. On the Walli app, you will not find the regular pictures of animals, flowers, personalities, and styles. Instead, you will find creative wallpapers collated from top artists around the world. Most of the wallpapers are guaranteed by each artist on the Walli app.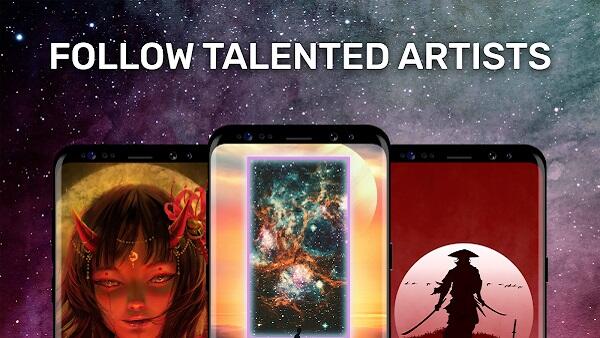 This app -Walli 4k, is an excellent way to customize your mobile device. It offers diverse applications where you can download nice wallpapers. The availability of nice features makes it exciting to check your home screen or mobile device.
The Walli app interface is easy to use and simple. Its interface is divided into several tabs. With these tabs, you can quickly access different background sections and popular wallpapers. Also, you will be able to navigate through the app. These wallpapers were designed and created by top talented artists worldwide, and they get rewarded for their work.
Using the Walli app, you are helping the artists get recognition and compensation for their artwork.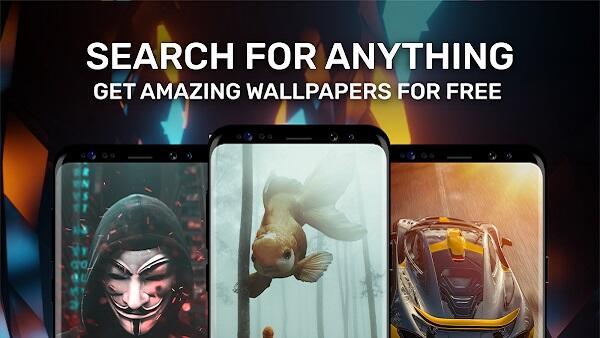 It is easy to use the Walli 4k app on your device. To set up wallpaper on your phone, All you do is select a wallpaper, tap on the set as wallpaper option on the app then it's all done. The wallpapers are organized into various categories and sections. There are sections of wallpaper for girls, boys, kids, and more. Also, there is a section for different styles and modes - happy, calm, peaceful, dare mode, light, animation, and lots more. All these depend on your theme and choices.
Walli 4k application is majorly available for android devices. Discover your style and mode and choose the wallpaper you want. This application has several many features that have left its users always coming back. There are thousands of creative wallpaper on Walli that suit your mood anytime and any day.
Features of Walli 4k App
The Walli 4k app has many features that distinguish it from similar apps. Below are some awesome features on Walli 4k.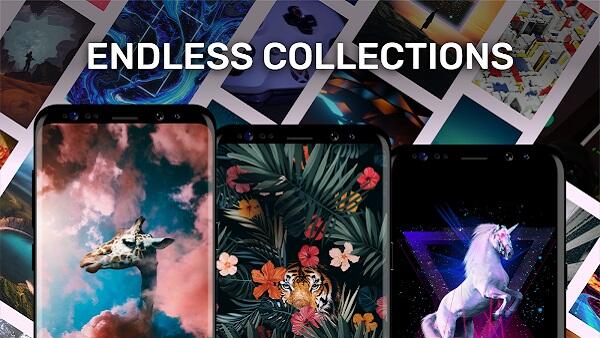 Playlist Features
This is an unusual feature on wallpaper and background apps. With this feature, Walli 4k automatically changes your wallpaper. Select the image or picture, press the play option, and your wallpaper automatically shuffles at your preferred/set frequency.
Diverse sections of wallpaper
On the Walli 4k app, browse awesome wallpaper easily in diverse sections. They are Three; featured -These are the recommended wallpapers Walli app drops daily. This is super cool. Popular -These offer the most used and searched wallpapers by other users. This is based on other users of the app. Recent - Here, you will discover new wallpaper on the app. Lastly, collection of different items, colors, and backgrounds.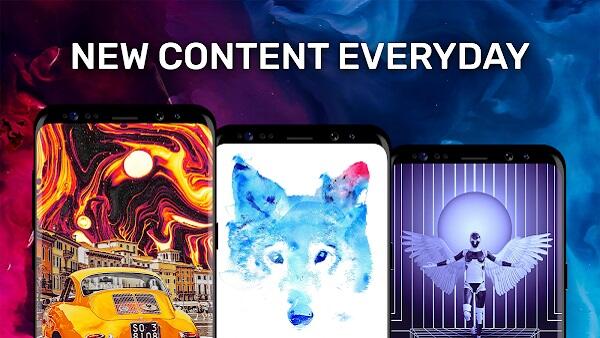 Diverse Creative Wallpapers
The wallpapers on Walli 4k app are not the regular ones based on cars, landscapes, objects, and common flowers. However, Walli 4k offers a huge collection of beautiful wallpapers designed by artists worldwide.
Use Wallpaper Without Leaving the App
Android users can easily set new wallpapers and animation backgrounds without leaving the app or exciting it. You can choose your favorite wallpaper immediately in walli 4k.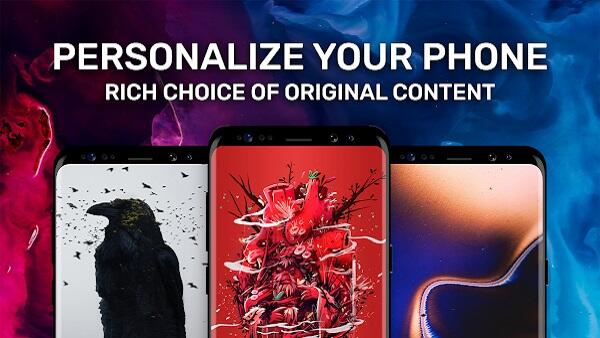 Free and Premium Walli Version
Walli 4k is available for every user with several wallpapers. However, the premium version has unlimited creative wallpaper you can choose from and enjoy. This is a nice feature as it is available for every android user.
Conclusion
Walli 4k is an awesome mobile application you can engage with. 3d wallpapers and HD backgrounds are available on Walli. Also, you get notified of updates on new wallpapers. This app is quality and effective. Download the latest version of Walli 4k and enjoy these awesome features.