Download and install LineX Icon Pack APK and change your phone's interface and outlook to meet your style, mood, and personality. Thousands of icons are at your disposal.
Introduction to LineX Icon Pack
Some people love collecting icon packs. They are excited each time they find a good icon pack. People who do not understand the beauty of icon packs may find this hobby a weird one, but when they experience the feeling or what these icon packs offer, they, too, would be instantly hooked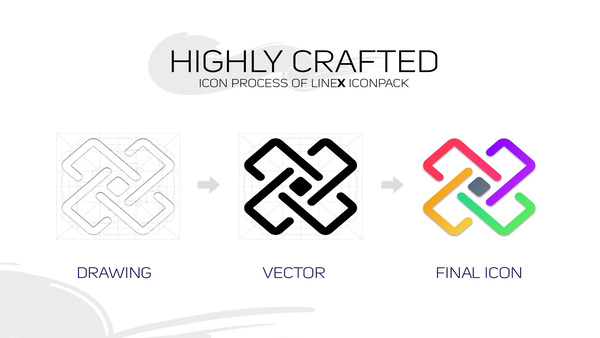 Why You Should Get an Icon Pack
There are new things in life. We can only keep up with life's trends by being a part of those new things. One of the most practical and simple ways to refresh your life and introduce some positive changes is by refreshing your phone right from the home screen to the logo and detail screen.
Selecting and making use of a certain icon pack is another way for you to introduce your fashion and aesthetic sense. For instance, you're making something creative, but your phone looks dull. Having something like that can dampen your creativity. Therefore, changing an icon pack is an interesting way of refreshing your phone without having to meddle with the outer case or software. However, the effect you will see will be awesome because an icon pack will change the general interface of your phone.
Are there Suggestions for Icon Packs for You?
LineX Icon Pack is a couple of Neon-style icons. All the icons that LineX Icon Pack contains are created with simple straight lines (in some cases curves) with a special gradient color scheme. The satisfactory feeling of staring at it is both futuristic and classic, like the mechanical structure contained in the movies we watch. There are about 5000 different icons and an unlimited number of high-quality backgrounds, which can be used to create a variety of different but rich interfaces for your Android phone.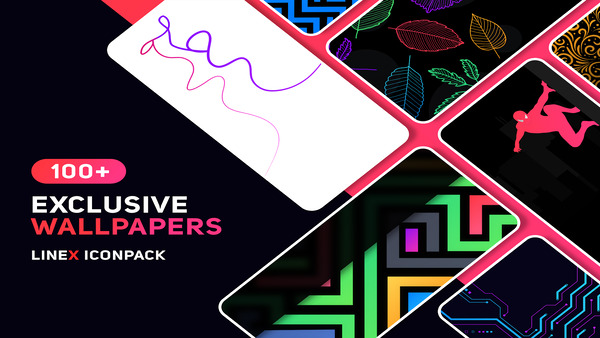 Applying the LineX Icon Pack to your phone will feel like holding something beautiful in your hand. The symbols that will be shown to you will be an artistic, fine-tuned masterpiece that mixes the future concept with the contemporary.
Even though the number of icons is about 5000, they continue to increase. Soon, the icons will be more than 5000. By that time, when you update or download any app on your device, that app's icon will immediately turn into a Neon-style.
Whenever you are making use of LineX Icon Pack to reset the icons on your mobile device, you have the chance to customize the icon size to about 100 to 120%. There is also a preview mode you can modify easily. Also, the icon pack supports you with the dynamic calendar, so you can always keep track of the current time. It also has a displace icon and the panel to layout on the mobile device. How you customize or change depends largely on you.
Currently, LineX Icon Pack has had over half a million downloads on Google Play Store alone.
Is Installing LineX Icon Pack Easy?
There is nothing complicated about installing this app. The process is just like how you install other mobile apps.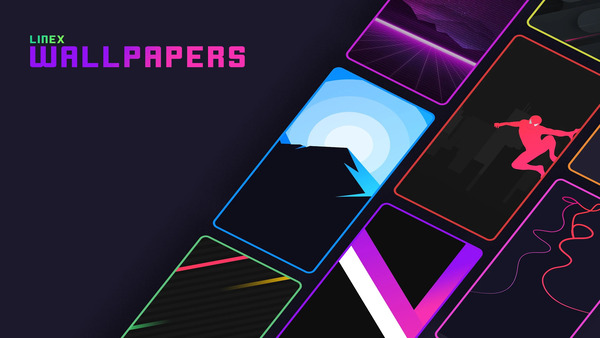 First, install Theme Launcher that supports it
Open LineX Icon Pack, click on Apply, and select Run to run the installation
After this, you must have the right launcher that works with the app. If you do not have the appropriate launcher, ensure that you install it before you begin using this icon set.
Below is the list of launchers that can work effectively with Linex Icon Pack:
L Launcher
Evie Launcher
ABC Launcher
Zero Launcher
ZenUI Launcher
V Launcher
Solo Launcher
Smart Launcher
Nova Launcher (this particular one is highly recommended)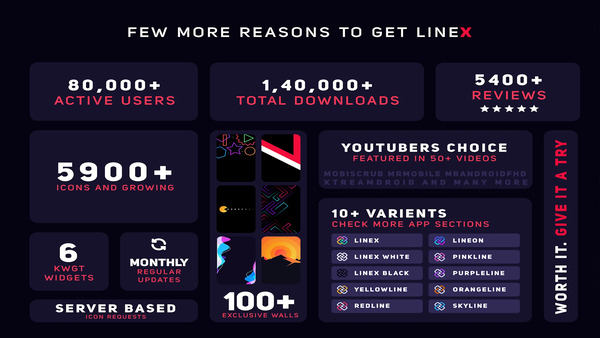 Nougat Launcher
Next Launcher
Mini Launcher
M launcher
LG Home
Holo HD Launcher
Holo Launcher
Go Launcher
CM Theme Launcher
Aviate Launcher
Atom Launcher
Apex Launcher
ADW Launcher
Unique Wall Collection
When you see the thousands of icons you can use, you might be overwhelmed so that you won't even know which one to pick. You could spend hours trying to decide on the right icon for you. But whichever icon you use is going to make your device more beautiful. Do not be scared of duplicates, and don't let the old bother you. Each time you change your phone's interface with a nice set of icons, you also change the wallpaper in the wall gallery to give your Android device a perfect outlook. Several images are created to boost your mood each day. Each style does not overlap with the old ones and is always focused.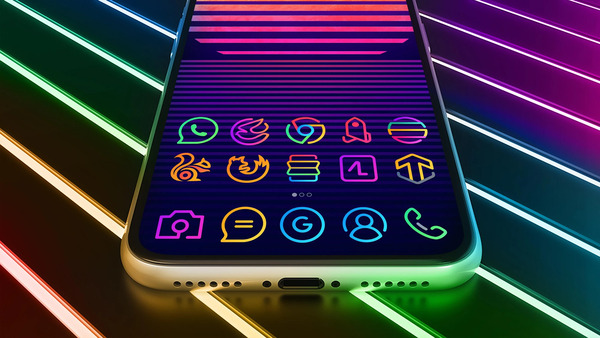 Icon Preferences
You don't have to waste precious time by replacing apps with icons on your mobile device. LineX Icon Pack will assist you with that, and then you can discover your most-loved style that matches your personality and mood for that day. Just input in the search folder what you are searching for. It will bring out a couple of icons that may be perfect for you. Search, select and replace
Easy Size and Optional
It is generally known that each Android device has a different frame, such as large, medium, or small. Therefore, what if the icon you like is not the right size for your mobile device? There is a solution to this. All you need to do is to pick your favorite icon, head to the icon size settings, and adjust the size to the one you want. For example, if you desire a small size, you can set the percentage to 85, but it would be between 100 and 120 percent if you prefer large icons. With straightforward adjustments and steps that do not waste your time, you can get everything you want by using this app.
Last Take
Create a phone interface that is unique to you and also portrays your personality and style. In this app, you will be able to make use of thousands of awesome icon packs that you can always try. Most people passionate about icon packs will tell you that LineX Icon Pack is one of the best.


Join Telegram Group
Download and install LineX Icon Pack APK and change your phone's interface and outlook to meet your style, mood, and personality. Thousands of icons are at your disposal.