Download Enix Icon Pack APK and gain access to a mind-blowing range of different icons and themes. With the Enix Icon Pack, customise your device to look exactly the way that suits you, anytime, any day.
About Enix Icon Pack
Enix Icon Pack is a software application package containing a set of different icons that help to customise your Android device's interface and overall look, providing settings and features that your Android normally would not provide. Android devices customarily have already made settings and themes that the user has to select from to determine the look of the phone. Most of the time, these settings do not exactly match the tone or aesthetic of the user, so the device is not exactly personified.
They could be quite boring and rigid in most instances. However, icon packs are created to help users select their preferred phone aesthetic, and icon packs like the Enix Icon Pack specifically provide a wide diversity of options to suit your taste. An icon pack provides a variety of logos, colours, shapes, features, styles and themes that help to ensure thorough customisation.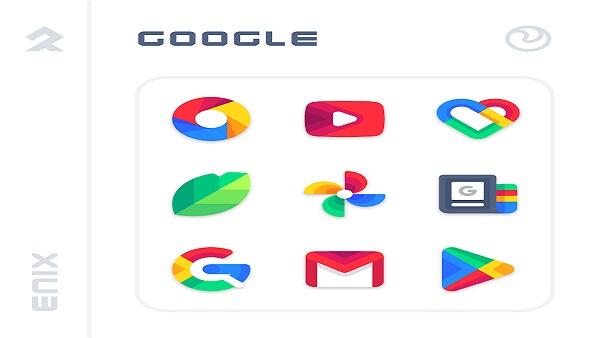 Enix Icon Pack was developed and offered by LKN9X and is still relatively new in the market. However, as a result, it has come out as a new, updated and modernised version that embodies the regular features of an icon pack and other unique features. As a result, Enix Icon Pack has amassed a substantial amount of positive reviews and high ratings and has been a go-to choice for many Android users since its release.
Application of the Enix Icon Pack
The icon pack requires quite some processes to gain full and uninhibited access to all the amazing features. The application, after installation, requires a supported launcher to help run the app. Enix Icon Pack is perfectly compatible with a lot of different launchers. They include:
- Action Launcher - KK Launcher - Nougat Launcher
- ABC Launcher - Lawnchair - Nova Launcher
- ADW Launcher - LG Launcher - Open Launcher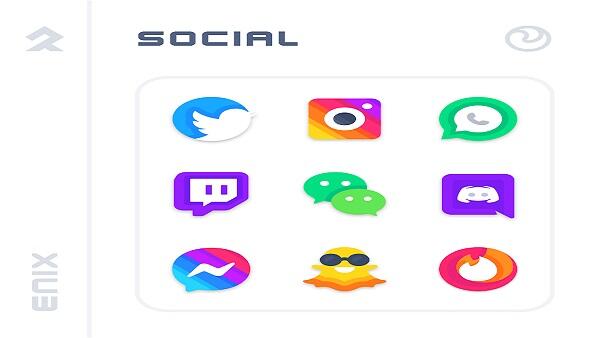 - Apex Launcher - Line Launcher - OnePlus Launcher
- Atom Launcher - Lineagos Launcher - Peek Launcher
- ASAP Launcher - Lucid Launcher - Poco Launcher
- Aviate Launcher - M Launcher - S Launcher
- CM Theme Engine - Mesh Launcher - Smart Launcher
- Cobo Launcher - Microsoft Launcher - Solo Launcher
- Evie Launcher - Mini Launcher - Tsf Launcher
- Flick Launcher - MN Launcher. - V Launcher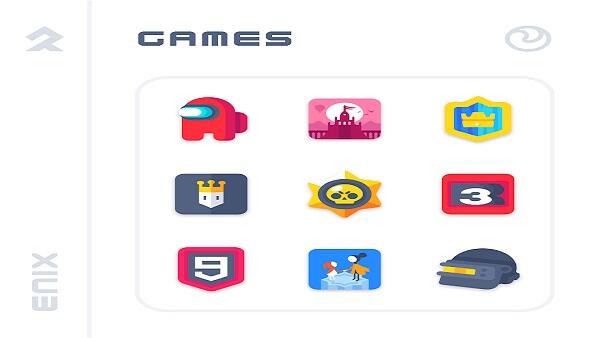 - GO Launcher - Next Launcher - Z Launcher
- Holi Launcher - New Launcher - ZenUI Launcher
- iTop Launcher - Niagara Launcher - Zero Launcher
The application could also work with other launchers that have not been mentioned here. However, it is up to the user to check their launchers and their compatibility with the Enix Icon Pack.
To use the app, the user must select their available launcher from the Enix Icon Pack application's settings and apply it. Once this has been selected and applied, the icon pack replaces the default settings of the Android device, and it can now be customised as desired.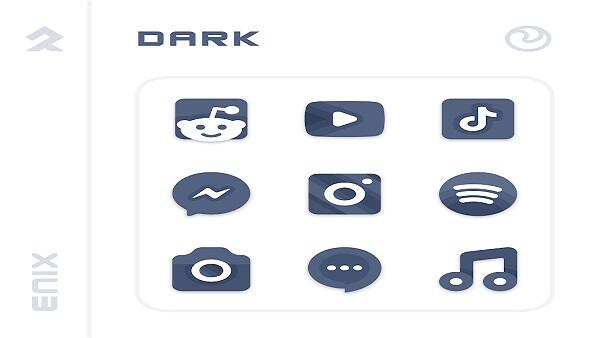 Enix Icon Pack has to work in the background to function maximally. The app needs to be left on as long as the user desires the change because the effects cease to show when the app is turned off. While working in the background, the app will require battery life and space. However, users can rest assured that the app does not cause any form of detriment to the overall well-being of the device. It does not cause a device to lag or function improperly. It may, however, be battery and RAM-consuming. The phone's original settings can also always be gotten back as long as the user shuts the app off from running in the background.
Features of the Enix Icon Pack
Diversity of Icons: Enix Icon Pack contains over 2500 unique icons for use, so you can be sure never to run out of options. The app caters to the different needs and tones of various users depending on age, mood or other factors of preference. Users can now enjoy full decision-making on the outlook of their phones as a result.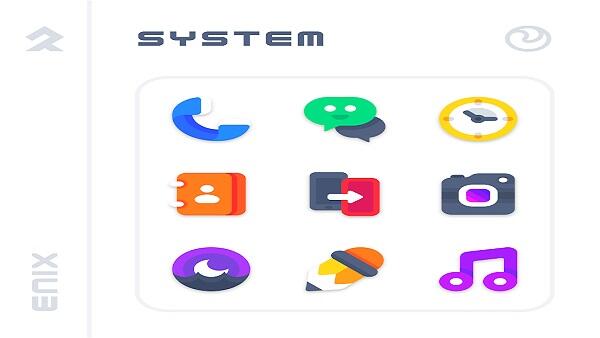 The Enix Icon Pack's features infiltrate all aspects of the phone. It could change the logo and icon features of different apps already on the phone in various options. It can also affect primary and in-built apps. Certain packages are dedicated to various folders or similar apps like Google or Social Media apps, not to mention the icon change that applies. The icon pack can also choose a theme for the devices, be it a bright, colourful, light theme or a dark, gloomy theme, whatever the user chooses.
Relatively Cheap: Enix Icon Pack is cheap compared to other icon packs. The cost is very friendly and affordable, so users of the Enix Icon Pack enjoy affordability and quality simultaneously. There are also provisions for in-app purchases from time to time that help to heighten the user experience.
Constant Change: The software is not static but regularly updated and reformed. The icons are constantly changing, and the options are rapidly broadening. This helps cater to the user's needs by providing variety every time. With this, you can be sure never to run out of options or be bored from using your phone, as you can always update to a new interface whenever and wherever. Besides, the updates and additions do not take too much time to be affected and are easy to come by.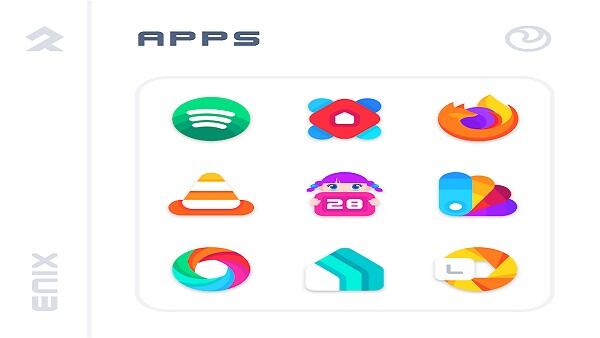 Interactive Feature: The Enix Icon Pack contains a FAQ section inside the app that can help new users with whatever issues they encounter when using or installing it. The FAQ section is also quite straightforward to access. Moreso, Enix Icon Pack, has a greatly responsive customer care service that frequently assesses whatever complaints or suggestion the users present and implement necessary change to maximise user satisfaction.
Conclusion
The Enix Icon Pack is one of its kind, with distinct features and tools. It is exceptionally user and pocket friendly, does not lag and provides high-quality icons and settings. The style of icons present is also unmatched, each one unique in its own right. Therefore, it is ideal for Android users to get a new personalised feel for their devices.


Join Telegram Group
Download Enix Icon Pack APK and gain access to a mind-blowing range of different icons and themes. With the Enix Icon Pack, customise your device to look exactly the way that suits you, anytime, any day.