Download Parallel Space APK to clone multiple accounts of the same app and use them independently. It is beneficial when you want to achieve a work-life balance.
What is Parallel Space?
Parallel Space is an app that allows you to clone and run multiple accounts of the same app simultaneously. For example, you can use two WhatsApp accounts at the same time on a single phone.
The application, offered by LBE Tech, simplifies the process of managing multiple accounts by creating a separate space on your phone for each account. You can even style each space using different themes available in the app.
You can conveniently manage multiple social media, gaming, and productivity accounts with Parallel Space. This way, you can balance your personal and professional life without hassle.
Why Download Parallel Space?
Parallel Space is one of the most popular Android productivity applications. It boasts 90+ million users worldwide. Its popularity is largely due to its simple user interface and its ability to clone apps seamlessly.
You will easily use multiple accounts simultaneously without having to log out and log back in every time. This saves you a lot of time, and you can easily switch between accounts with just a few taps.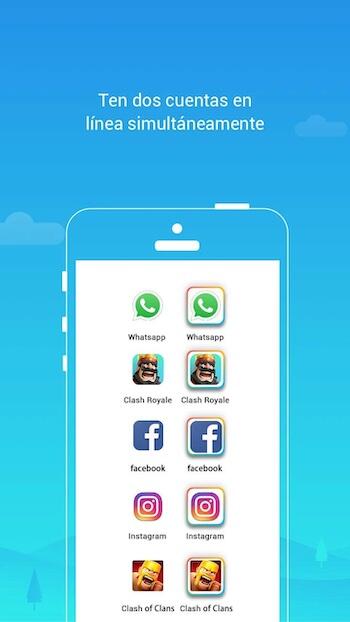 The app is also very light on resources, so it doesn't slow down your phone. As such, you can be sure you will not experience any lags or crashes when using Parallel Space.
In addition, the app is very secure. It uses a military-grade encryption technique to safeguard your data. This means your data is safe from potential threats, such as hackers or malware.
How to Use Parallel Space
The developer optimized this app for use by anyone, including those who are not tech-savvy. As such, you will not need any special skills or knowledge to use Parallel Space.
To clone an app, simply open the app and select the app you want to clone. The app will create a separate space on your phone for the cloned app. You can then log in with your second account and start using it.
It is that simple! You can clone as many apps as you want, and you can easily switch between them hassle-free.
Outstanding Features of Parallel Space
Guaranteed Privacy.

This application has an incognito installation feature that allows you to install apps without leaving any traces. This invisible feature is very helpful if you want to keep your app usage private.

Customize Your Themes.

This application has unrivaled personalization features. You can easily customize the themes for each cloned app to make them stand out. This way, you can easily distinguish between your different accounts.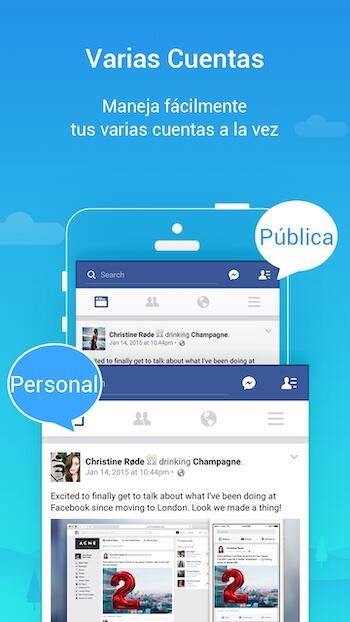 Multi-Accounts Supported.

You can clone multiple accounts of social media applications, such as WhatsApp, Facebook, Twitter, and Instagram. This way, you can easily manage both your personal and professional accounts.

Multi-Lingual.

This application supports 24 languages, allowing you to use it regardless of your location. This diversity gives the app a global appeal, and it is one of the main reasons for its popularity.

Powerful, Stable & Easy to Use.

This application is tested and proven to be stable. It will not break down or crash, even when you are using multiple applications simultaneously. It is based on MultiDroid, the first multi-account solution for Android.
What are the Benefits of Using Parallel Space?
Parallel Space APK Pro is your go-to app for private communication. It is perfect for multi-taskers who want to juggle multiple accounts with ease. Here are some critical benefits you'll accrue by using this application.
Life-Work Balance.

Using this application, you take 100% control of your accounts. You decide when to use your professional or personal account. You no longer have to worry about mixing up things, which can lead to distractions.

No Data Interference.

When you use this app, your accounts are entirely separate. This way, you can be sure your data will not interfere with each other. This feature guarantees privacy and security.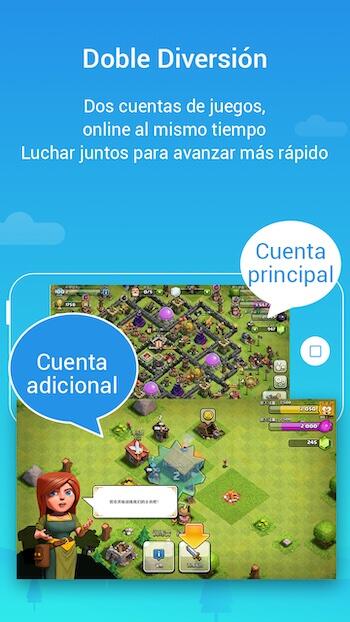 Highly Efficient Communication.

This app allows you to quickly switch between your accounts hassle-free. As such, you can easily respond to messages or notifications without delays.

Unmatched Account Personalization.

This application allows you to personalize each cloned app according to your taste. You can easily change its icon and name to make it stand out from the rest.
Ultimate App for Gamers
If there is one group of people who benefit immensely from using Parallel Space, it is gamers. Using this app, they can easily clone their gaming apps and create separate accounts for each one.
This way, they can have two gamers' profiles on one device. This will increase their chances of success as they can try different strategies on each account. If one strategy fails, they can quickly switch to the other fast.
Additionally, it accelerates their chances of leveling up as they can quickly complete missions and tasks on both accounts. Parallel Space is, without a doubt, a powerful tool for gamers who want to up their game.
Clutter-Free User Interface
This app has a clutter-free user interface that is both straightforward and easy to use. Everything is well-organized, and you can easily find what you are looking for. The navigation is also effortless, allowing you to clone apps and manage them with ease.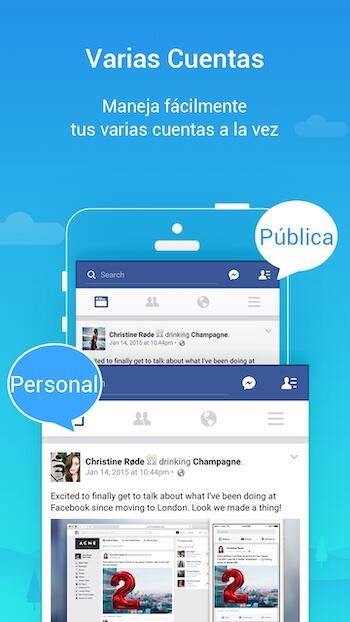 Additionally, the app does not use up a lot of space on your device. Overall, the app provides a smooth and lag-free experience.
Conclusion
Do you want to use two accounts on one device? Do you want to keep your app usage private? If yes, then Parallel Space is the perfect app for you. This application allows you to clone and run multiple accounts on the same device, without data conflict. It is available on both Android and iOS devices.
It is a powerful tool that offers several benefits, including data privacy, efficient communication, and account personalization. It has a clutter-free user interface that is easy to navigate. Install Parallel Space today and take your productivity to the next level!