Download One shade APK and enjoy personalizing your smartphone device to your taste. Enjoy designing, customizing notifications, and giving your phone a new look.
Brief Description of One shade
One shade is an application that allows you to personalize your smartphone by customizing your notifications and designing your phone's layout. You can add quick settings, a feature that will give you a whole new experience when you use your phone. One shade requires access from your device to allow systems to be changed and edit interfaces, as using this app will give your phone a whole new look.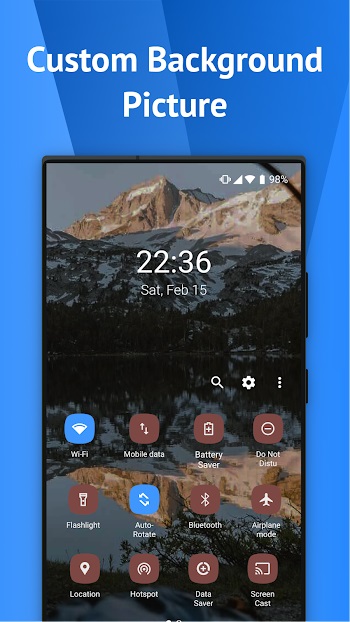 It is a personalizing app, and One shade was released on the 15th of February, 2020, by Treydev. Treydev is well known for releasing personalizing applications, and one shade is one of the most recent applications under their umbrella. It is rated E, meaning everyone is allowed to use and enjoy this app. Using one shade, you get a whole new experience, a new exciting feel of using your phone by completely changing the look of your device to what suits you. If you are looking for a great application to give you the freedom to do so, then One shade is perfect for you.
What can you do with One shade?
One shade is an app used to personalize and change notification settings on your phone. Using this app, you can edit your notification bar by having the freedom to rearrange the icons' position and also number the number of icons in the notification bar. You can also switch some features on or off, including showing the seconds on a clock, showing the power on/off button, and choosing whether you can view the network traffic meter.
You can also enjoy the ability to customize the backgrounds and colors of the features and icons and make them appear appealing. Also, there is a chance to choose whether the notifications will appear in a light or dark mode, depending on how you set them, and also you can choose whether you want them to appear opaque or transparent. There is a lot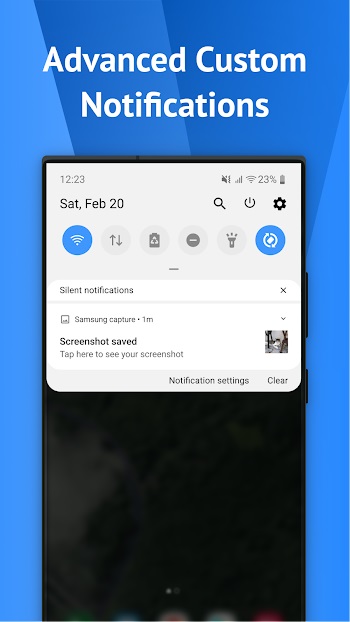 that you can do one the One shade free version, but upgrading to the pro version allows you to enjoy a whole lot more, such as removing ads, customizing the cell layouts, adding new cell styles, and the use of unique shapes such as shields, files, flowers, pebbles, etc.
The one shade app has a convenient interface and its operations are understandable. Anyone can start using this app and easily navigate around it.
Using One shade
Opening the app initially, you initially see a menu asking you to accept permissions to allow accessibility, dual sim, and notifications to correctly personalize systems on your phone. When that is done, you proceed to the home screen, where you will see different actions you can perform like, layout, data usage, edge triggers, and colors. You select one of these options and achieve what you want to do.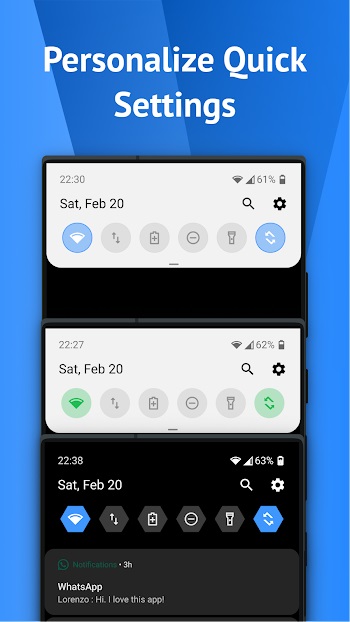 From the home screen, you perform the personalization, and you notice that there are many things you can do because you are on the free version but to enjoy more stuff, you have to upgrade to the One shade pro version. You edit your quick settings from the layout section and choose how you want it to appear on the phone; there is a whole more that you can do in the layout section, but it is mainly used for editing. The coloring section is used to alter the quick setting panel by adding background colors and designing how it will appear. There is a lot of stuff you can do on the app to improve your experience, so don't miss out on that. You can access all of this as soon as you use the One shade application. One shade is relatively easy to use, so you won't have a problem using it.
Features to look for on One shade
One shade has different features that you can enjoy. Download the One shade for android from your platform.
Some of the features are:
You can edit the layout of your phone and add an exciting look by filling it with different colors. This will give users a good experience and appeal to your eyes more.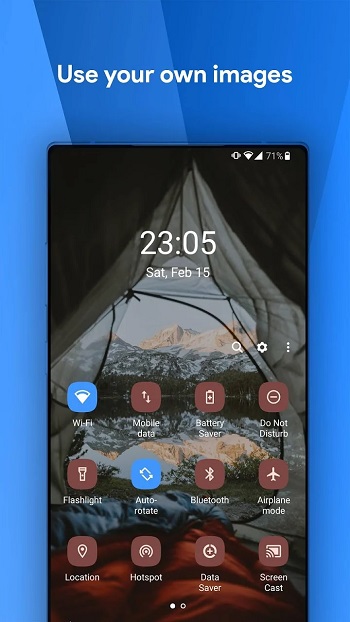 Enjoy putting a background picture from any image in your gallery and display it in the shade of your layout
This app allows you to get a new look at your notification settings. Edit it and have a unique experience when you get messages or alerts on your device.
You reply to messages as soon as they deliver to your phone.
There is a quick settings menu where you can make edits and modifications, from the ability to change slider color brightness to choosing between some tile icon shapes. There are different things that you can do on the quick settings menu.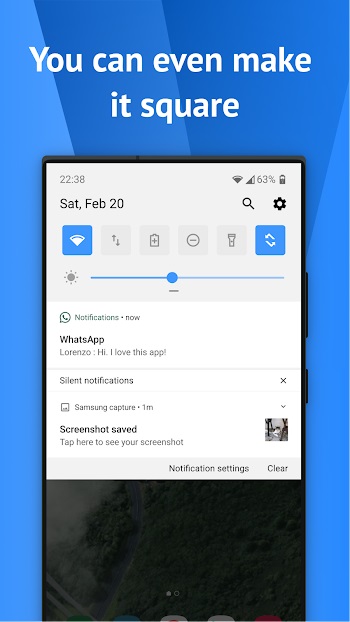 There are many more features that you can enjoy when you download One shade.
Benefits of using One shade
These are some benefits of using the One shade application
Full access to modifying and editing notifications and layouts to your satisfaction
It is easy to use as its interface is simple and understandable
Enjoy a wide range of colors available for you to design
Get a new experience or feel while using your phone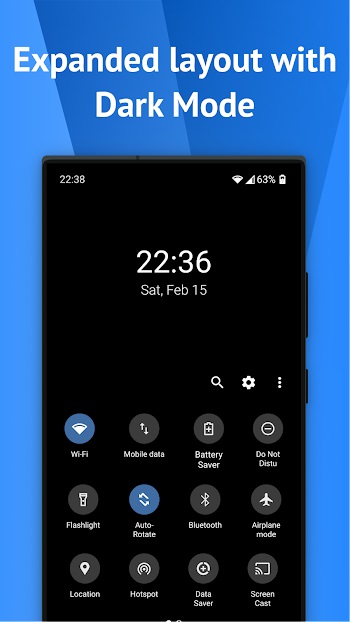 Conclusion
One shade is an excellent platform for people who want a better device experience by making edits and modifications to their satisfaction. Many features will keep users engaged when you upgrade to the paid version. It is a good accompaniment for anyone who wants to get fancy notifications and excellent personalization on their device. The interface is also straightforward to navigate and go around.