Download Sleep Cycle APK and enjoy this app that automatically improves your sleeping pattern. Study, track and analyze your sleeping patterns to get the best rest.
Brief Description of Sleep Cycle
Sleep cycle is a mobile application to improve your sleeping pattern and get better rest. The Sleep Cycle platform offers a fantastic experience as it tracks and analyses your sleeping routine and finds your best wake-up window through the use of its inbuilt alarm. Using this app gives you a healthier sleeping pattern in general. It provides you with various features to transform you from someone who struggles with sleep to someone who gets the best rest.
Sleep Cycle AB released this application on the 16th of June, 2016. It is rated E, meaning every one of any age is allowed to use this app. Using Sleep Cycle, sleep is made easier because of not only analyses and studies the way you sleep but also teaches you how to get the best rest in a way that works well for its users. Using the Sleep Cycle helps you to relax and get a good night's sleep which benefits your health.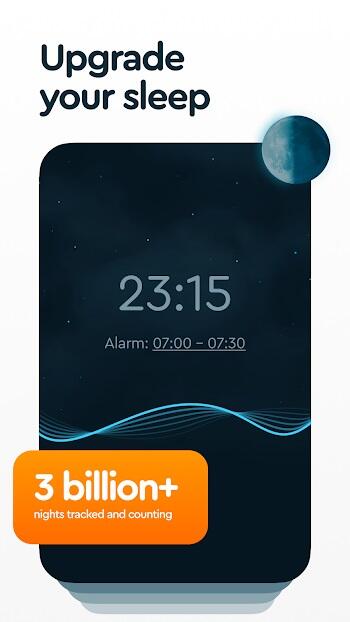 If you are looking for a top-notch application for learning how to get better rest, convenience and a better experience, then Sleep Cycle is the ideal choice. Remember that upgrading to the Sleep Cycle premium will be your best choice to enjoy the best out of the app, as it allows you to enjoy all the advanced features.
What Can You Do with Sleep Cycle
You can enjoy a lot with Sleep Cycle, and the health app offers you a wide range of features to explore and use to your satisfaction. This app tracks your sleep by analyzing your sleep patterns through sleep cycles. The app uses the microphone to listen to noises, snores and sounds you make while you are asleep to judge and give you ideas about the quality of your rest and what is needed to be done to improve it. You can also set alarms whenever you want to wake up and use alarm melodies to wake you up subtly. You can use Sleep Cycle to get detailed reports and notes of your rest as the app monitors and records your sleeping patterns.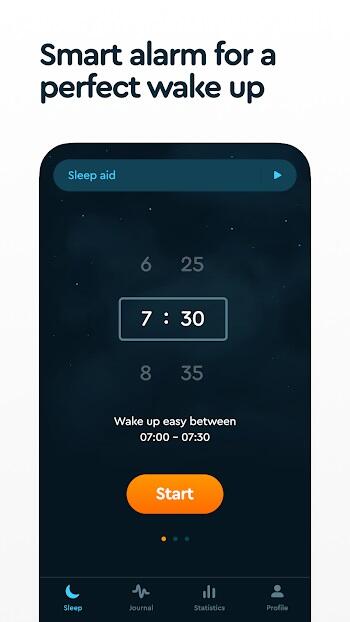 Sleep Cycle is very particular about keeping records of your sleep so that you can track your progress. With this, the app allows you to secure your data by uploading it online and keeping it as a backup. Also, you can export your sleep data from the app to Microsoft Excel for detailed analysis.
There is a whole lot more that you can do. Download sleep cycle from any of your platforms and enjoy. Sleep Cycle is pretty easy to use and has a very satisfying user interface. Anyone can start using this app and get better sleep in no time.
Using Sleep Cycle
Using this application for the first time will automatically be on the free version. Before opting, you will pay the subscription and join the sleep cycle premium version. The first thing you notice on the app is an option to enable the microphone on your device because the Sleep Cycle app uses machine learning to analyze the sounds you make. After that, you are setting a good time where you'll wake up more accessible with the sleep aid feature. You are then prompted to set up your profile, including creating a sleep goal (a realistic target you set to access better rest), choosing the sound that plays in the background and a suitable wake-up phase that works for you.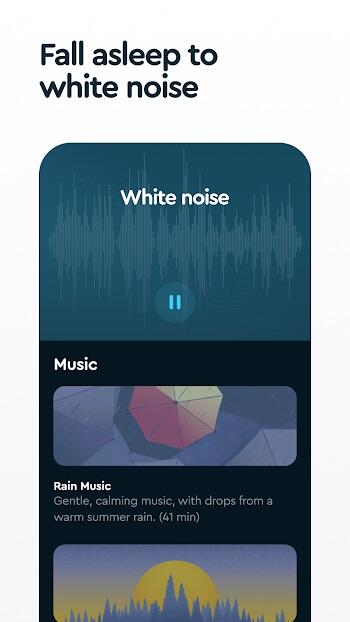 Sleep cycle introduces programs to users which help them get better sleep. These programs are run daily and can be run until users feel that they have reached a certain level and that they have made progress. In these programs, you learn the nature of sleep, its positive effects on your health and how to tweak those positive effects to better yourself. These programs also teach why the French live in caves, use the app and learn more about this.
You can find and use all of this on the homepage as soon as you log in on your device. You will be notified daily on your programs and set times from your alarm.
Features To Look Out for in Sleep Cycle
There are different features that you can enjoy on the Sleep cycle application. The platform has loads of features on the free version, but even more when you purchase the paid version.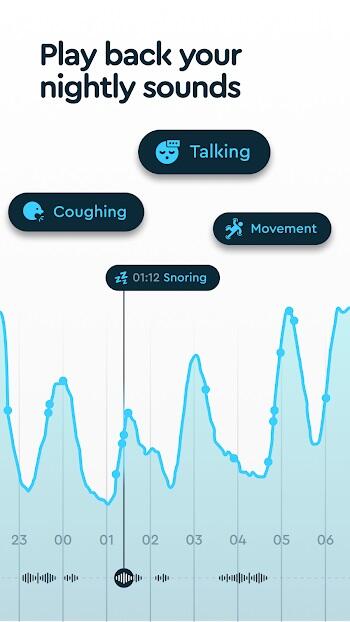 Features from the free version include:
Set alarms to wake you up at the perfect time which satisfies you. The use of warm melodies set on your alarm makes waking up more convenient.
Customize your wake-up window:
You can edit a personal period in which you want your alarm to wake you up each day.
Analyzed statistics and daily graphs of your sleep:
Enjoy detailed recordings of your progress made while using the app. Sleep cycle tracks and records every data of your journey to getting better rest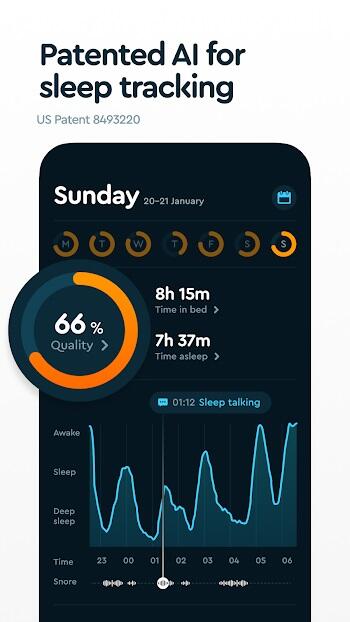 Easy way to snooze alarms:
Either shake your phone or double tap it to snooze the alarms that you set.
Features that you can enjoy from the premium version include:
Exporting your data to Excel:
Keep your data saved and backed up on Microsoft excel when you export it from the app.
The app offers notes to teach you how things like stress, exercise and eating late affect your sleeping pattern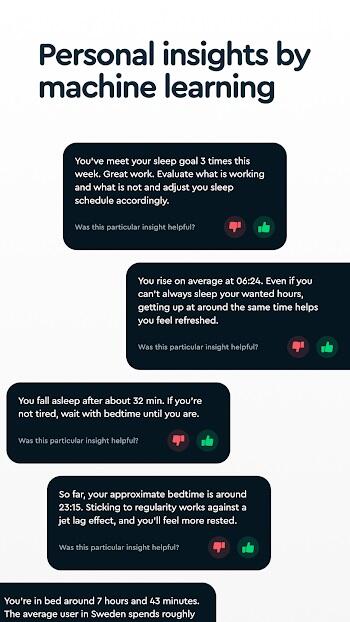 Using the sleep cycle app shows you how the use of the application affects your mood
Save and store your data in drives online as backup. This is a safer way to store data so you won't lose them
Conclusion
Sleep Cycle is an excellent sleep tracker for anyone that wants to improve their sleeping pattern and get better rest. With multiple features, this app is a good accompaniment for anyone who wants better rest. The app also has a friendly user interface with vivid graphics.