Download Fitify APK to access training and workout resources from home. The app helps you get into shape and reach your fitness goals without hitting the gym.
About Fitify
Fitify is a product of Fifty Workouts Company, a reputable brand known for spreading the gospel of healthy living and fitness worldwide. The app has done Incredible numbers since its release, with millions of downloads and an average rating of 4.4 from over 80,000 reviewers. In addition, the app has a rich library of workouts and some of the best features you can get on a fitness app for the most reasonable price.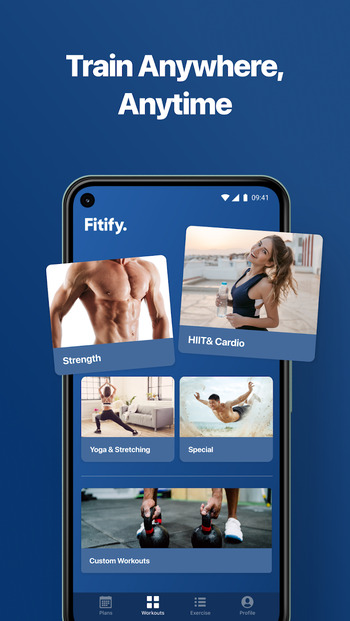 It is a stylish, customizable, easy-to-use, and efficient app that helps you build muscle and lose weight and body fat. It's a daily workout app with helpful features that allow you to reach your fitness goals without too much stress. There are over 900 exercises available in its workout catalog, and it doesn't just recommend workouts but takes your current fitness into account.
One of the most remarkable features is that you can also shape the workouts for yourself by selecting the tools currently at your disposal. So, you only use equipment you have or wish to use for your activities.
There are over fifty workout plans available on Fitify, depending on which one you can relate. In addition, you can select and adjust various parts of the app to ensure you get the most out of the app.
Why Use Fitify?
The app works online and offline, so you can always use it anytime.
It has a comprehensive exercise catalog that allows you to choose different parts of the body you want to improve.
You can also set your current fitness level and tools to get a plan that's unique to you.
There is a clean interface and visuals to see every workout move and demonstration.
You can set timers and notifications in-between exercises to know when you start and stop without checking the screen.
There are over 20 decent prebuilt workouts to choose from in the catalog.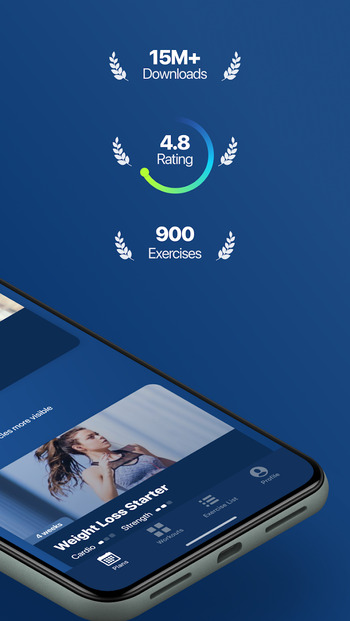 Choose Your Fitness Plan
Fitify is split into three main parts, depending on what type of workouts users hope to get. There are basic Prebuilt Workouts that regular users can choose from, while there are Custom Workouts and Standalone Workouts for specialized exercises that users can control themselves.
Fitify Fitness Plans: These are predesigned workouts that beginners and pros can select based on which they think applies to them most. It includes weekly programs and recovery sessions, broken down into 15 minutes intervals with blends of exercise types.
Custom Workouts Routines: Custom Fitness plans allow you to choose how long the training will take and choose a different exercise you want in your training program. It's a special feature for professional bodybuilders who already know which activities are ideal.
Standalone Workouts: These allow you to decide what part of your body you'd like to build or what training and how long. These include the Insane Six Pack, Complete Lower back, Monster Chest, etc. Recovery sessions include Flexibility Yoga, Full Body Foam Rolling, etc.
Features of Fitify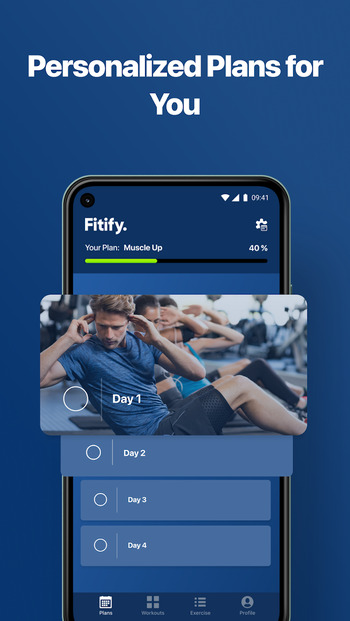 Being one of the leading platforms in the fitness world, Fitify does have some impressive features that users can enjoy when they choose to train with it. Check them out below:
Select Your Equipment
It is perhaps the app's best feature because it allows you to select the equipment you have and design your training based on that information. So instead of getting trained with the equipment you don't like or don't have, you can let the app know those you have, and your training will include these pieces of equipment.
User-friendly Interfcae
The app graphics are impressive and high-quality. So you can easily navigate the app to find plans, training, and exercises. You can also make changes to the settings and preferences easily. Fitify has a clean and responsive interface users can use to train. Likewise, the demonstrations and instructions are in HD quality, so you'll see every detail of the instructions when training.
Personalized Fitness Plan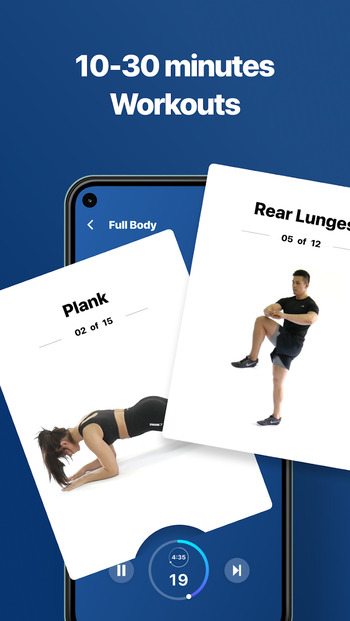 The training programs on Fitify are personalized for different users. So if you'd like to build a particular body part, you'll get a plan. Also, if you'd like to personalize your exercise by selecting them, you can do so easily.
Over 850 Bodyweight & Fit Tools Exercises
Fitify has a comprehensive list of exercises to try. Whether you want lightweight or heavyweight options, you will get different activities that fit your needs. In addition, you'll be able to get recommendations on what type of exercises you can use with your equipment and suggestions on the best yoga poses to increase your flexibility.
20+ Prebuilt Workouts
There are 20+ prebuilt workout training on Fitify. So, you can set your workout based on these preset options. For example, as a beginner, you can opt for any prebuilt workout plans that fit your goals and you're sure you can handle them.
Custom Workouts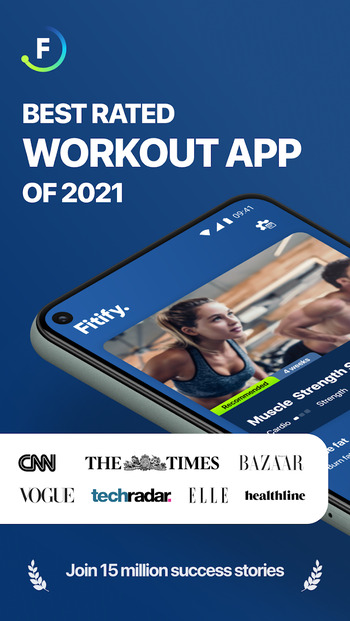 You can customize your workout on this app too. So this feature allows you to select workouts and exercise in your fitness plans rather than a prebuilt program.
Voice Coach
Instead of constantly staring at your screen, you have a voice coach always dictating your tasks. So you can focus on the training, listen to the exercise descriptions, such as the duration, and even watch the video from a long distance. The voice coach will notify you when the exercise is up, and it's time to change.
Calendars
You can use the calendar to keep track of your progress as you train. So, when you are on a streak, you'll be able to see how long the training has been and how long is left to complete it. Also, set goals for a specific date on the calendar and reach them.
Conclusion
Fitify is a fun, personalized, customizable workout app that helps you reach your fitness goals slowly but steadily. There is a range of training programs to enroll in, and you'll be able to notice the results of each workout in the long run. In addition, the app lends beginners and pros a voice ok the app, which is why it's had such a huge success and reputation in the health and fitness world.


Join Telegram Group
Download Fitify APK to access training and workout resources from home. The app helps you get into shape and reach your fitness goals without hitting the gym.