Download Relax Melodies APK and enjoy relaxing sounds and features that will assist you in getting sleep so you can wake up feeling refreshed the following day.
Introducing Relax Melodies
Relax Melodies is one of those uncommon subsets of sleep-inducing apps. Suppose you are dealing with sleep problems like night-time anxiety, insomnia, or other issues. In that case, this app provides a unique variety and mix of sounds that can induce good sleep and create melodious effects for the listeners.
Currently known as Better Sleep, this app is one of many free sleep-aid apps available for the Android operating system. It helps you regain control of your sleep by providing the necessary tools to fall asleep. Some of these tools include 52 sleeping sounds, white noise, and tunes that you can mix and match to create an infinite number of ambiances. You will be given a five-day meditation program to help you achieve a specific goal.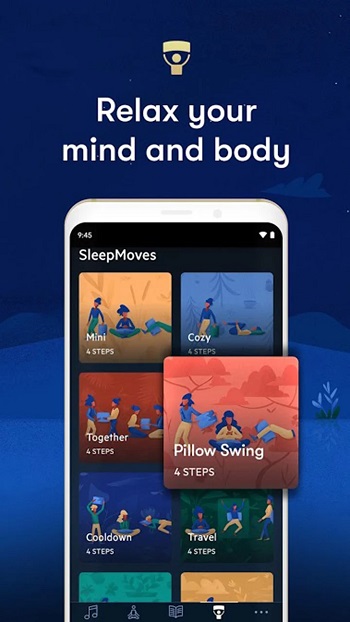 You can personalize your music tracks and those shared by the Relax Melodies community. You can also combine these sounds with your favorite songs from your music library to enhance the relaxing experience.
Relax Melodies was named the most positively reviewed app on the App Store of all time by Business Insider. The app was featured on The Today Show and Dragon's Den in the United States and Canada. And The New York Times also named it one of the best apps for falling asleep while traveling. Bustle named Relax Melodies one of the best apps for people who suffer from sleep problems.
The Relax Melodies app is one of the best Health and Fitness apps for relaxing your mind developed by Ipnos Software, so you can always expect quality while using it. It is available in Nine languages (French, Italian, Portuguese, German, Korean, Japanese, Chinese, Spanish, and English).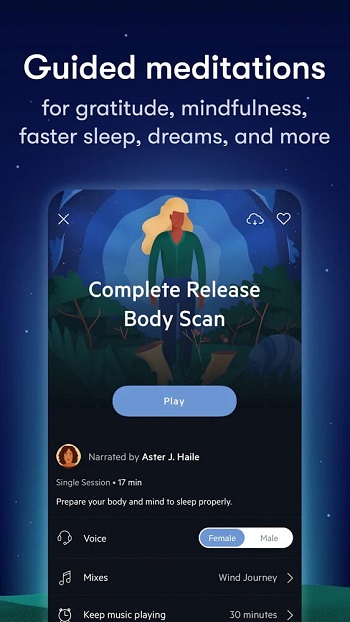 You can download this app on Android and iOS devices. The content is rated for 4-year-olds and above, and it has over 50 million online downloads with an impressive rating of 4.5 from over Six hundred thousand users that reviewed it.
Get Ready To Relax
Relax Melodies is a fantastic app. It provides users with a wide variety of options to choose from. There is something on this app for everyone, including personalized sound mixes, guided meditations, and even guided movements to get your body ready for sleep.
This app outlines the procedure and provides details on each meditation it offers if you are just starting. If you are a parent trying to make it easier for your children to fall asleep, Relax Melodies offers programs that will help you and your children.
Relax Melodies also offers flexible subscription plans for its users. You can choose from an array of payment plans starting from 1 Month subscription to a year or a Lifetime plan.
Why Use Relax Melodies?
Relaxing Sounds - select soothing sounds from the app's library.
Sleep Meditation - get better sleep with sounds that quiets your mind.
Guided Meditation - choose gentle sounds to defuse stress and anxiety.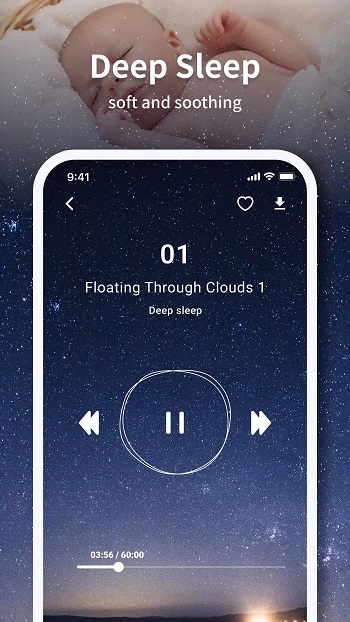 Bedtime Storytelling - pick bedtime stories such as Fairy tales, Fantasy, mystery stories, and more.
Sleep Movement - a series of body-mind workouts and relaxation methods developed by sleep professionals.
Breathing Techniques - Breathing exercises with soothing sounds to calm your nerves.
Features of Relax Melodies
Relax Melodies is a powerful app, of course, and it owes these qualities to its impressive list of useful features. You can check them out below:
Offline
All Relax Melodies sounds and meditations are stored on your device's memory so you can enjoy them without WiFi or cellular data. This app doesn't require an internet connection to function adequately.
Relaxing Sounds
According to studies, relaxing sounds promote comfortable sleep. Using the Relax Melodies app, you can carefully select the sound that relaxes you and helps you drift off to sleep. This app has explored over 100 calming sounds and music. The different sound frequencies transform your playlist into a magical place where you can mix and match sounds and melodies.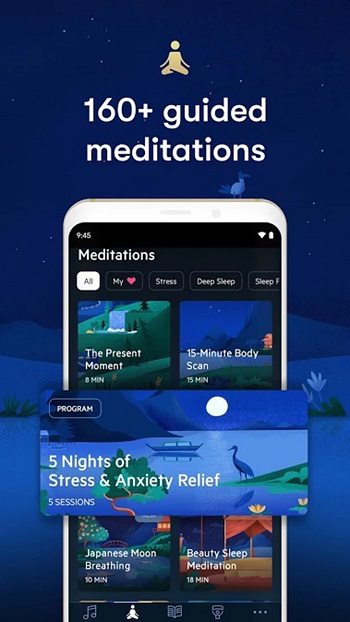 Meditations
Relax Melodies has meditation exercises before bed with instructions, background music, and calming scenery. One way to promote sound and deep sleep is to practice a few breathing exercises and scientifically-based meditation positions.
More than 160 meditations created specifically for people with sleep issues are available in Relax Melodies. These exercises are also divided into topics like Visualization, Gratitude, Tinnitus Relief, Sleeping well, Getting Back to Sleep (used when you suddenly wake up and are unable to go back to sleep), and Stress Relief, Anxiety, and Deep Sleep. You can alter it to suit your preferences and emotions.
Stories For Bedtime
Relax Melodies offers stories users can listen to if they are not into guided meditations. You can get the whole experience of a calming story and calming sounds to match because these stories come with their sound mix. Additionally, users can change these sounds and still play your mixes if they like. The stories provide an array of options for readers of all ages because of their subject matter uniqueness.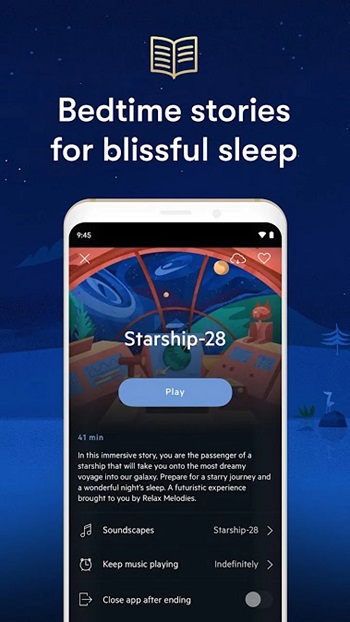 Timer
In Relax Melodies, you can set a timer to determine how long you want the sounds to play after choosing your sounds or your curated mix. You can add your timers to the pre-programmed ones (20 minutes, 30 minutes, an hour, etc.) Additionally, you can choose whether you want the app to shut down after your sleep mix has finished playing.
Privacy Policy
The privacy policy of Relax Melodies is clearly stated on the website. The app ensures the necessary security measures to protect your data. Your password, for example, safeguards your profile information. If you pay for any app purchases, your payment information is protected. The privacy policy specifies what information is collected and how it is collected, how it is used, the legal basis for use, third-party information, and how long the information is retained.
Conclusion
The app Relax Melodies is very impressive. Neuropsychologists and sleep experts recommend this app because it provides users with a wide variety of options to choose from.