Download Calm APK as you make your self-care a top priority. Pick a mindfulness practice that works with your hectic workload and breathe fresh air.
Rebel racing
Join many others who are enjoying the advantages of meditation in their everyday lives by incorporating it into your regimen. Calm is suitable for everyone, regardless of your level of experience with meditation. You can concentrate, relax, and sleep like a baby with the aid of soothing soundtracks.
You may always count on bedtime stories called "Sleep Stories" to put you to sleep soundly and deeply. Choose from more than 100 unique Sleep Stories that famous actors and musicians recount.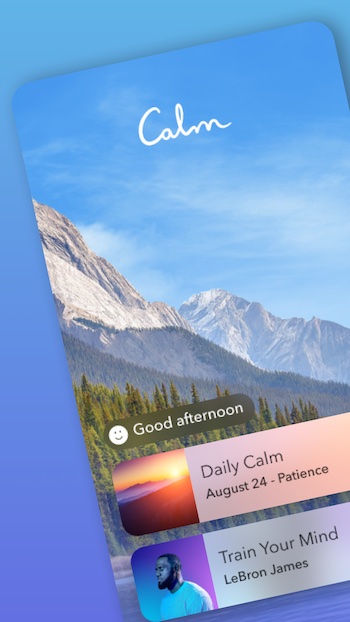 With the calm full app, meditate, listen to sleep stories and tunes, and other resources that will make you become a calmer and stronger version of yourself.
Calm is for you whether you are new to meditating or an experienced pro. Also, anyone who requires a bit of rest, a calming sound, or a good sleep should use it.
How to Use Calm App
Once you download and install the calm app, a question with many options will pop up asking you why you choose to use Calm. By answering it, the app can suggest workouts that will help you attain your goals more effectively. Tap "Continue" after selecting every option applicable to you.
You will now be given the option to create a user account using your email address or log in with Facebook. To create your profile using email, you will need to fill in your name and a password.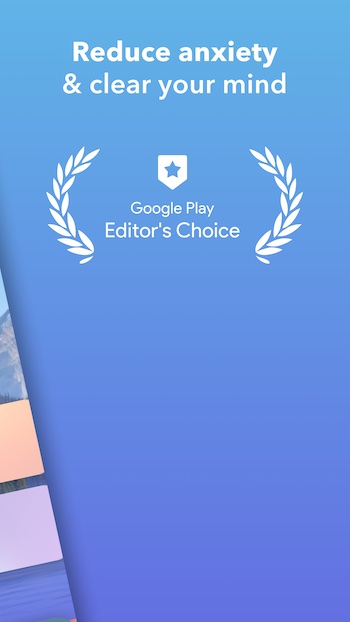 Registering a profile will enable you to preserve your progress; otherwise, you will have to restart the process from the beginning each time you open the app.
In order to customize your journey through the app, you will need to make a few additional decisions, such as if you are interested in meditation which is a big aspect of the program, and you should definitely give it a try.
You are almost set! You will get some suggestions based on your responses to the earlier questions. A handy guide to meditation, an introduction to reducing anxiety, or a toolkit for stress management are a few examples.
Then you are good to go! The programs are separated by days and the majority of them are about 7 days long. They educate you on useful skills that will enable you to maintain your composure, control your anxiety levels, and deal with challenging stressful circumstances.
Everyday ten-minute calms, sleep memories recounted by famous artists, a music library with particular songs from top musicians, quick videos with attentive movements, and gentle exercises are all available through the Calm app. Followed by masterclasses given by recognized professionals in the field of mindfulness across the world, natural soundtracks to utilize for exercise or sleep help, relaxation techniques, and more.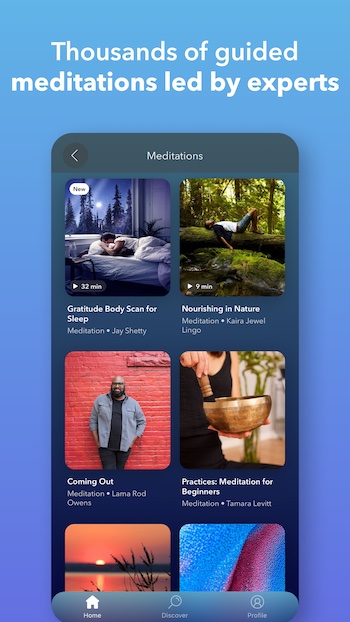 As you get started and enjoy your experience through the app, if you believe it would benefit them, you can invite a friend or family member and recommend a course to them.
It offers a ton of features to help you relax, including various breathing exercises, while the theme is being played in the background. You will have access to premium Calm with all items and no restrictions, and as far as I can tell, there are no pop-up advertisements.
Calm App Features
There are many exciting features that make Calm the #1 relaxation app. No matter your level of expertise, you will practice alongside seasoned professionals.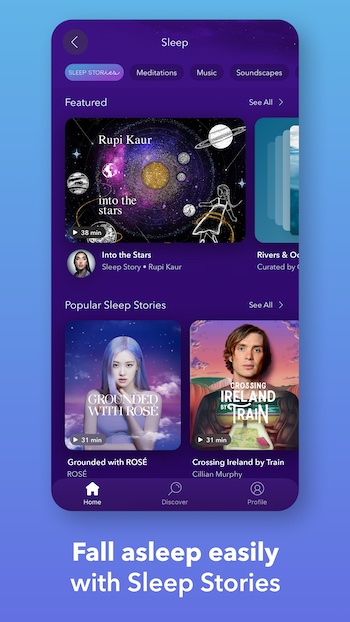 Meditation: The centerpiece of Calm is its extensive collection of relaxation techniques. The duration of a meditation might span from three to thirty minutes.
Daily Duties: Every day, Calm publishes a brand-new daily exercise, a 10-minute meditation. These brief meditations concentrate on several ideas that meditators of all levels can utilize as a framework.
Sleep Stories: The sleep stories are sweet tales recounted by famous actors and musicians, including Matthew McConaughey, Stephen Fry, Rosé, Jerome Flynn, and Pink, that will help in reducing stress or anxiety, building self-esteem, and sleeping better.
Calm Kids: In a distinct section of the app called Calm Kids, children's stories, lullabies, and exercises may be found. Stuff from Thomas and Friends, Trolls, the Minions, and other series is included in the section.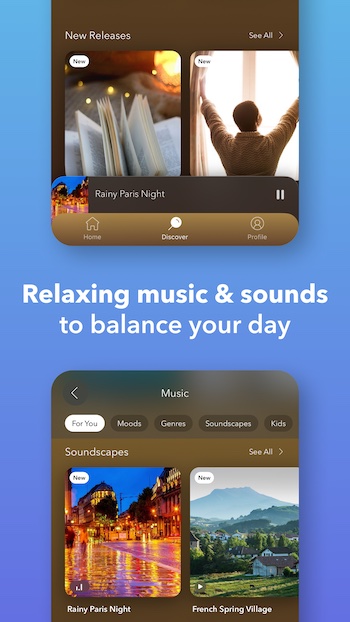 Breathing Exercises: Calm features activities like deep breathing that may calm your physical and mental state, make you feel more invigorated, and help you get ready for the remainder of the day.
Conclusion
Almost everyone experiences stress and maybe some overload. There are those who may find these emotions wholly foreign because they are just getting to that stage in their lives, while others may be searching for novel approaches to deal with or control already-present emotions or circumstances.
Give daily meditation a try to keep your emotional wellbeing in control, regardless of your degree of worry or unease. Calm is a mindfulness software that may be used by experienced and novice meditators equally. It can aid users in achieving inner tranquility and managing life's stresses.
This software is amazing. I initially thought it was just for sleep before I discovered that it is also quite helpful during stressful and worrisome times. There are many themes available, and I personally like stormy.
Download Calm premium 2022, which offers full access to music, sceneries, lessons, tales, and meditations to support you on your path to better health and happiness. Using Calm will help you accomplish a variety of wellness objectives.