Download Home Workout APK and get in shape with no equipment needed! You get access to professional workout routines, video tutorials, and progress tracking.
In-Depth Description of the Home Workout App
Home Workout is a fitness application that offers a wide range of workout routines for getting in shape without leaving your house. You can boost your physical condition based on your level without needing a gym, as the app has different routines, video tutorials, challenges, and more.
The fitness app was first released by Leap Fitness Group on the 8th of November, 2017. It provides a virtual trainer that gives tips on how to work effectively, allowing you to make the most out of your exercise time.
The Home Workout app has a well-structured interface that anyone can get used to. The app is easy to navigate from the main menu. You will pick the muscle group you want to focus on and open a routine.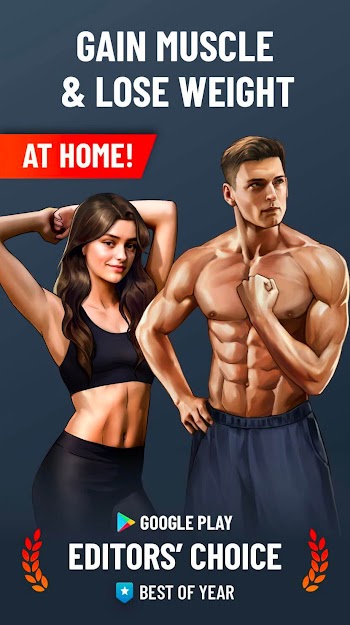 Aside from the virtual trainer, the Home Workout app provides different challenges you must beat in your fitness journey. It cuts down the time and money you spend trying to get into shape.
The Home Workout app works like a personal fitness coach. The fitness app comes with all sports and gym workout sessions you might need, designed by professional fitness coaches. With the help of professionals, you can achieve your fitness goals and lose weight.
Intuitive User Interface
The Home Workout app has a user-friendly interface and engaging design that everyone will easily enjoy. The app will show you clear and fun illustrations, bright colors, illustrations, and more. When you finish a workout, you are surprised with a trophy.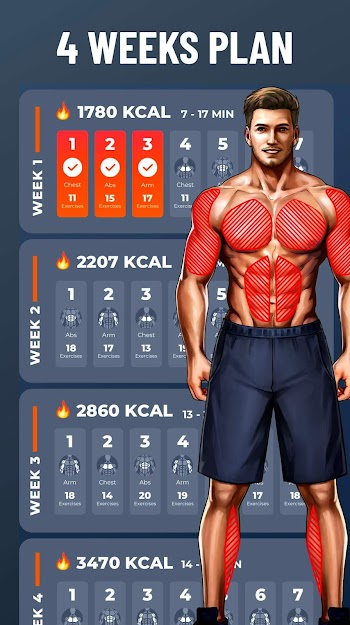 You can also view your weekly goals, as the app will tick the date each time you complete the workout. Aside from showing you illustrations of the exercise, you can also read descriptions of the workout to understand better how to use it.
Features of Home Workout for Fitness
Home Workout has different workouts for your abs, legs, chest, arms, butt, and full body. Experts design the workout processes, and none of them require gym equipment. You can participate in the workout for a few minutes daily and achieve your fitness goals.
Here are some features of the Home Workout app.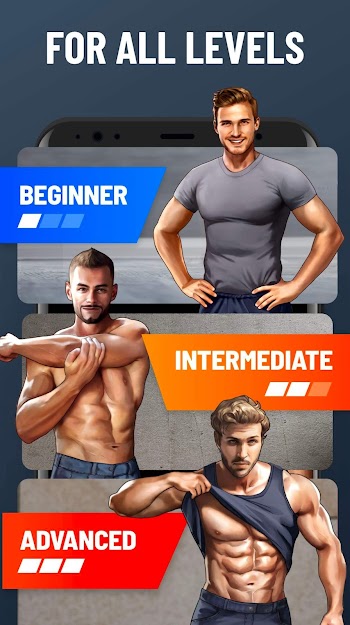 Home Workout includes warm-up and stretching routines that help you exercise safely and scientifically.
It includes features for recording and tracking your training progress automatically.
You can customize your workout reminders to meet your specific needs. This way, you never forget to exercise at the right time.
You can view your fitness and weight trends in a chart, making it easy to know how far you have gone in fitness.
Home Workout comes with detailed video and animation guides. These guides will display how to do the workout so that you don't make any mistakes that can affect your health.
You can lose weight with a personal trainer at Home Workout too. Without leaving your house, the app comes with professionally made workouts that help you lose weight efficiently.
What Kind of Fitness Programs are Available on Home the Workout app
Home Workout exercises cover a wide range of categories, regardless of your fitness goals. Here are some of the activities it has to offer.
Bodybuilding: Home Workout comes with exercises for building muscles. You can use the bodybuilding exercises and workout sessions to build your muscles and gain abs.
Fat Burning & HIIT: Get a better body shape with the far burning and HIIT workouts available on Home Workout. The app has exercises that allow you to burn calories, and you can combine the two workout sessions to get fitness results.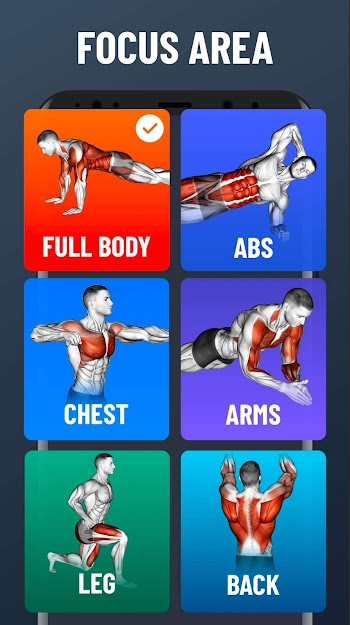 Strength Training: Home Workouts is also a strength training app. If you want to build strength, you can choose the workout session to increase your strength from the comfort of your house. Not only this, but the strength training does not require any gym equipment.
Men Workouts: If you want home workouts for men, you can use this section. The home workouts will help you get six-pack abs and more in your home.
Multiple Exercises: There are different exercises available in the Home Workout app. These include push-ups, crunch, jumping jacks, triceps dips, squats, plank, wall sit, and lunges. You can easily learn how to do these exercises with video tutorials.
Conclusion
The Home Workout app allows you to care for your fitness goals at home without using gym equipment. Whether you want to lose weight, stay in shape, build muscles, or develop a part of your body, the app has a fitness session that you can use. As a virtual trainer, the app comes with an easy-to0use interface and proper illustrations.


Join Telegram Group
Download Home Workout APK and get in shape with no equipment needed! You get access to professional workout routines, video tutorials, and progress tracking.