Download Adidas Training APK, a training and fitness app that you can use to achieve your fitness goals – lose weight, build muscles, get tone d, and so much more.
An In-Depth Description of Adidas Training
If you have been looking to start home workouts but have no idea where to begin, this fitness application is your best choice. The Adidas Training app is perfect for anyone who wants to form a workout routine around Tabata, fitness, and much more. You do not need any equipment or gym membership, and this app guarantees to keep you motivated at all times. Do you need to lose weight, get toned, or build muscles? Adidas Training app will suit all your needs.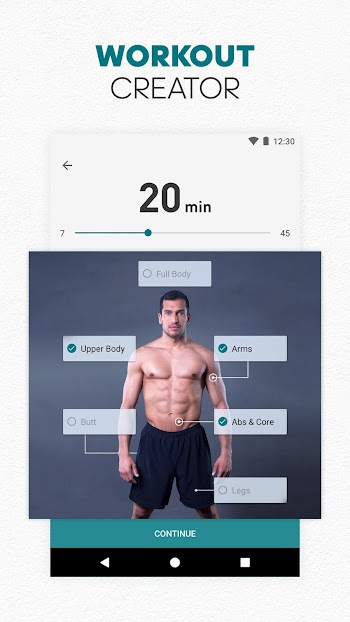 With the Adidas Training app, all you need is seven minutes to start – you will have access to a wide variety of training plans that will give you the desired results. You can do these fast and focused workouts anytime and anywhere without a need for equipment. Sometimes, circumstances, time and finances limit you from training directly in a gym. Even with this, you do not need to be discouraged because this application is like having a personal trainer at your service.
Adidas made the Adidas Training app, so one would expect it to provide expensive services, but the reverse is the case. As stated above, you do not need any costly equipment when using this application – it will show you how to do both simple and complex movements yourself. Also, users can access the Adidas Training app for free, which is pretty nice, and they can also upgrade to the Adidas Training app premium for access to more features and benefits.
Through the Adidas Training app, users can access a clear training plan based on their available time and what they are training for. There are five to seven-minute exercises for quick workout sessions and thirty to forty-five-minute workout sessions for vigorous training. For example, jogging can last thirty minutes daily with the frequency increasing weekly. The app has over 180 exercises ranging from simple to complex. They are always accompanied by the allocated time for the particular level and instruction videos, so you know what you are doing.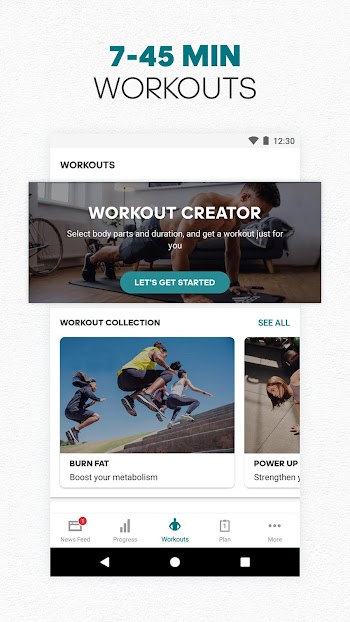 Adidas Training App features top-notch workout plans, coaches and regular challenges to keep you active and help you stay motivated. It has bodyweight and HIIT workouts that target the whole body, and users can also customize and create their workouts based on their strengths and weaknesses. When it comes to compatibility, the Adidas Training app is not left behind. Users can connect their Wear OS watch to keep track of their activities or connect the app to Chromecast to work out on a larger screen.
Adidas Training app is an impressive workout app that you surely do not want to miss out on – it has a wide variety of workout plans, and you can access a detailed breakdown of your statistics to see how far you have come. This will also serve as a source of motivation for you. Our site offers a straightforward Adidas Training app download process so that you can get right to it.
Features of Adidas Training App Premium
As stated above, the Adidas Training app has a premium version which gives users access to more eye-catching and mouth-watering features. Let us look at some of the exciting features users enjoy when they upgrade to premium.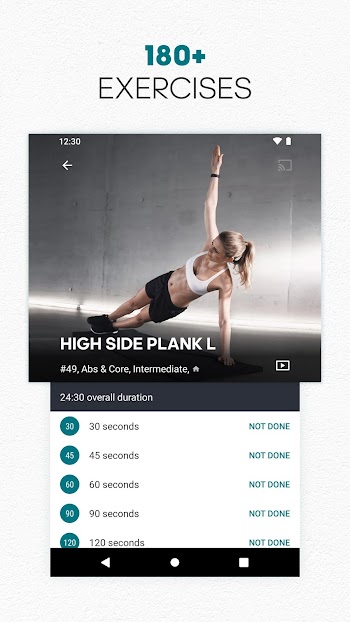 Users with premium membership can unlock all premium features in the Adidas running and training apps.
Users have access to many training plans for body strength, abs, weight loss and many more.
If you love a particular workout plan but cannot use it at that moment, you can bookmark and save it to your library for later use.
You have access to advanced statistics – a detailed breakdown of your progress, including a heat map of the areas you work the most.
Adidas Training app premium features a workout creator. With this, users can customize their workouts. All they need to do is set the duration and pick the target zone.
Features of Adidas Training App
Now that you know about the Adidas Training app let us look at some of the exciting features this workout and fitness app offers.
You can take and share pictures of your workout sessions on social media networks while practising through the Adidas Training app. This feature is perfect for people who love to share their everyday moments.
The app features a vast collection of healthcare support knowledge such as equipment you can use – if you want to use equipment – diets and nutrients to supplement before and after working out. This feature is very helpful as it provides all the information you need to know when working out at home.
With the Adidas Training app, you will never miss a training day as it gives different reminders and calendar links.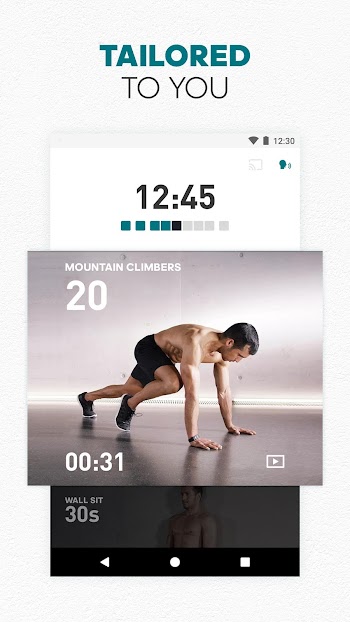 The Adidas Training app is constantly updated with a wide range of workout plans, activities and social sports programs.
Every time you finish a workout session, you will receive the necessary data and results that you achieved during that session. This will serve as a great source of motivation for you.
The app has over 180 exercises ranging from simple to advanced moves and variations of sit-ups, push-ups, squats and many more.
You can access HIIT and Tabata workouts if you want to burn calories.
You can access yoga workouts to unwind and dance workouts to have fun.
Every exercise is accompanied by HD videos with detailed instructions and a demo by a fitness trainer.
Conclusion
With the Adidas Training app, you have access to a wide variety of exercises and healthcare support knowledge to help you stay fit and live a healthy life. Our Adidas Training app free download process is straightforward – so what are you waiting for? Hit that download button now!