Download Miga Town APK and create a new world of possibilities and limitless potential. Create your story, shape your narrative, and customize your character.
Introduction to Miga Town
Miga Town is an exciting game (suitable for kids between ages 6-12). It is filled with new and exciting features to keep you engaged and entertained. The game allows you to create your world, explore new places and define your character.
Miga Town is packed with loads of face elements that can be used to customize your character. Change your appearance and choose from the different face elements on offer. You can also change your dress combination and accessorize your character as you wish.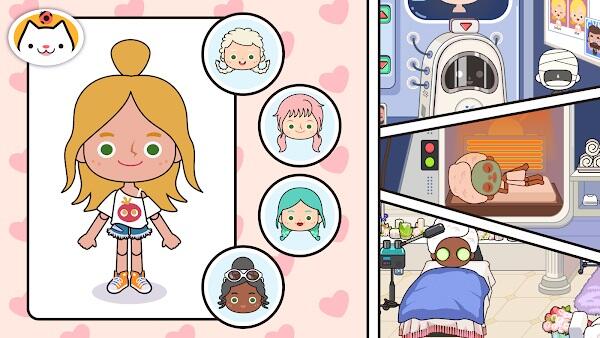 Miga Town is a whole new world that you can mold and shape as you fit. Imagine being the king or queen of your universe. Miga Town also allows you to explore different cities for new and awesome experiences.
The Miga Town latest version features new additions that will captivate both old and new players. Additions include new hairstyles, new apartments, make-up potions, and many other exciting features to keep you interested.
Miga Town is loaded with hidden treasures that can only be found by those who seek them. Explore the Miga Town universe and discover beautiful treasures that carry massive rewards. These rewards go a long way in helping you navigate different aspects of the game.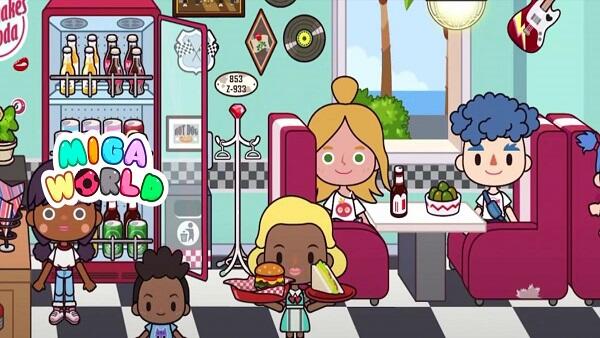 One of the coolest things about Miga Town is that it has no rules and no scores in the game. This removes a competitive edge and makes every player a winner. In this world, there is no pressure or hassles, and you are free to choose your path without worrying about consequences.
Miga Town allows you to own an apartment and have as much fun as you like in it. Have fun in your apartment and invite friends over. You can also throw parties for yourself and your friends. Celebrate every win and invite your friends over for dinner or a party.
You can also take a trip to the restaurant and help yourself to delicious meals. The hidden chef is capable of cooking a variety of meals, and you can expect special amazing dishes from the ever-capable chef. Do you need supplies for your new apartment? Have no fear, and visit the convenience store close by.
The entire Miga Town universe is filled with fun and adventure. Be the Lord of the universe and decorate your character or your world.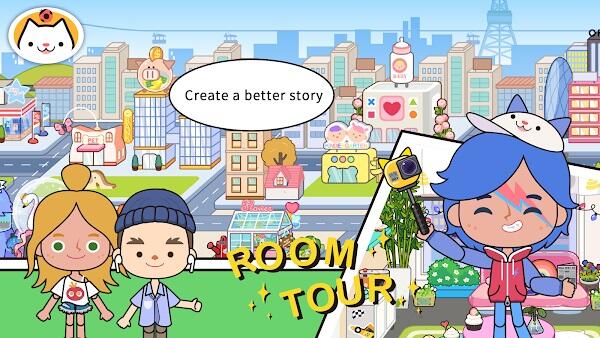 Despite the numerous pre-installed exciting elements, Miga Town leaves room for creativity, allowing kids to bring to life their unique imaginative prowess.
Features of Miga Town
Miga Town is designed with awesome features that make the game unique. These features set it apart from other similar games. Some of these features include:
1. No rule No scores
Miga Town has no specific rules prohibiting you from doing what you like. The freedom to live as you please surely comes in handy in this virtual world. Players are allowed to have as much fun as they desire without anyone telling them what they can or cannot do.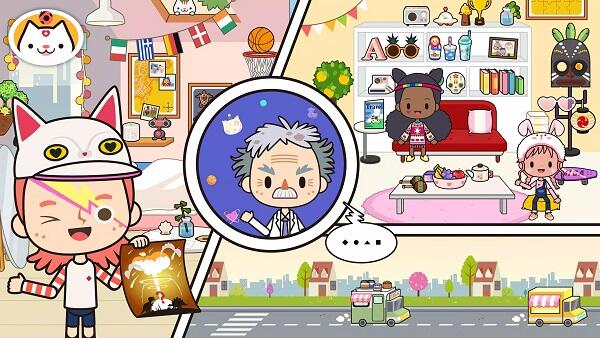 The game also doesn't award any score. If scores were included, then you would have to worry about climbing the leader board and amassing points and valuables for yourself. The absence of scores means players can build their character and live as they please without worrying about the competition and other elements that define our world.
2. Creative freedom
Miga Town is a wonderfully unique game because of how it promotes creativity in kids. It strengthens the usually inquisitive, eager-to-learn, and willing-to-discover attitude you find in kids and preteens. With enough items to work with, there are no limits in the game Miga Town.
Miga Town features many customizable elements that stretch the minds of players to be imaginative to add items to the universe. Encouraging creativity unlocks the limitless potential in kids, allowing them to be all they can be.
Miga Town excels greatly in this aspect because kids of age 6-12 are at a phase when they are discovering their strengths and slowly identifying their abilities. A game such as Miga Town places the kid in charge allowing the child to shape the world as desired. Expect to see a lot of rainbows and unicorns.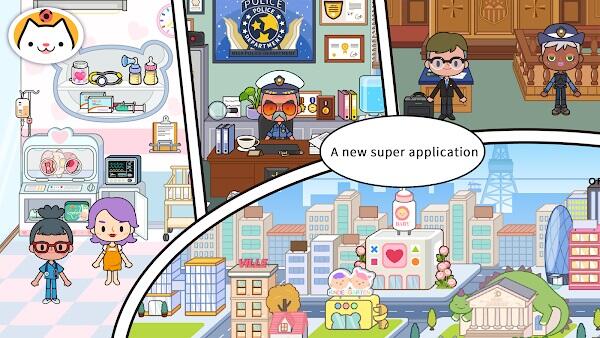 3. Real-world elements
Miga Town is made interesting by certain life-like elements that are added to the game to give it a realistic feel. As kids, we always fantasized about being adults and being able to go where we wanted or to do as we pleased. Miga Town gives kids that ability, albeit in a safe, organized setting.
A chosen character in Miga Town owns an apartment. You can have as much fun as you desire in the apartment. You are also allowed to invite friends over for a meal or a fun-filled party. Asides from the apartment, players are also allowed to visit other places like a convenience stores or even a restaurant.
At the convenience store, you can shop for daily items that can be used in your day-to-day activities. At the restaurant, you meet the amazing chef for a delicious meal.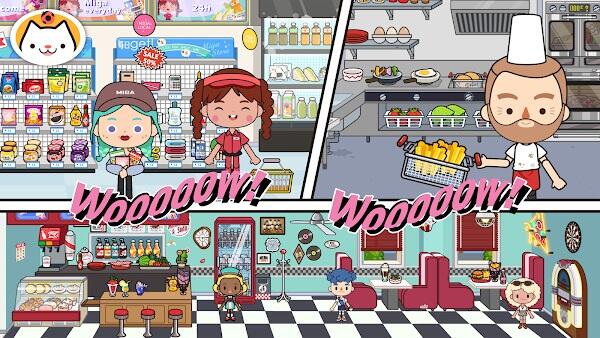 4. Educational and Entertaining
Too many games are more concerned with entertainment than learning. Miga Town is a break from the normal tradition. It strikes the delicate balance between a fun and a learning experience. Either way, the young ones will have a thrilling, enjoyable run.
Miga Town opens up the player to a limitless world of possibilities, showing players what a world would be if they had the power to shape it as they desired.
Conclusion
The excitement that comes with having the freedom to live without inhibitions is what Miga Town provides for players. Miga Town is enjoyable and guaranteed to keep your little ones engaged and creative.
Download today and enjoy all of its classic offerings. Enter into a world of beautiful dresses, gorgeous faces, and accessories, all available for your customization. Shape your world, write your story and be all you can be.