Download the Brilliant APK for learning, sign-up, and begin to discuss and solve fun, fascinating and challenging problems with different members worldwide.
An In-Depth Description of Brilliant
Brilliant is an app for learning and student enrichment featured in The New York Times, The Atlantic, NPR, and many others. Through this app, you can master different concepts by discussing and solving fascinating, fun, and challenging problems with members around the world. You can learn about real science and math through entertaining and educational conceptual quizzes.
Brilliant is an online learning platform that offers an interactive learning experience. Sue Khim founded it in 2012 and now has over ten million users. Brilliant's courses are designed to give users a fun but educative experience. Users can download individual courses (a maximum of six) to be used offline on the Brilliant app – they can learn on the go, wherever they are, without an internet connection.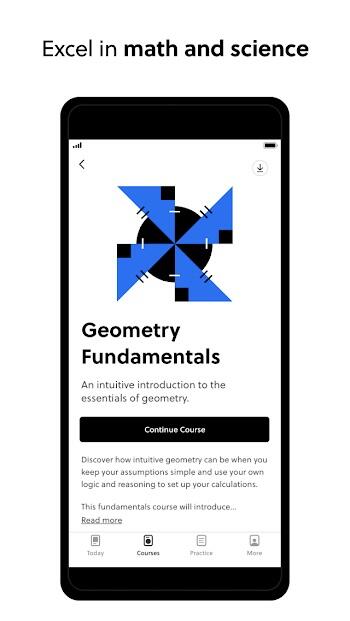 The Brilliant app is designed for students to help them master problem-solving in computer science, maths, and science. It helps to become less memorizers and more intuitive builders. It is also suitable for professionals as it helps them to keep their knowledge base fresh; they can explore different areas from machine learning to computer science. The courses on the Brilliant app are interactive, so they allow users to participate while learning.
Lastly, the Brilliant app is perfect for lifelong learners who want to keep their knowledge base fresh for the rest of their lives. There are about a hundred exciting topics for people in this category. Through Brilliant, they can improve their critical learning and thinking skills. Brilliant is a great and fun way to learn and excel in problem-solving.
There are so many advantages that come with downloading the Brilliant app; one of them is seeing math and science in a new light. Users have access to free problems every week that they can solve and discuss with different members using the Brilliant app. But, if you want to get more out of this app, you can upgrade to Brilliant Premium.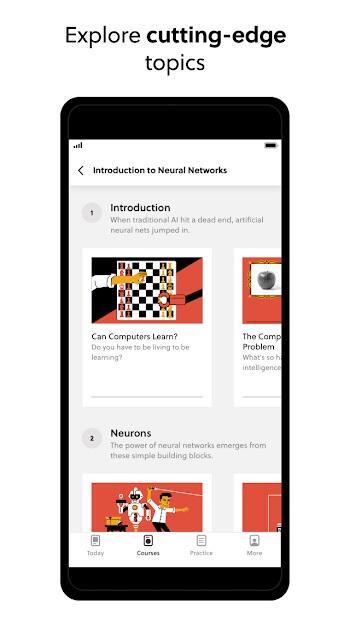 Brilliant Premium gives users access to about a hundred guided exercises ranging from artificial neural networks to logical reasoning – unlimited access to all science, computer science, and math courses on Brilliant. There are many other features that you will enjoy when you upgrade to Brilliant Premium, and they will be explored below.
There is no better way to enjoy exercises and problem solving than through the Brilliant app. The Brilliant download process is simple so that you can get right to it! Start learning on Brilliant today alongside ten million other people – all you need to do is download the app and sign-up.
Features of Brilliant
The Brilliant app has many exciting features that users are guaranteed to enjoy and are highlighted below.
Brilliant is an app for learning designed to suit the needs of students, professionals, and lifelong learners. It is perfect for student enrichment as it not only increases your hunger for learning but will also feed it. There are hundreds of interesting topics to choose from, and adults will surely find this app suitable to keep their knowledge base fresh. Lastly, spending a lot of time on Brilliant can improve a person's critical thinking and problem-solving skills.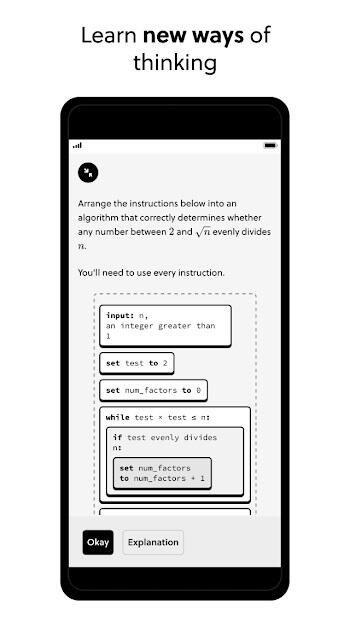 The Brilliant app provides seventy courses that users can unlock, and they will help you build your quantitative intuition and expand your overall understanding of the world.
The Brilliant app allows you to learn on the go (wherever and whenever) without an internet connection by downloading courses. The maximum number of courses one can download is six.
Brilliant offers a free plan that allows you to still enjoy some features without paying. Users can access a free preview of each course and new problems (daily challenges) in the Today tab that can be solved. Also, you can sync your progress across your Brilliant app and web version. These are the only features users can enjoy with a free plan.
With Brilliant Premium, users can unlock and have access to daily challenges and hundreds of guided courses (science, computer science, advanced math, and foundational math courses). Other features include access to offline mode, an entire daily challenges archive, and users can sync their progress on the web with their app.
Brilliant offers tons of courses, and there are different things you can learn.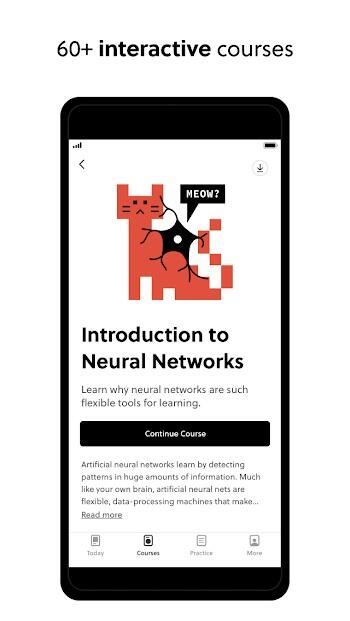 Foundational Math: logic, infinity, number bases, number theory, logic II, pre-algebra, algebra through puzzles, the joy of problem-solving, geometry I, geometry II, algebra I, algebra II, contest math I, contest math II, trigonometry, pre-calculus, statistics fundamentals, etc.
Advanced Math: group theory, differential equations I, differential equations II, vector calculus, statistics I, calculus, in a nutshell, math for quantitative finance, linear algebra with applications, etc.
Foundational Science: scientific thinking, waves, and light, chemical reaction, physics of the everyday, classical mechanics, electricity and magnetism, etc.
Advanced Science: astrophysics, solar energy, special relativity, quantum objects, quantum computing, computational biology, and gravitational physics.
Foundational Computer Science: algorithm fundamentals, programming with python, data structures, search engines, introduction to neural networks, and computer science fundamentals.
Advanced Computer Science: cryptocurrency, machine learning, computer memory, quantum computing, and artificial neural networks.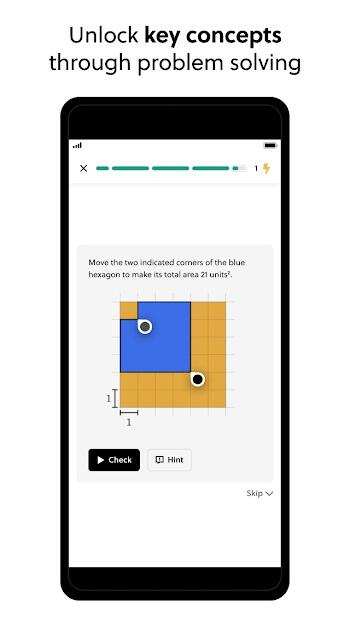 Brilliant is a trusted app, and its 50,000 five-star reviews go a long way to prove that. All the Brilliant courses are drawn up by award-winning researchers, teachers, and professionals from Google, Microsoft, MIT, Caltech, Duke, etc.
Brilliant makes learning easy through guided problem solving and fun storytelling. This will build a person's interest to learn more and work harder.
Brilliant will teach you to think like a mathematician – it helps you to improve you improve your problem-solving skills, teaches you how STEM works, etc.
Conclusion
Overall, the Brilliant app is impressive, with many exciting features that users will benefit from. Download the Brilliant app and be part of the 10+ million people excelling in science and math.