Download Steezy APK and learn from the best instructors to take you from a beginner to a pro. Learn and give your best dance moves! Want to become a dancing pro?
Brief Description of Steezy
Steezy is a mobile application for learning and mastering your dance skills. The Steezy platform offers you a fantastic learning experience as it teaches beginners how you will become professionals in no time. It provides you with a large variety of dance styles to choose from to turn you from someone shy whenever music comes on to someone who controls the entire dance floor.
This application was released on the 21st of March 2018, by Steezy, and it is rated T, meaning teenagers and above are allowed to use this app. Using Steezy, learning how to dance is made more accessible and fun because its instructors teach users how to dance in a step-by-step process and at a pace that works for them. Using steezy helps you learn the moves and understand the fundamental techniques needed to become a better dancer.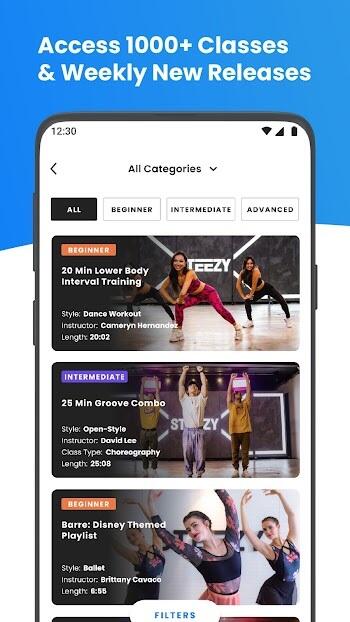 If you are looking for a top-notch application for learning how to dance, convenience, and a better experience, then Steezy is the ideal choice. Remember that upgrading to the steezy premium will be your best choice to enjoy the best out of the app, as it allows you to enjoy all the advanced features.
What Can You Do With Steezy
You can enjoy a lot with steezy, and the dance studio offers you a wide range of styles and routines to explore for you to learn to your satisfaction. Using the app, you can choose an instructor to teach you the particular moves you're looking for and watch them demonstrate how these moves are made step by step. You can watch them from different angles and change the pace at which it is going. You can also put a particular part in a loop to take your time and understand http://better.It has more custom features like see yourself, which lets you view yourself while trying to perfect a particular dance. You can use steezy to save your favorite classes and replay them offline any time you want. The steezy app also offers programs to guide you on a journey to learn a particular style of your choice.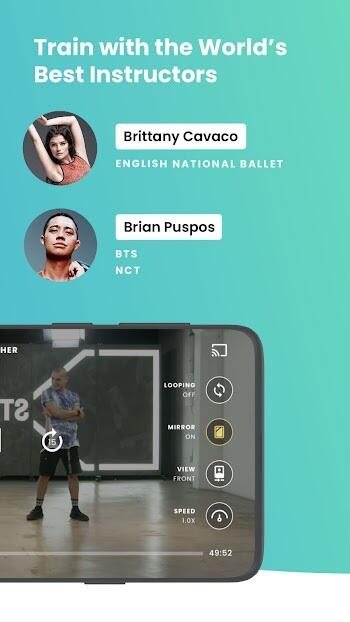 The steezy app is pretty easy to use and has a very satisfying user interface. Anyone can start using this app and learn how to dance in no time.
Using Steezy
Using this application for the first time, you will automatically be placed on the free version. Before opting, you will pay the subscription and join the premium version. The first thing you'll notice on the app are levels that you are to choose from to know where exactly to start from, whether you're a beginner or you have experience in dance. After that is setting a goal for yourself, the app asks you what the main thing you'll want to do, whether it's for social settings or for you to learn choreography and then you're asked to select all the dance styles you'll be interested in, whether it's a dance hall, pop, locking or the salsa. There are loads of available styles to learn. With all the techniques you selected, the homepage is now made up of what you like and will like to know, and the features are edited to fit what you want.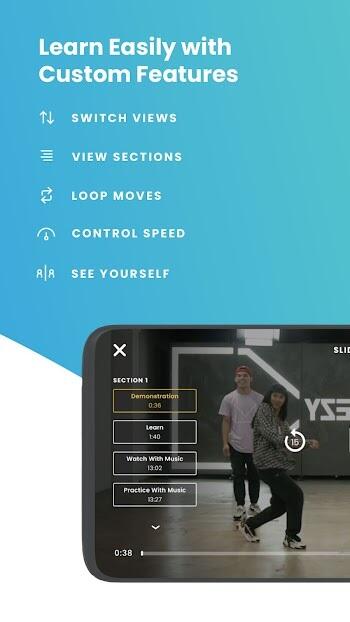 Never miss out on learning, as you'll be notified of daily classes at a set time, and dance programs will also be set to your taste. You can access all of this and more on the homepage as soon as you log into the application.
Features To Look Out For On Steezy
There are different features that you can enjoy on the steezy application. The dance studio has loads of features on the free version, but even more when you purchase the paid version.
Some features of the app are:
Access to over 1000 classes:
Once you sign up to steezy, you are given access to multiple classes that let you advance your dance journey.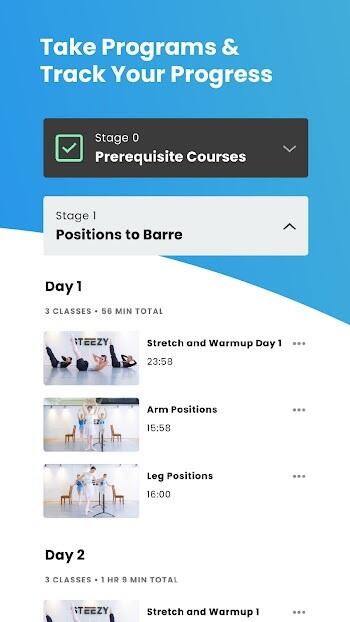 Connect with dancers all around the world:
There are free Facebook groups steezy made to connect dancers all around the world to each other so they can share progress. It's encouraging to know that they're more people that are trying to learn just like you.
There are programs that guide you as you learn how to dance. These programs are built to take you on a coaching experience, as you know, step by step.
You are allowed to control the tempo in which the dance video goes, slow it down, or speed it up, depending on how you want it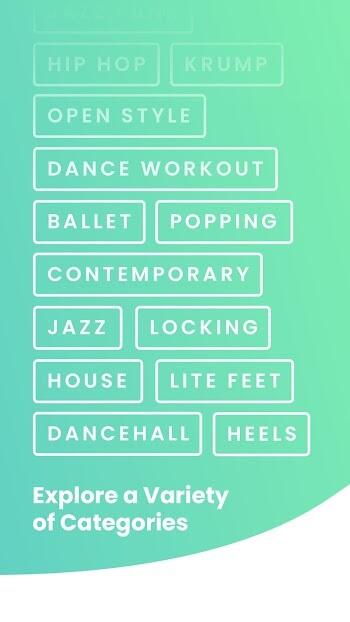 Put a particular dance sequence in a loop as you try to understand that specific move better. Watch the loop as many times as you want until you get it.
Download videos and save them to watch later.
Watch videos from different viewpoints and from any angle that satisfy you.
Keep track of the progress you make while using the app, and this particular feature is suitable for your personal development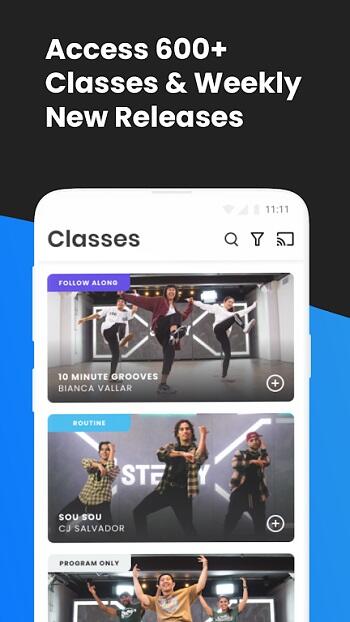 Get to know your favorite choreographers:
Steezy interviews a bunch of choreographers and dance tutors, so you'll get to know them
better.
Each studio class is split into sections and subsections according to the class content. It is organized this way so you can skip or repeat any section
Conclusion
Steezy is an excellent dancing platform for anyone that wants to learn how to dance and turn from an amateur to a professional who lights up the dance floor. With multiple exciting features and activities, this app is a good accompaniment for anyone that wants to enjoy a good dancing experience. The app also has a very friendly user interface with vivid graphics that satisfy users. This app will teach you the best ways to be a dancer and light up the floor!