Download Lingodeer APK to learn languages smarter and not harder. Lingodeer provides a wide range of features to learn multiple languages easily and with fun.
About Lingodeer
Lingodeer is a mobile app that allows you to learn multiple languages of your choice in the easiest, smartest, and most engaging way possible. It has numerous features to enjoy as you learn languages of your choice. Lingodeer is available for everyone in all age brackets and all genders.
Lingodeer was launched in September 2017 by a computer scientist and language teacher, Wang Zhulong. Wang Zhulong was also known for his achievements in building apps to aid learning other languages. By far, Lingodeer has been one of his greatest apps that has won the 2019 Google Play Editor's Choice Award and Android Excellence Award.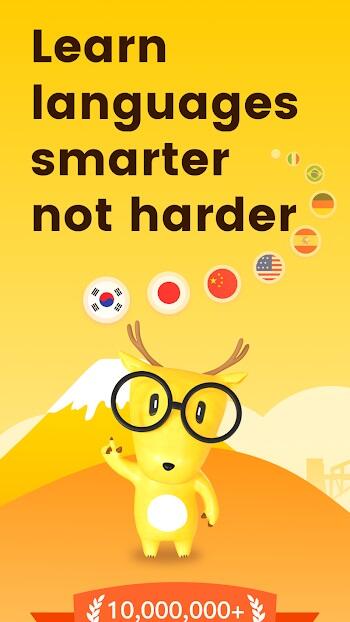 At the launch of Lingodeer, its languages only covered three East Asian languages, which were Korean, Japanese, and Chinese. Now, Lingodeer offers up to 10 different languages to learn. These languages include Korean, Japanese, French, Spanish, German, Chinese, Russian, Portuguese, Italian, and Vietnamese. Although these languages look seemingly difficult at first glance, Lingodeer has put in place some learning aids to ease your modes of learning through an expert curriculum, detailed explanations, HD Audio, and engaging stories. Furthermore, these languages are not only taught in English as the source language but also in an array of other languages, including French.
Key Features of Lingodeer?
Lingodeer ensures that you enrich your routine by becoming better at the language you choose for at least 15 minutes a day. These few minutes you spend on Lingodeer each day are effective and build you into a proficient and fluent master of those languages. For this to be achievable, Lingodeer has a fantastic set of features that keeps you glued in, engaged, and educated all at the same time.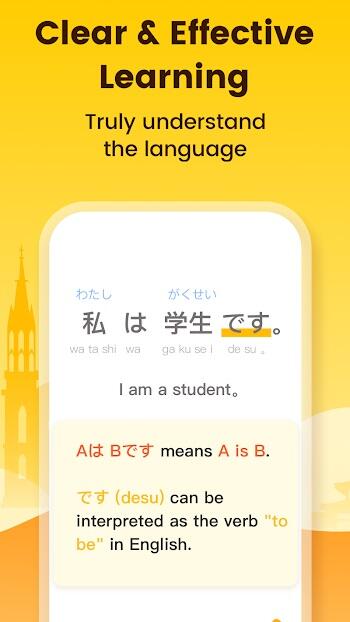 Expert Curricula
Lingodeer has over 200 lessons in each language, so you can become a master of that language. These lessons or grammar-based curricula are crafted by language teachers who are professionals in their field. They ensure you gain a deep understanding of your preferred language choice with little effort.
Detailed Explanations
Each language is unique in its way, and it cannot be taught the same way. Lingodeer ensures each language is explained in a detailed way to ensure clarity. Its goal is to ensure each language is taught in the best way possible with detailed explanations and examples. It offers easy grammar notes right before starting any module. These notes give a quick overview of the lesson you are about to drive into. This can also serve as a quick reference; you can always look up to remember key and important points.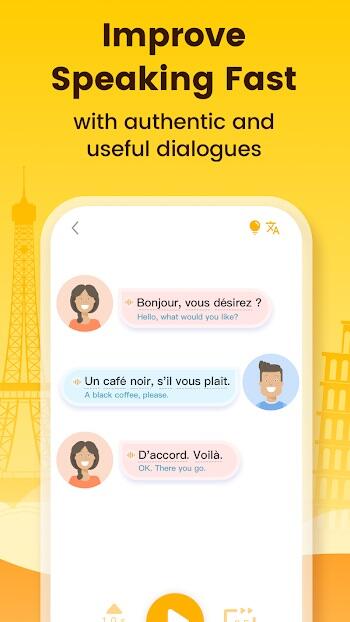 Effective Learning
Lingodeer focuses on the weak areas of its students. It is possible to fully understand the concept of a language but still lacks in some areas that may even be known to you. Lingodeer focuses on these areas, review your key grammar points, and ensures you retain every knowledge gained through flashcards.
HD Audio
Lingodeer ensures you do not only learn how to write these languages alone but also speak them fluently. It has an audio feature for each lesson you take. Native speakers of those particular languages voice these audios so you can fully grasp each pronunciation.
Gamification
Stories are one of the greatest learning aids ever known. This is because stories can capture an individual's attention and keep them engaged. Lingodeer utilizes this approach by introducing engaging stories filled with interesting cultural facts to keep engaged and educated. Furthermore, Lingodeer has quick quizzes to provide a more effective and creative learning experience.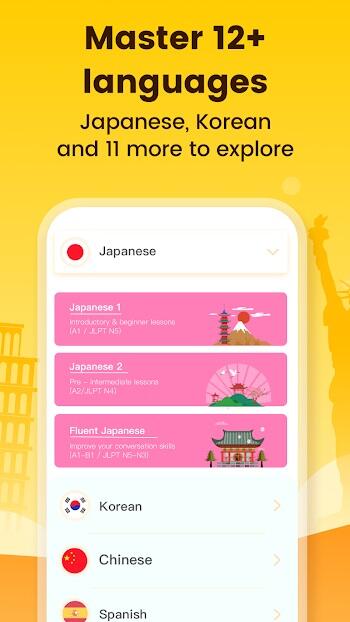 Customization
In Lingodeer, you are also in control of your environment. You can perform modifications in your app by shrinking or magnifying texts, changing background colors, changing fonts to those of your choice, and lots more. This further helps in maximizing your learning experience and learning potential. It is best to learn in an environment you're most comfortable.
What should you expect from Lingodeer?
- You will learn to read and write languages of your choice using their unique alphabets systems
- You will learn to form sentences in these languages by following a structural course designed for this
- You will learn the required vocabulary and grammar of these languages from beginner to intermediate levels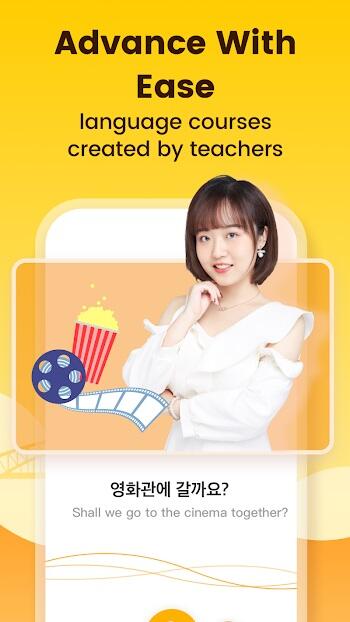 - You will be able to understand what is spoken in these languages as well as understand how to speak with the right pronunciation
- You will be able to retain your knowledge and review your activities through flashcards, quizzes, and notes.
- You will be able to track your progress to review how far you have known a particular language
- You will be able to download lessons notes to learn offline
Why Lingodeer?
Lingodeer is different from other language apps because of its teaching power. As mentioned, Lingodeer has everything in place to ensure you enjoy an easy learning experience. They have a well-structured, well-defined, and motivating path to fluency. It is no surprise they have a growing community of over 10 million happy language enthusiasts worldwide. They were able to achieve this within three years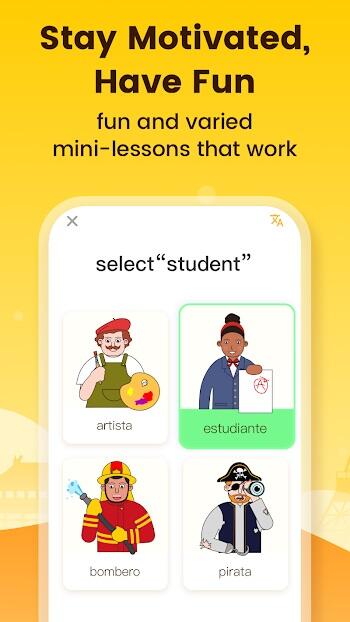 Moreso, Lingodeer is free for everyone. There is a special app for kids, iDeerkids, to master the English language with phonic games. All language courses, Alphabets, test outs, flashcards, etc., are all free of cost for any user.
Conclusion
Lingodeer provides an all-in-one formula for you if you are a language enthusiast or looking to learn a new language for various reasons. It is an excellent platform to learn languages even while on the go. It produces engaging learning features to keep you active and retentive and make you master that language. You also join a growing community of enthusiasts, learn interactive conversations in other languages, learn offline and create your craft through customizing your page and writing in your own words.