Download Simply Piano APK and quickly learn how to play the piano with your favorite songs! Download Simply Piano and have fun while improving your piano skills.
In-Depth Description of Simply Piano
Simply Piano is an excellent app that you can download to learn how to play the piano or keyboard at your own pace. This multi-award-winning app has an array of features suitable for anyone, regardless of their experience–or lack thereof.
Simply Piano caters to all age groups and has earned several awards, such as Google Play's Best Apps of 2019 (Simply Piano was among the best apps), EMI's Innovation Challenge, World Summit Award by the United Nations, and many more.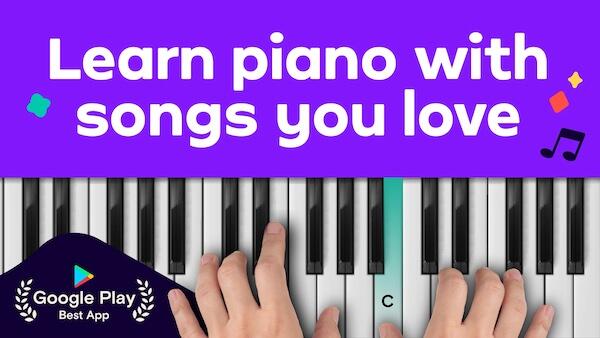 JoyTunes, the creators of Simply Piano, have also developed other award-winning apps such as Piano Dust Buster and Piano Maestro. The creators of Simply Piano are music educators with years of experience teaching music to different students in different age groups and varying levels of experience. Music teachers across the globe use Simply Piano and the other apps created by JoyTunes, to teach their students. Across the world, people who use JoyTunes' apps, including Simply Piano, learn over 1 million songs on these apps every week.
Simply Piano is free to install and use, but a PREMIUM version offers you even more songs to learn and more video lessons.
Play Classics and Modern Hits
Simply Piano promises to help you learn to play the piano with its Song Library, which contains over 5000 popular songs. The songs in its Song Library are a mix of classical and modern-day hits, so you will find pieces you want to learn to play. Some modern hits in Simply Piano's Song Library include Chandelier by Sia, All of Me by John Legend, The Scientist by Coldplay, Imagine by John Lennon, Counting Stars by OneRepublic, and Let It Go from the Frozen Soundtrack.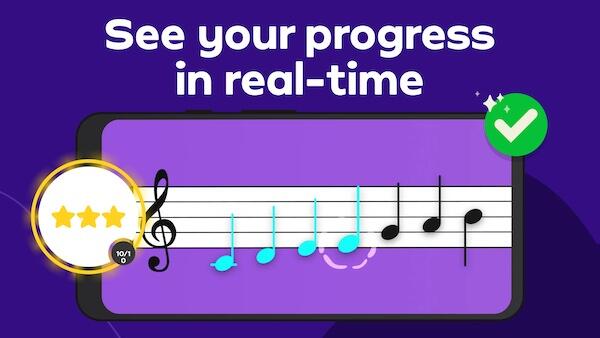 Classical music is an integral part of learning to play the piano, and Simply Piano has a nice collection of music from Beethoven, Mozart, and Bach.
Premium Subscription
Simply Piano's Premium subscription offers more to people who want more song options and video lessons–new songs and videos are added every month, so people on the premium plan get access to more content to help them progress.
One of the perks of subscribing to the Simply Piano premium version is that a subscription grants you premium access to Simply Guitar, another app created by the developers of Simply Piano. Simply Piano offers a 7-day trial of its premium subscription so that users can access all the features available in the premium version and determine if they want to pay for it.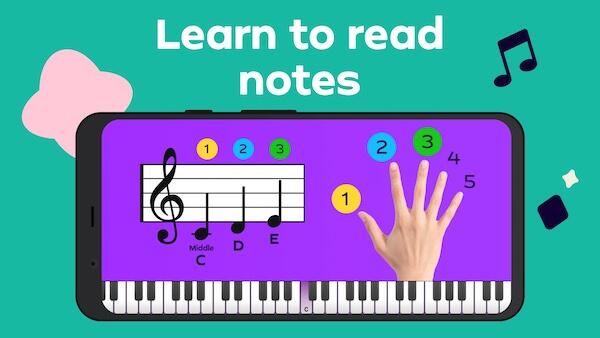 Simply Piano offers three tiers with its premium subscription: a 3-month subscription, a 6-month subscription, and a 12-month subscription. At $119.99 ($9.99 per month), the 12-month subscription is the cheapest subscription on a monthly basis. The 6-month subscription costs $89.99 (at $14.99 per month), and the 3-month plan costs $59.99 (at $19.99 per month).
You can cancel your subscription with Simply Piano during the trial period but cannot cancel when the plan is active. Recurring subscriptions are automatically renewed, but if you turn of auto-renewal at least 24 hours before the end of the ongoing plan it will not automatically renew itself.
Real-Time Progress
When you use Simply Piano, you can watch your progress in real-time and receive instant feedback on your progress. If you are a beginner, you can start with the basics and, over time, move on to increasingly difficult lessons. You will learn to read sheet music and learn how to play the piano or keyboard with both hands. As you progress, you will find that your technique has gradually improved.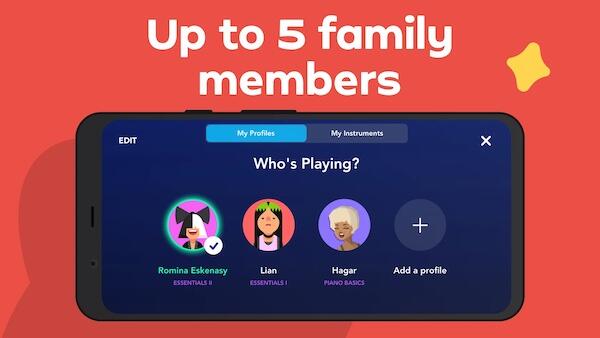 Simply Piano encourages you to take your learning one step at a time, so you can be consistent without being discouraged.
Unique Features of Simply Piano
Five Profiles Per Account. Simply Piano allows users to have up to five different profiles in one Simply Piano account. If, for example, you create an account on Simply Piano, you can create a profile for yourself and invite your family and friends to download the app and create a profile for themselves under your account! With this feature, you can learn how to play the piano or keyboard with your loved ones, making it more fun.
Suitable for All Ages. Simply Piano is ideal for all ages to use and learn, from young children to the elderly. It is incredibly safe for children to use with little supervision, as the app does not contain ads or external links that can distract or mislead young ones.
3D or Physical Piano/Keyboard. You can use the Simply Piano app to practice playing the piano, as the lessons work on a keyboard or a piano. The app walks you through the piano lessons and teaches you how to set your hands and fingers, read music notes, and many more. If you have a piano or keyboard that you can use to practice, place your device on it and start playing. If you do not have a piano or keyboard, Simply Piano has Touch Courses with 3D Touch that turns your device into an on-screen keyboard.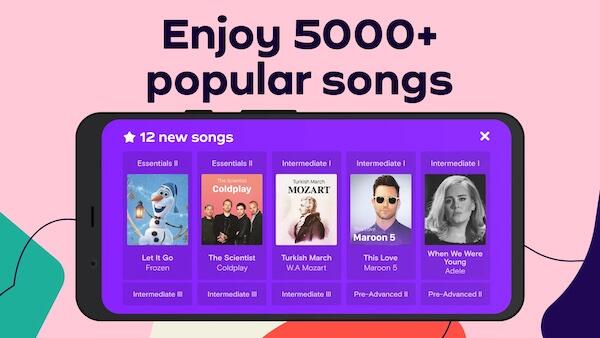 Instant Feedback and 5-Minute Workouts. Simply Piano provides instant feedback when you are playing the piano or keyboard. The app analyzes every note you play (through a microphone or MIDI connection) and gives feedback to improve your skill. Simply Piano also provides personalized 5-minute workouts to help you progress quickly.
Conclusion
Simply Piano is educational and fun to use! This app encourages and allows you to learn at your convenient time and pace without feeling like you are behind the class. All you need to do is download the app, set your goals, and track your progress! It works on smartphones and tablets.
Top of Form
No results found for Simply Piano.edited.docx (995 words, $0.11) on 15 Jul 2022 at 6:33 GMT.
Bottom of Form