Download Aloha Browser APK an excellent browsing experience. Its a robust browser that allows you to access the internet with top-notch features and services.
About the App
Aloha Browser is a powerful app that gives you access to the internet with some of the best additional services. Moreover, the app is reputable for protecting your privacy while you spend time on the internet. Hence, it's a great option if you're interested in well-known browsers with exceptional services and privacy protection.
The browser was designed by Aloha Mobile and released a few years ago. And it has gained much popularity on the internet due to its unique features. It's available for users of over 32 languages and is also compatible with Android and iOS devices. In addition, the app is both free and easy to use, as it's rated for 3-year-olds and above.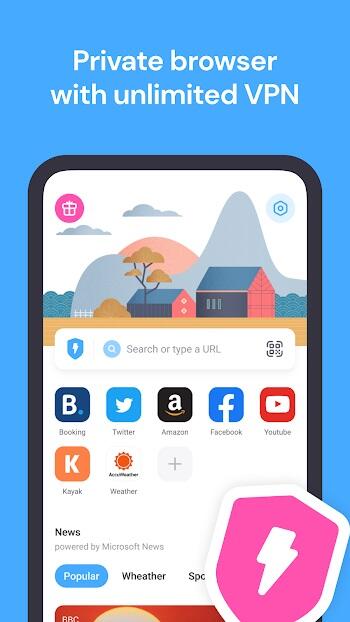 The browser also has a cleanly designed interface with the precise concept of offering an excellent browser plus protecting user privacy. Luckily, it had been able to tick the boxes for both over the years. Moreover, unlike alternative apps, Aloha ensures that all the basic features of a browser are present and functioning well. So users can rest assured of a fast, safe, efficient and simple browser that completes all their requests.
Some other exciting features offered by the app include a private download of content on the browser, creating a bookmark with pages of interest, customising the app appearance and making changes to the fonts and text size, and playing VR videos with ease, and loads of others.
Why Use Aloha Browser?
Aloha is famous on the internet due to its name exceptional qualities, and below are some of those you'll experience when you download the browser app: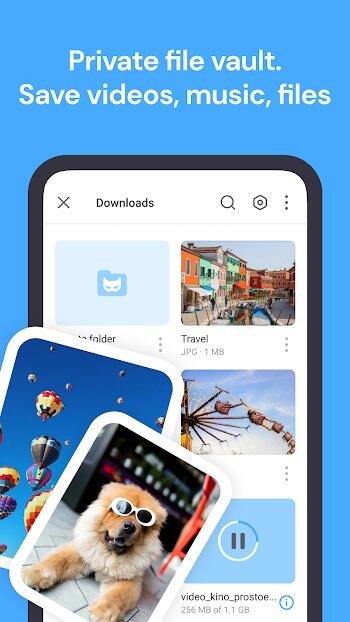 Use virtually all browser features with additional features that aren't available on regular browsers.
Free access to military-grade encryption and no logs features with the unlimited VPN.
Download videos, music, pictures and more in a private and secure file manager that's only accessible to you.
Browse in a private mode with no record of activities and cut off trackers from websites.
Stream and play media files directly from your browser. It supports various formats of media files such as MP3, MP4, 480p, 720p, and others.
Play VR videos online and offline with the Aloha VR player.
Personalise your browser by adjusting fonts, texts, positions, and mode of interaction.
Browser Features
Aloha Browser has numerous features that users can always count on to meet their demands for everyday use. Check out some of them below: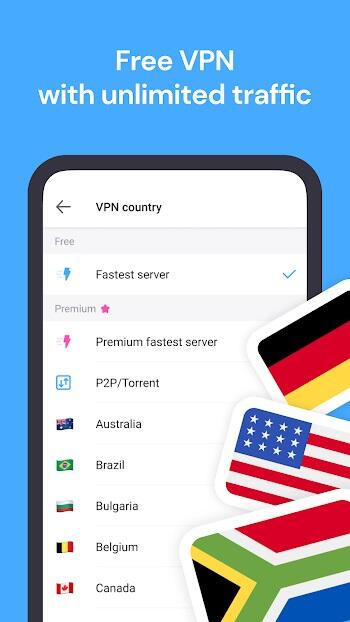 Fast
Everyone spends time on the internet but wants to do everything as quickly as possible. Aloha Browser has the speed to help you achieve this. The browser is fast and responsive, with all features loading in milliseconds and has no record of lags or bug errors while in use. The app is also ideal for various processors, so you can rest assured of the guaranteed speed even if you're using mid-range phones or lower.
Simple UI
There is a simplicity in the app design and UI, which means you know exactly where to go as soon as you open the app, even without help or guidance. The tabs are easily accessible, and you can make changes to the app with just a few screen taps. In addition to the simplicity, the app design is clear, smooth and appealing, perfect for your browsing history experience.
Privacy
If every browser has superpowers, then Aloha's own lies in its privacy. You can avoid unnecessary attention or tracking from websites when you use Aloha Browser to access them. Your data is always protected, and there are no logs of your activities on the internet. This feature also means you can opt for a VPN for any country you want as an in-app feature.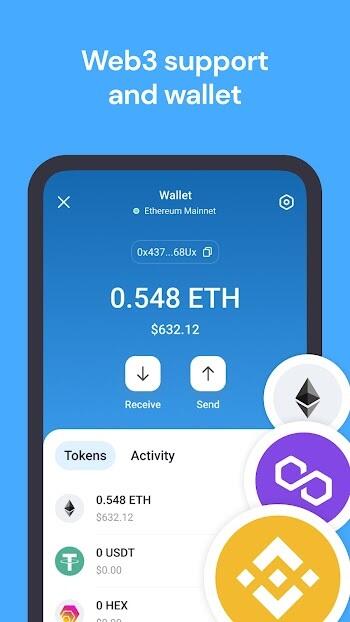 Ad-blockers
Free surf the internet and explore any website without being obstructed by ads. Aloha Browser keeps all ads at bay from your browsing tabs, so unless you toggle off this feature, you'll be browsing in an ad-free environment.
Media player
If you don't have a media player on your device or would love to play, then immediately after download, you can use the media player on the app. It's just as functional and robust as any media player so you can play various media files, including movies, music and Gifs. The media library can also explore your device to find media files and play them right on your browser, which means you can play media from other sources.
Secure Downloads
Aloha securely stores your files in IRS integrated file manager, which supports downloads of various file formats. Once you download a new file and would love to keep it from public view, you can lock the folder with a passcode or fingerprint, which only you can input anytime you wish to access the files.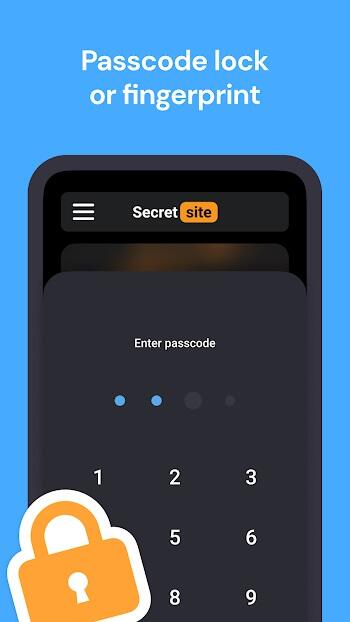 Personalised Browser
The more personalised your space is, the easier it is to enjoy and navigate through the app. So Aloha gives you the liberty to make changes to the app interface, including changes to the fonts, texts, and colours.
VR Player
You can enjoy VR videos directly from your Aloha Browser. It plays VR videos online and offline, although it's recommended that you download them to get a better experience and enjoy the new reality.
Private Mode
This additional feature lets you browse privately without leaving any digital footprint. It will also remove cookies from your browser. Aloha Browser also helps you cut trackers from web pages to get extra protection. If you aren't closing your private tabs yet, use a passcode or fingerprint lock to seal them off from the public.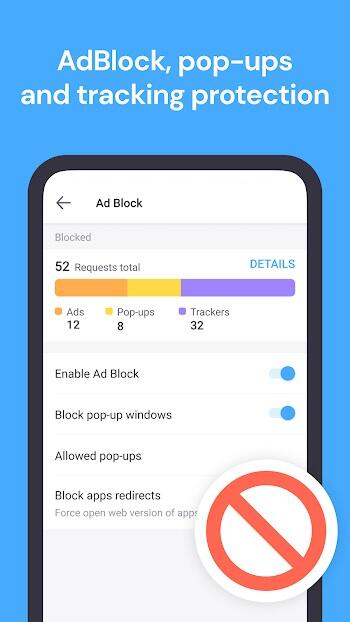 Data Saver and QR Code Reader
All the VPN traffic you use on the Aloha Browser is compressed and encrypted, which reduces the amount of data you use when you browse. In addition, the QR Code Reader is a fast and convenient way to scan links and open them directly on your browser.
Conclusion
Aloha is arguably the most suitable alternative browser you can choose if you value your privacy. The browser gives you a limit-free experience, saves your data and protects your privacy.