Download Forest APK, an Android and IOS application, which is a focus timer to help you stay focused and boost productivity. The best part is, it is free!
An In-Depth Description of Forest
Forest is an application developed by ShaoKan Pi and was released on March 15, 2016. Forest is available for Android and iOS users and as a browser extension on the Chrome Web Store and Firefox Add-ons.
Forest is a well-known productivity application that helps people control and possibly beat their phone addiction by managing their time productively. It is a great way to focus on a specific task and users earn credits by staying away from their mobile devices and planting real trees worldwide with the credits.
With Forest, users can have a delightful experience of spending less time on their phones, focusing on what's more important in their lives, and keeping our environment green, healthy and safe.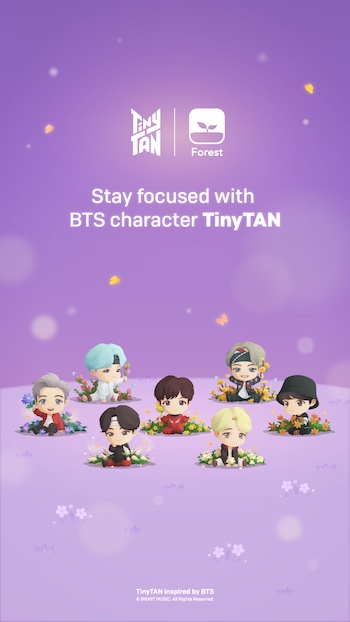 Forest also helps you stop looking at your phone constantly, so you can be more present and focused. It works pretty simply: you can 'plant a seed' on your device, and it will grow into a tree providing you do not turn your phone on. But if you unlock your phone screen, the plant will die.
You have the chance to choose the kind of specie of tree you want to plant. Planting bushes is also an option if you decide you don't want to plant a tree. That takes about 10 to 15 minutes to grow and this time is suitable for you to concentrate on a specific task.
Anything you decide to plant represents the time in which you have decided to be focused. It helps you discipline yourself so that you do not touch your phone throughout that period. If your plant grows successfully, you will receive coins; these coins can be used to unlock new trees.
FEATURES OF FOREST.
Let us look at the different features and benefits you can enjoy downloading the Forest application.
USER FRIENDLY
The major advantage and feature that Forest has is that the app is user friendly. There is a simple timer feature which is quite easy to use and has helped several people stay focused on the world outside their phones and other devices.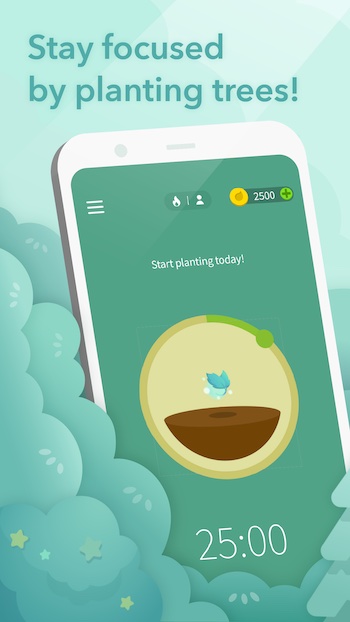 Overall, it is easy to operate as it is well designed and has basically turned the idea of focusing on a task for too long into something fun.
GOAL SETTING AND TRACKER
You can easily set goals for yourself using the Forest app. There is a feature called the deep focus mode which entails having to stay on the app to avoid killing your plant. Whenever you want to leave the app, you can turn this feature off.
You can also track your focus time. This Forest timeline allows you to keep track of your entire planting journey from start to finish. If you decide to plant trees in groups, any decision anyone makes will affect everyone's progress. If someone picks up their phone, everyone's plant will either. Due to Forest app, 800,000 real trees have been planted on Earth which is quite impressive.
EFFECTIVENESS
Given the design of the outlook and interface of the app, it is straightforward to use, and this appeals to anyone who wants a simple app to start their journey towards being more focused.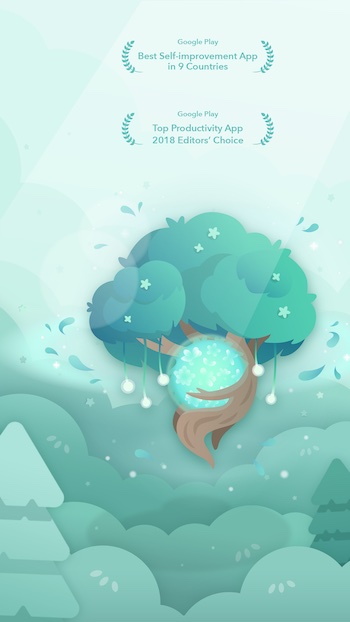 The visual appeal of the application encourages you to take your work more seriously, and it has been effective in promoting its users to produce more output at work. It's also effective in providing an exciting means of tracking daily phone usage.
This vision is shared with Trees for the Future — a Maryland-based nonprofit organization that works with farming families in Sub-Saharan Africa — where you'll have the option to plant one tree for every 2,500 coins you earn. Overall, multiple features make it a workable focus app.
This nonprofit organization works with Farmers to plant trees in five in countries in Africa and you can donate to the cause.
MULTIPLE FOCUS MODES
Timer: you can set the time for your focus session and divert your attention to your task.
Stopwatch: this allows you to start and stop any time.
Plant together: this is a fantastic way to connect with friends, family members and coworkers as you call can focus and complete tasks together.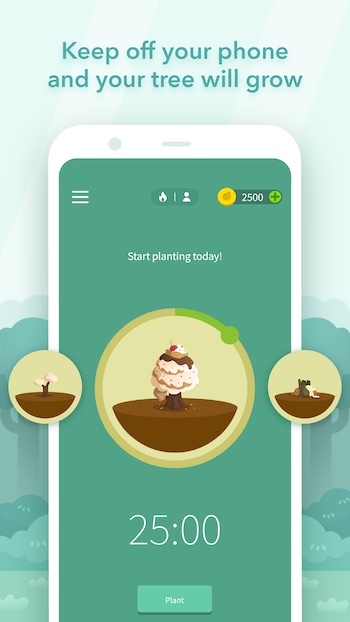 AFTER PLAY
The Forest app allows you to do two interesting things when you are done growing a tree. The first one is that you can share your progress on social media, which is a great way to motivate yourself and others rooting for you. Although, a review stated that the Android screen overlay settings were a huge barrier when trying to activate this feature.
The second exciting thing is you can take a break (about 1 to 60 minutes) from focusing on your task. This is advisable when you have been doing one thing for a long time and need a change of scenery. You can set a timer for how long you want (it cannot be more than 60 minutes), and your phone will alert you when your break is over.
During the break, you can do whatever you choose on your phone.
INSTALLATION AND SETUP
Forest can be accessed using all iOS devices. It is also available on the Google play store for Android users and is relatively easy to install and navigate.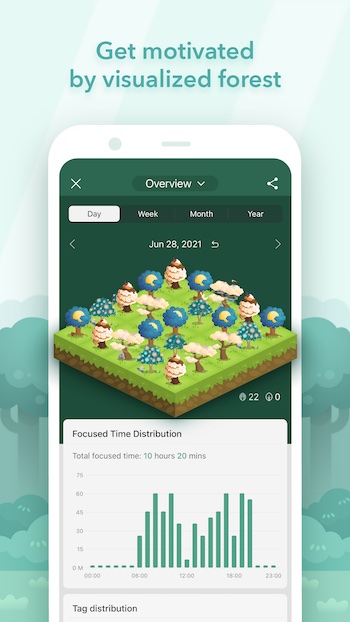 Before you can download the app, you must ensure that you have enabled your browser to install unknown apps. To do this, go to your settings, click on app and notifications, select special access, choose the install unknown apps option, and enable your browser to allow from this source.
CONCLUSION
The Forest app is one of the best ways to get rid of distractions and focus better on tasks as a student or an entrepreneur. Not only does it enforce discipline, but it does so in a fun way. Now you can place your full attention on tasks for as long as you want.