Download Google One APK to automatically back up contacts and photos on your mobile phone and manage your Google account storage on Gmail, Google Drive, and Photos.
Google One
Google One is a tool offered by Google Commerce Ltd and launched in November 2018 to help users manage their storage capacity in a Google Account. Millions of Google users find the app helpful and valuable, thanks to its unique features. The app has received numerous compliments from users and has continued attracting many users.
An In-Depth Description of Google One
Users interested in backing up their mobile devices and managing their Google cloud storage will find Google one features to their liking. It is no news that Google One has been confused for Google Drive since they seem to have similarities. However, it is worthy of note that these two apps are so distinct. Google Drive handles storage space such as images, files, and videos immediately after registering for a Google Account. The Google Drive account comes with up to 15GB.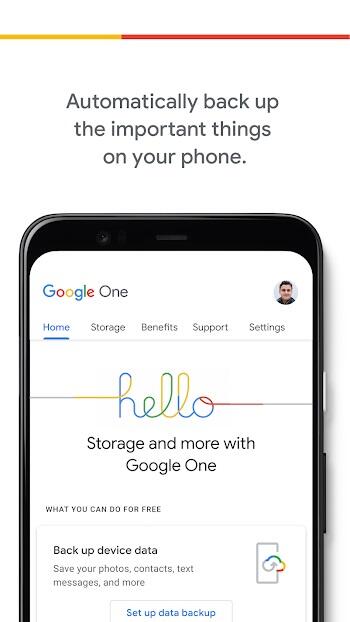 In the beginning, Google Drive incorporated a paid storage service similar to that of Google One. In 2018, both apps were separated, and the separated section was called Google One.
Google One latest version is a cloud storage service that demands an annual fee that permits you to use larger storage space. Generally, Google Drive and Google One differ regarding payment and storage space.
Google One Pricing
Here is the pricing Google One offers: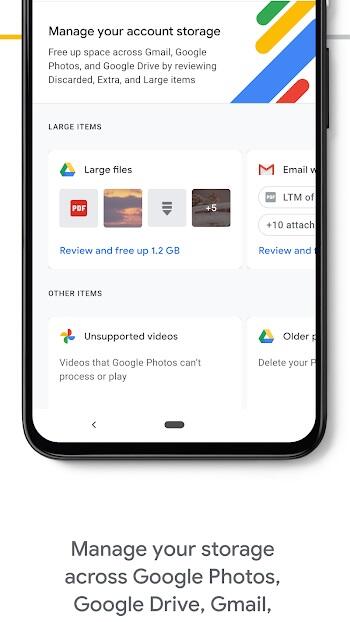 100GB for $2 a month or $20 annually
200GB for $3 a month or $30 annually
2TB for $10 a month or $100 annually
10TB for $100 monthly
20TB for $200 monthly
30TB for $300 monthly.
If you are experiencing storage issues, Google One is here to save you from the stress of constantly deleting files.
Features of Google One
To know why Google One is available when there is a 15GB storage from Google Drive, check out these Google One features: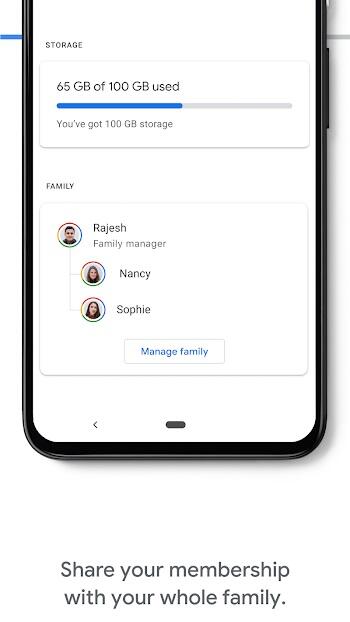 Backup Vital Data On Your Devices
Google One comes with excellently high security that protects users' data. But more importantly, it provides a feature that lets you set up backups of vital phone files when your mobile devices experience issues. The devices' files, especially photos, messages, contacts, videos, and pdf files, may be backed up on Google One and then transferred to a new mobile device; they retain their authenticity and format.
When first used, Google Drive also provides 15GB of free storage. You may synchronize and save data on Google Workspace using the 15GB, among other things. However, after utilizing the first 15GB, you must pay to use more storage.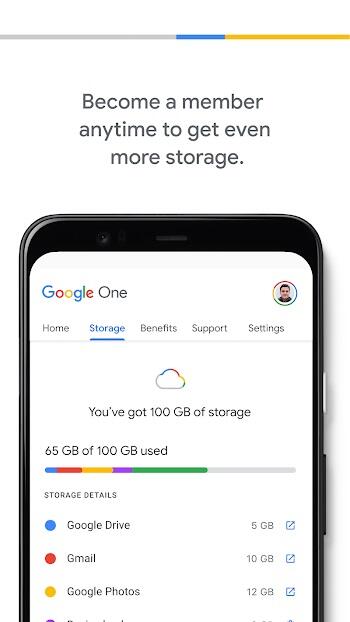 Link Your Google Photo, Google Drive, and Gmail
Additionally, Google One aids in memory management, organization, and cleansing for other Google products, including Gmail, Google Drive, and Google Photo. It can actively examine each sub-services potential, optimize storage by informing users of huge files, and suggest discarding items that ought to be erased. All you have to do is approve. Usability is the most crucial component of this feature. Anything you require to handle is conveniently displayed in one location on a user-friendly interface, enabling speedy manipulation without omitting any elements.
24/7 Professional Support
No matter the package you choose when you register for Google One, you'll often get support from Google professionals on all issues, inquiries, etc. You can ask questions and receive prompt responses from the Google team principally via live chat, email, phone calls, form filling, and awaiting a response. Users worldwide can speak in a language that is most comfortable for them, thanks to the feature's existing support for 23 multiple languages.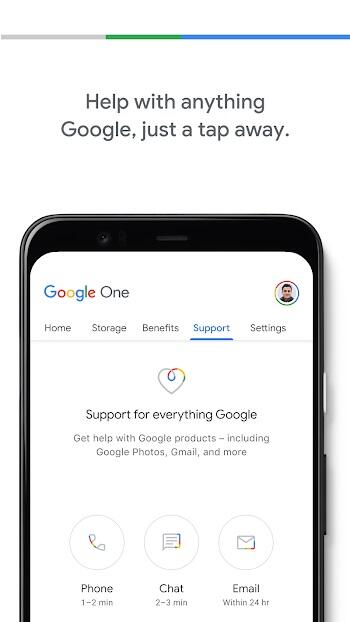 Specific Google One Service Plan
Users receive a refundable mode whenever buying items from the Google Store with a 200GB or higher service package. 200GB equals a 3% reduction, and 2TB equals a 10% reduction. Users also receive a VPN (virtual private network) option up to this 2TB, which offers additional protection and allows them to access some prohibited websites. I won't go into detail about larger packages like 10TB, 20TB, and 30TB because they differ from the 2TB bundle in that the remaining space has no new features and is rarely used by single customers.
Google One Premium
Purchase as much space as you require for your crucial digital data, tasks, and experiences. Select the strategy that best suits your needs. A VPN that encrypts your online activities and helps safeguard your data might provide your mobile device additional security.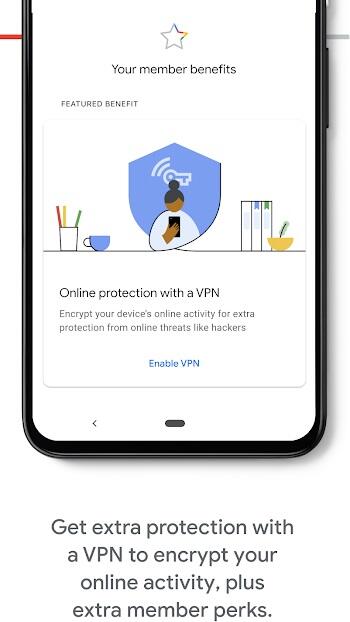 For assistance with all of Google's tools and services, get unique accessibility to Google specialists. Our group of Google professionals is available to help you immediately when you have any concerns or require help. Receive member-only perks like longer free trials, Google Play credits, and up to 10% back on Google Store purchases.
With up to 5 other individuals, you can divide your capacity. This allows everyone to acquire additional space from your subscription but prevents them from accessing one another's data.
Final Thoughts
Google One is fundamentally distinct from Google Drive. This service offers customers more exciting and cutting-edge new features than just an online cloud storage location.