Download TickTick APK to get a handle on your duties, responsibilities and tasks. This app makes getting your life organized and less chaotic such an easy thing to do!
TickTick App Introduction
TickTick is a simple task management app that helps you schedule and manages your time. Distractions will always be present, so you need an app that lets you remain focused and always keep your deadlines in mind. A productive day is when you get things done and make the most of your hours. This app is a means to achieve this.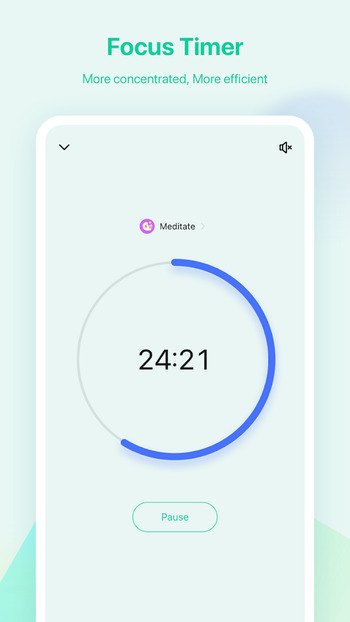 TickTick is a to-do list app with which you can plan what to do and stay on track. It is for businesses, students, teachers, and anyone with things to do. It is designed to help you do more by creating tasks and ensuring you follow up on them.
TickTick is the product of an American software company called TickTick. Entrepreneur Zhimin Chen founded the company. At its initial launch on Android platforms in 2010, the app was named GTasks.
As more functionalities were added and new versions were released, it was rebranded and renamed as TickTick. The app is now available on Android, Windows, Linux, iOS, macOS and Apple WatchOS.
Features Of The App
TickTick is an ideal app for time management because all its attributes aim to do this for the user. These features include: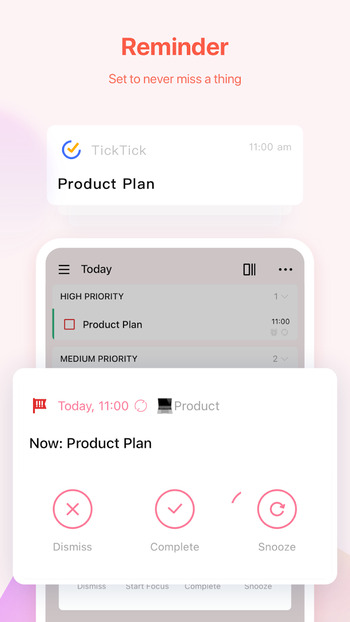 Pricing And Plans: TickTick offers a free version, but it is not an advisable option because of the many restrictions it has. With a free TickTick account, you can make nine lists with a maximum of 99 tasks in each list and 19 subtasks. In addition, you can only invite one person per list to collaborate. As a paying user, you can make up to 299 lists with 999 tasks per list and 199 subtasks per task. Also, you can collaborate with up to 29 people per list. That's a huge difference, so if you choose the free version, make sure the numbers work. The paid premium plan costs $2.99 per month. You can save some costs by subscribing to the yearly plan for $27.99.
Cross-Platform Support: TickTick is compatible with various platforms, including Android watches and Apple Watch. You can also access the web app version of the service through a browser. In addition, TickTick is available as a browser extension.
Task Management: TickTick has several smart features dedicated to managing your tasks. Each task you create has an assignee, due date, priority rating and tags. You can create tags by prefixing words with the '#' sign. The app also has the nested tags feature, which lets you group tags. For example, #blue, #red, #yellow can be grouped under #colours. This way, if you type '#colours' in the search bar, it brings up all the tasks or lists with colour hashtags. TickTick also can figure out the dates you're referring to when you type words like 'today' or 'tomorrow'.
Custom View: TickTick lets you create custom of your tasks with the aid of filters. You can view your tasks based on the ones you need to get done out of your home or the ones you need to do on your phone. Choose your search criteria and create a custom view that meets them.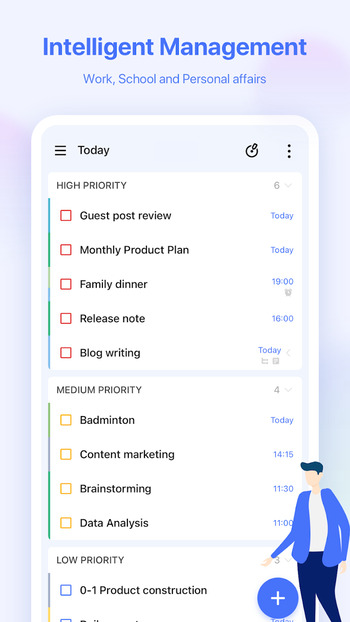 Inbox: TickTick's inbox feature is where you drop your task ideas. You can sort through them later and create actual tasks based on them.
Collaboration: The collaboration feature lets you share your lists with other users. You can assign tasks to them and vice versa. Shared lists are great for group projects; this feature helps you make and stick to them. In addition, TickTick notifies you whenever a collaborator joins or performs an action on the list.
Pomodoro Technique Timer: The Pomo timer is based on the Pomodoro Technique developed by Francesco Cirillo. It is a method in which you focus on a task for a preset period, take a short break and return to work after. After repeating the cycle several times, you get to take a long break. It is not one of the app's default features. You have to set it up by going to the 'Focus' section under 'Preferences'. The paid TickTick plan allows turning white noise on while you work using the Pomo timer.
Habit Tracking: On TickTick, you can add habits and track them. You enter the habits you want to track and check them off on the days you do them. The app shows how often you make the habit and gives monthly progress views. When setting it up, you can also indicate how often you should make the daily habit.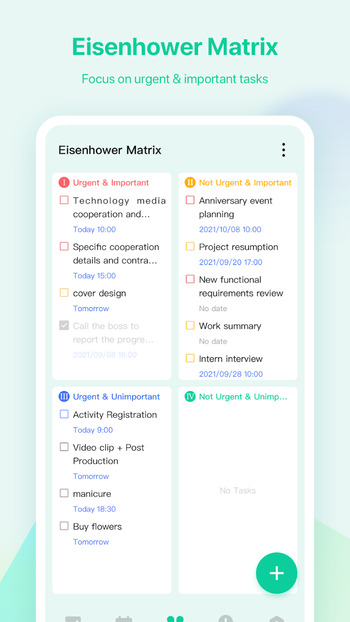 Daily Notification: TickTick gives you a briefing of the tasks due on the day. It also shows the overdue ones. You can choose the time you receive the briefing notification every day.
TickTick's features are similar to those of other to-do list apps, but they have peculiarities. The statistics reports are very detailed, and you can measure your productivity. They serve as reminders for you to do better.
TickTick Mini Guide
There's not much to be said here because TickTick explains its workings by itself when you launch the app for the first time. However, the interface is similar to project management tools such as Asana and Trello.
There are three panels: a navigation panel on the left that shows the task lists and filters, a centre panel that shows the tasks and the right side panel with subtasks and additional details.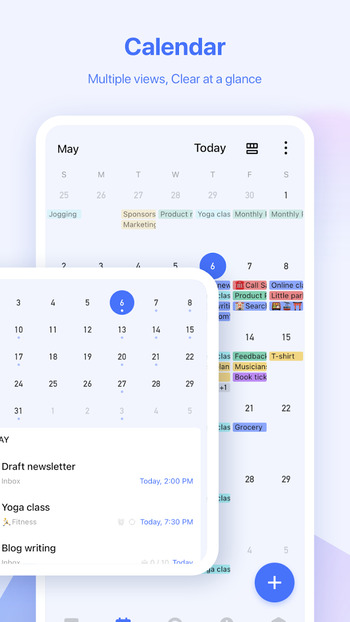 Conclusion
Although TickTick boasts of and has amazing features, the gap between the benefits of its free and paid plan is too wide. In addition, it does not make sense that the paid plan still has restrictions.
Also, the desktop and mobile experiences are not equal. For example, the iOS version has some functionalities left out of the macOS version. But, overall, TickTick is still a great app to help you get your life together and keep it that way. With more updates and corrections, it will remain one of the top task management apps.


Join Telegram Group
Download TickTick APK to get a handle on your duties, responsibilities and tasks. This app makes getting your life organized and less chaotic such an easy thing to do!