Download Grammarly APK and write in English confidently on any platform. With Grammarly, you can be sure to write error-free, just like a pro, any time and any day.
About Grammarly
Grammarly is one of the most popular apps for proofreading, editing and checking written documents. The app was released on the 1st of July 2009 by Grammarly Inc., a company based in San Francisco. It is an advanced writing assistant greatly employed by the majority of writers.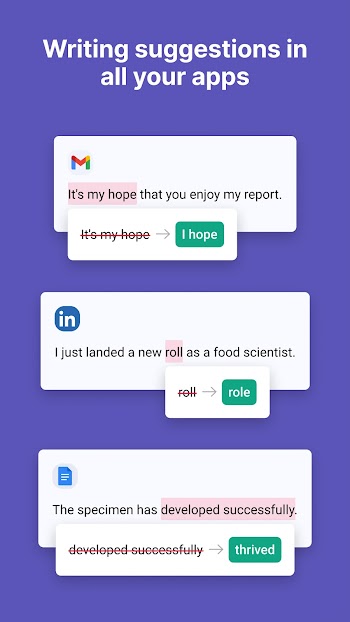 The app is very versatile and works on all devices. It can be effectively used on Androids, iOS devices, laptops and desktops. The app has many extensions and modifications that best suit your device of choice for ease and better accessibility. They include:
The Grammarly Keyboard App
The Keyboard app is intended for Android and iOS devices to enable writers to fix common errors and typos that may be made while working on their phones. It can also help to scan and fix writing while using social media apps, writing emails or composing texts.
The Grammarly Desktop App
This is available for desktop users using either Windows or Mac Operating Systems. They are quite useful when writing word documents on a desktop.
Grammarly Browser Plug-Ins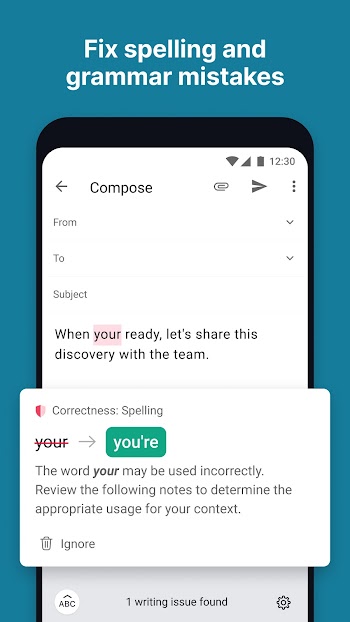 These are extensions for web browsers like Chrome, Safari and the like. The plug-in can be linked to the web browsers and help check written work, texts and documents connected to these browsers.
Grammarly for Microsoft Office
There is also a special plug-in for Microsoft Office so that Grammarly can access written work across Microsoft Word and Outlook apps.
Features of the Grammarly App
Grammarly provides a free version, so it's okay for new users to try the free version before upgrading to Grammarly Premium. Although the free version has many great qualities, upgrading to the premium version is advisable to get the most out of the app. Both free and premium versions contain many unique features that provide an all-around writing perfection. These include:
- Grammar Check: Helps to identify mistakes with word structuring, tenses and other common and uncommon grammar errors.
- Spell Check: Grammarly is also very efficient when checking for spelling errors. It suggests words quickly to aid typing. There is also an option for adding words to the provided dictionary on Grammarly.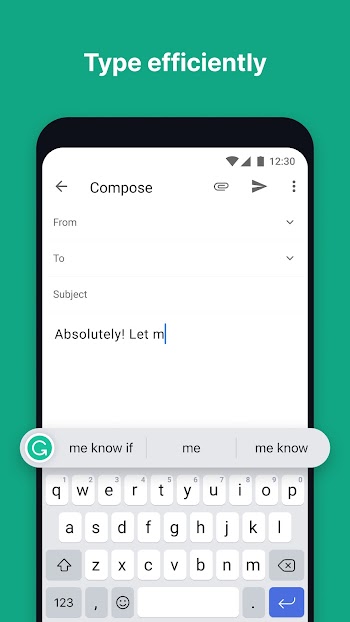 - Punctuation Check: Grammarly fixes punctuation errors by suggesting punctuations in places where they are absent and also fixing or removing misplaced or unnecessary punctuation marks.
- Sentence Clarity: Grammarly also helps to improve the readability and clarity of sentences by fishing out sentences that may be cumbersome or heavily worded and suggesting clearer alternatives.
The above features are available on both the premium and free versions; however, some are exclusive to the premium version. They include:
- Plagiarism Check: Grammarly offers a plagiarism scan over written works, compares this work to millions of other written pieces on the web, and detects content that indicates plagiarism. It is a very useful tool as it helps writers to avoid citing work without making the proper references and also helps them identify citations they may have made without necessarily recollecting the original writer. It is also useful for checking student essays and work received from other writers before use.
- Adjust tone: Grammarly helps to strike the right tone in writing, depending on the type of work and the intended audience.
- Choose Style: This feature is mainly appreciated by business writers and can help to set the writing style based on the style guide already selected for such business.
Why Choose Grammarly?
Grammarly remains the go-to app for all writing assistance despite the other proofreading apps that exist because of its unique features. Other similar apps do not combine Grammarly's functionality into one but possess some of its features. Compared to its competitors, Grammarly shows to be faster, quicker and more meticulous in detecting grammar errors that other apps frequently miss.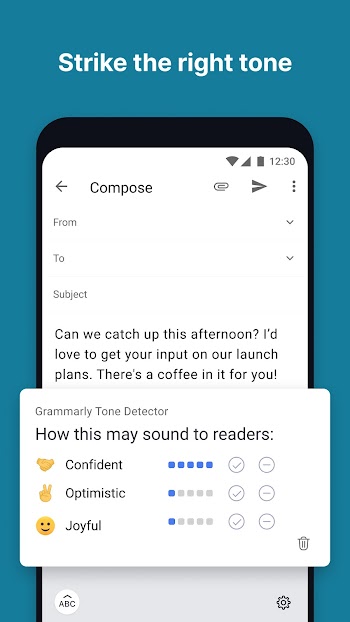 It employs very effective Artificial Intelligence. The app not only indicates errors but also offers explanations for these corrections, so the user can learn and improve their writing skills.
Grammarly also offers a free trial version that other grammar-checking apps do not provide. The free version of Grammarly is also quite useful and just as efficient in carrying out its tasks.
Grammarly can be used on any device and in any form, as long as there is an internet connection. In addition, the app has numerous modifications and plug-ins, making it easily accessible and available any day, any time, and anywhere.
Cons of Using Grammarly
- Requires internet connection to function
- Payment needs to be made to access the premium version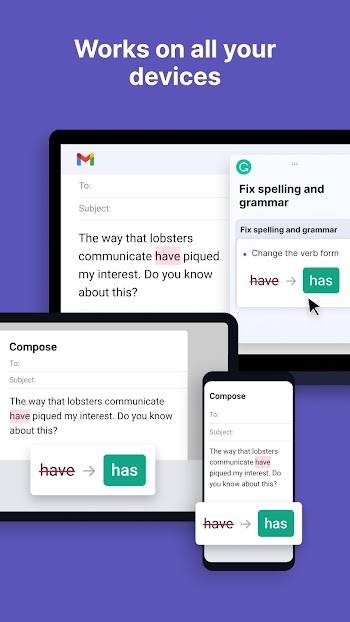 - May sometimes make irrelevant suggestions
- Only has provision for the English Language
Conclusion
Grammarly is a must-have app for all writers (freelance, content or copywriters), bloggers, students, journalistic and even average phone users to correct and perfect all written English pieces. With Grammarly, you can confidently write anywhere and anytime without worrying about incorrect grammar, punctuation and the like. Grammarly has aided and will continue to aid millions of writers worldwide in business and casual settings.