Download Urban City Stories APK and start a new life in a new city. The game has lots of places to discover and interesting people to meet. There are also many activities to try out!
Everything to Know about Urban City Stories
Urban City Stories is a casual game by SUBARA. It takes you on a journey of exploring a new city and starting a new life. The game's gist is breaking your routine and improving your life's quality.
The game features well-detailed cities, interesting characters, and lots of locations. You'll get to know the city by completing various tasks and finishing quests.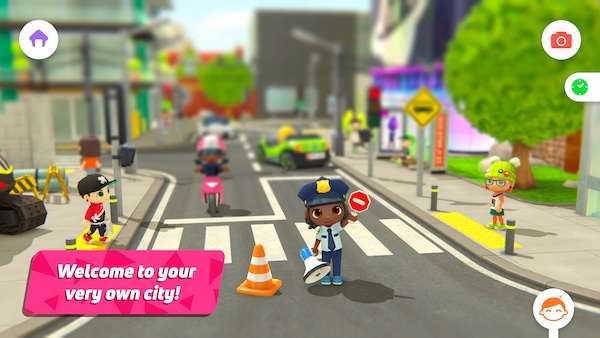 The overall gameplay is casual and easy to pick up. However, there's still enough depth to keep you engaged for a long time. There are many things to do in the game, and you can play at your own pace.
If you're looking for a game to help you relax and wind down, or if you want something to keep you occupied during your commute, Urban City Stories is worth checking out! It works super well with Android 5.0 and above devices.
Welcome to a Bubbling City - Explore and Discover!
This game is set in a city that's just waiting to be explored! There are so many places to see and things to do. You can start by visiting iconic landmarks, or you can just wander around and see what you can find.
That's not all though! You can also meet new people and make friends. There are all sorts of interesting characters to meet, and you never know what might happen. You could even find a new career!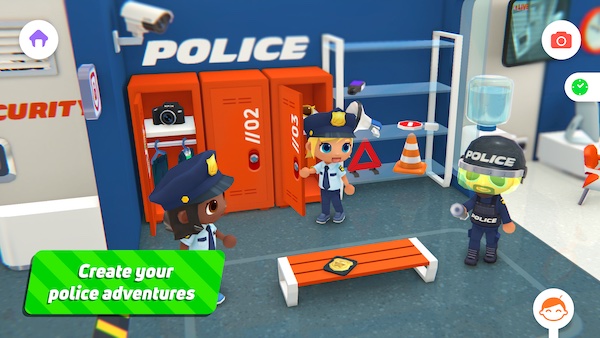 There are also lots of activities to try out. You can go shopping, visit the spa, or just walk in the park. There's always something to do, and you can tailor your experience to be exactly what you want it to be.
What to Do in Urban City Stories Game
This game has no limitations. You can do whatever you want, whenever you want. There are no rules to follow, and no goals to reach. You can just play and have fun!
You can start by settling in and decorating your house. Once it is lively, you can invite buddies for hangouts. There are many activities to do with friends, such as watching movies, playing games, and going to the beach.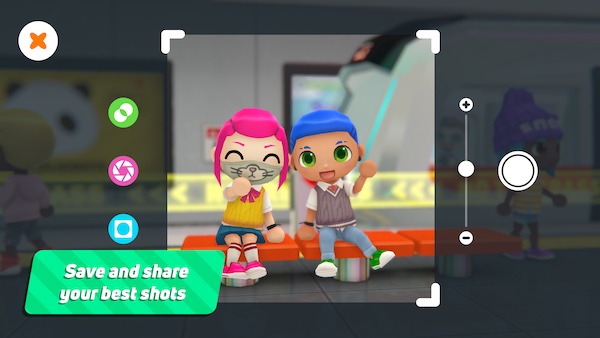 You will also meet new neighbors that you can get to know. You never know, you might make some long-lasting relationships! In addition, there are many places to visit and things to do in the city.
You can explore different neighborhoods, try out new restaurants, or just go for a walk and take in the sights. There is always something new to discover!
Switch Your Career!
In this game, you can choose to switch your career whenever you want! There is a huge range of options available, so you can always find something that interests you. You can be:
A Banker. Explore the world of high finance and make some big bucks! You will be in charge of handling large sums of money and making important financial decisions.
Trader. You can operate a supermarket, a clothing store, or a pet store! It's up to you to manage your business and make it a success.
A Lawyer. Use your sharp mind to solve complex legal problems. You will need to be quick on your feet and have a keen understanding of the law.
A Doctor. Help people in need and save lives! You will need to have a steady hand and nerves of steel.
Police Chief. Keep the city safe from crime! You will need to be brave and have a strong sense of justice.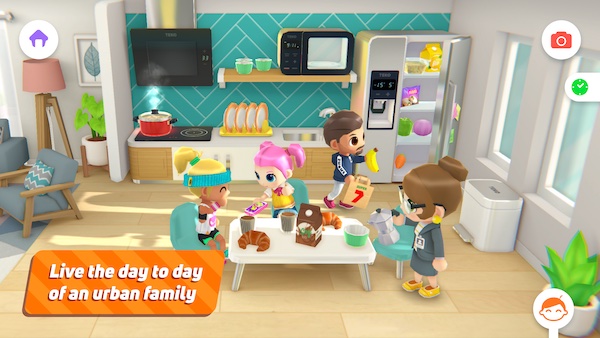 Even better, you can participate in a wide variety of events. You can go to the carnival, enter a cooking competition, or help out with a charity event. There is always something happening in the city, and you can be a part of it!
Unique Features of Urban City Stories
Customize Your Character. You will have access to stylish clothes, hair, and makeup. You can give your character special looks. Ensure they reflect your unique personality.
A Functional Camera Feature. This game allows you to capture special moments with your friends. Once you buy the best of items, you can use this feature to boast about it to your friends and family!
Freestyle Gameplay. This game does not pressure you to accomplish anything. You can do whatever you want, whenever you want! This way, you can set your rules, and play at your own pace.
Lots of Bubbly Locations. This game is set in an expansive city with many different places to explore. Each area has its unique feel, and you can visit them all at your leisure! You will find yourself in metro stations, supermarkets, fashion stores, banks, apartments, and banks!
30+ Characters to Interact. You will never feel alone in this game! There are over 30 different characters that you can interact with. Each one has its unique personality, and you can form bonds with them.
Lots of Customization Options. You can choose your personalized gaming technique. You can pick your career, set your own goals, and decorate your house however you want! You can also modify your character to look however you want.
Unlock More Features
While the free version of this game is already packed with content, you can choose to unlock even more features. The basic version only has city streets, 10 characters, and 2 indoor locations.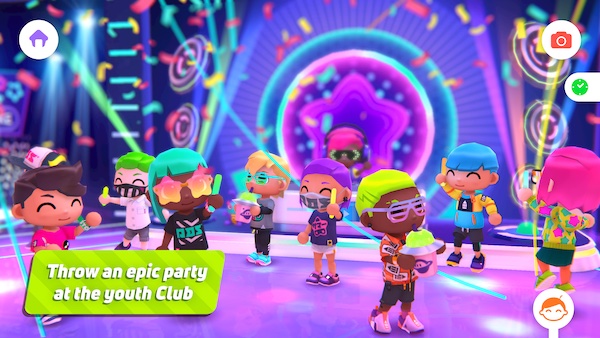 However, you can use in-app purchases ($4.49 per item) to unlock the whole city. You can explore different neighborhoods and discover new places.
Conclusion
Urban City Stories is a great game that gives you freedom and flexibility to explore. You can choose your career, set your goals, and interact with many different characters. The game also has a camera mode that you can use to capture special moments.