Download Labo Tank APK latest version for child-focused gameplay with lots of creativity. This is a chance to use your Android device to build the ultimate military vehicle.
What Is Labo Tank APK
Labo Tank is a building game by Labo Lado Co Ltd, a game software company specializing in creating games that pique kids' curiosity. This game aims to stimulate children's imagination by giving them a variety of tasking activities to participate in. These activities can range from tank building to racing and driving.
Labo Tank APK is a sandbox game with features that let you build brick tanks and other vehicles by putting pieces of a puzzle together. The puzzles are usually part of a selection of classical templates. Mixing up tank parts and brick styles can also create new tank designs.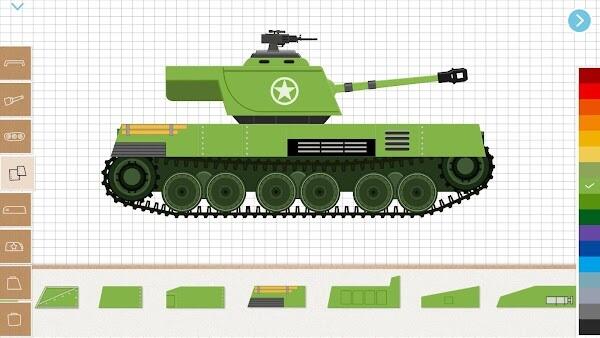 After building the tank, you can use it to play games that involve fighting monsters and protecting a town. The building part of this game starts with simple materials and products. However, you eventually grow to make advanced machinery as you learn the ropes of the game. The primary audience of Labo Tank APK is children, but adults can play too.
Because it targets children, the controls are very easy to navigate. The graphics are also minimalistic, with a touch of realism. The game helps to develop your problem-solving and critical-thinking skills, as you'll need these to get through your missions successfully. Try out this game if you love sandbox games and don't mind the military theme.
Labo Tank APK Gameplay
Labo Tank APK was designed to give you a special virtual sandbox experience. It gives you the creative freedom to make tanks of different types. Have you ever imagined the perfect military vehicle? This is your opportunity to bring that idea to life. With the customizations available here, you can design and build all day until you achieve what you want.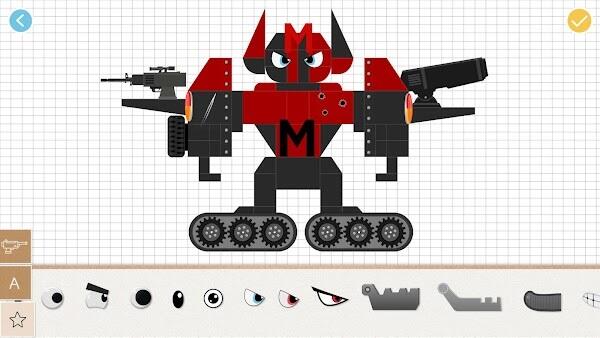 Labo Tank APK somehow integrated missions and challenges into the creative gameplay. You get to go into battle with the vehicles you create. This means you're seeing just how well they work in real situations. Of course, you'll need hood strategies to help you develop the tanks and win your battles.
Regular upgrades ensure you never run out of new missions to play or new materials to build with. This game also offers driving and racing rounds to see your tank on different terrains. Of course, you'll have to race other players in their tanks, too, to test the strength and speed of your vehicle.
This racing addition to the game provides more thrill and excitement. It also requires more hand-to-eye coordination than the building part since you'll be doing more moving around here. You must also avoid falling off cliffs, colliding with obstacles, and crashing into other tanks. You can lose the race if you do any of these.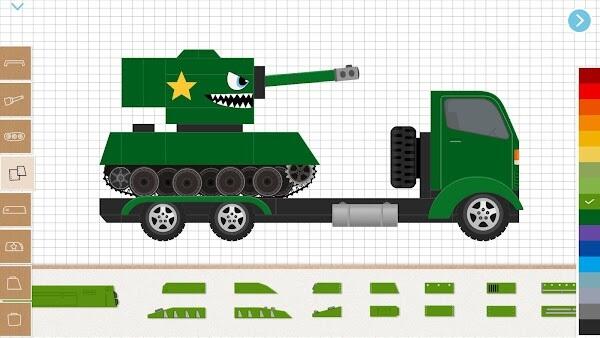 Labo Tank APK lets you customize your vehicles to your taste. Even after building them, you can still add upgrades to make them better. This improves the performance of your tanks and gives you more creative freedom since it offers some form of continuous design ability. You can keep adding new parts and features to your tanks.
You can change colours, add decals, switch wheels, and adjust other appearance parts. The vehicles you can create in Labo Tank APK also have quite a range. You can make military trucks, tanks, cars, and modern weaponry. All you have to do is find a way to turn your imagination into something solid and movable.
The Unique Features Of Labo Tank APK
Game features are designed to ensure you have a good time while you play. Labo Tank APK's team of features includes: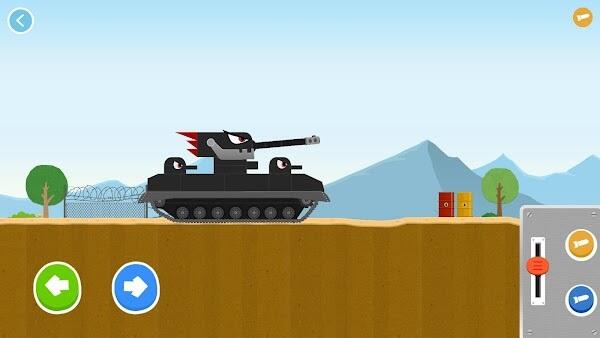 Classical Templates: Labo Tank APK has over 50 tank templates for you to choose from. These templates will be useful on days you don't know what to design. The collection includes classic American tanks and German military vehicles. You don't have to restrict your design to what is in the template. You can just use them as reference points for your creation.
Game Modes: The game has two design modes: free and template modes. The former allows you to design your tank from scratch, giving you more freedom to choose what goes into creating your vehicle. The latter, on the other hand, is more of a guide. The idea in the template guides you toward creating your tank without too much stress. It provides you with pre-existing templates. Unfortunately, most of them are locked and require you to purchase them for at least $3.99.
Brick Styles: Labo Tank APK offers different brick styles and colours. This feature lets you customize more to build a tank that looks stands out from the others.
Mini Games: The mini-games make your gameplay rich, fresh, and exciting. You defeat monsters, defend towns, and race in your tank.
Vehicle Parts: The game offers diverse parts such as wheels, gun barrels, missiles, and even wings. This feature ensures that your vehicle has the right parts for battles and other mini-games.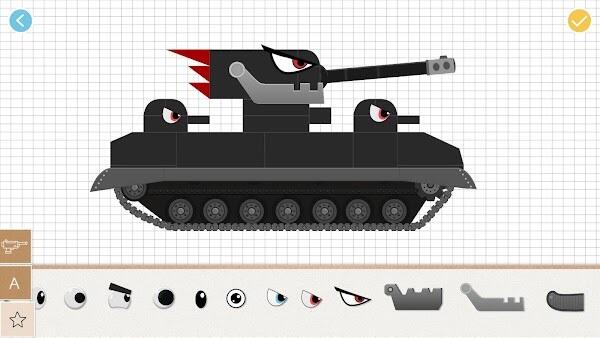 Share Feature: In Labo Tank APK, you can share your creations with other players. You can show off what you've made and see what your friends create.
Despite the minimal designs, Labo Tank APK offers you amazing features that are also child-friendly. So it's great for parents who need distractions for their kids. This one even has an added benefit, and it will help your kids learn how to build things and develop working strategies.
Conclusion
In summary, Labo Tank APK is a tank-building game where customization features and varied gaming combine to give you a good time. From the unique templates to creation sharing and colourful bricks, you're offered several ways to enrich your gameplay and socialize with other players.
In the version, all templates are unlocked, and you have more money, so what is your excuse? Also, no ads distract you from gaming or clutter your screen. So get started, or get your kids started on this free game. Don't miss out on the excitement!