Download Little Panda Policeman APK to enjoy the simulation game to answer calls for help, assist the lost kids, search for the lost items, and maintain order.
Little Panda Policeman
Download Little Panda Policeman, a free-to-install mobile game where players can experience the running of the police force. The game was developed by BabyBus and launched in May 2017. Lovers of simulation games are bound to enjoy the gameplay as it is fun and educative. The game has gotten good ratings from users, especially parents whose children want the exciting game video game. Little Panda Policeman can be obtained on Android and IOS stores at no cost.
Game Description
Little ones aspiring to be police officers to ensure traffic safety, protect and assist the public, and prevent crime will surely love the game. A police officer serves as a member of the Police Force and works in a Police Station. You can become a fantastic police officer and manage cases differently than an honest policeman in Panda Town.
The Little Panda Policeman game allows kids to role-play as police officers in a funny and adorable panda. Assisting citizens in the city when they are undergoing difficulties is the task of the panda police officer. You would be notified through your phone whenever the citizens require your assistance. Some issues they would encounter include being robbed, searching for lost items or children, or experiencing traffic jams.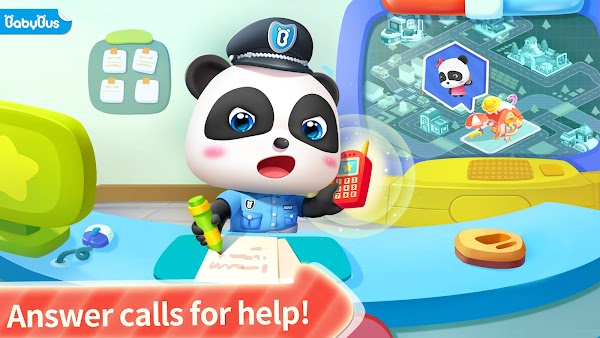 In the game, you would be needed to employ all your abilities; be swift and sharp if you desire to accomplish tasks in time. Kids playing the game will be given a reward badge whenever they complete missions. To prevent similar cases from recurring, you would be charged with the responsibility of educating the citizens.
Every mission comes with its perks, and the kids would be directed to play the role of suitable police officers. Every individual will be assigned specific jobs and positions to take on. You could be the security personnel, special agents, criminal police, or traffic police. Join hands to build a beautiful city and assist people in time of need.
Features of Little Panda Policeman
Check out the features of Little Panda Policeman:
Attractive Gameplay
Little Panda Policeman is a straightforward game with exciting perks for kids. The character was designed with a cartoon style to be adorable and funny; the best part, they look so authentic. Kids will be offered equipment such as unique automobiles, whistles, handcuffs, and uniforms. Every officer will undergo professional training to develop their analyzing and critical skills, conquering criminal skills, and reasoning skills. All those skills can be employed to assist people in need and fight off bad guys.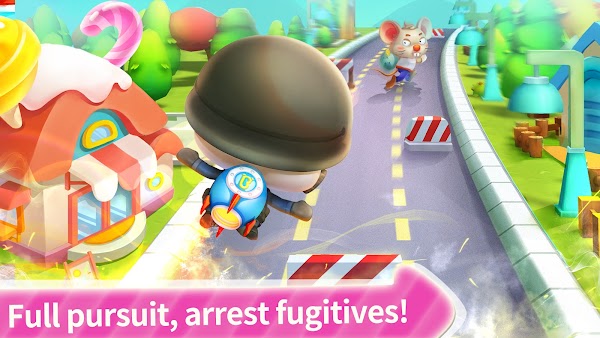 The game comes with 3D graphics packed with bright and incredible colors. Those colors have been toned down to a perfect level, so you do not have to worry about the kids' eyesight. The game sounds are unique and lively for children to enjoy; they would enjoy sounds from the police vehicles and whistling.
Educative and Fun
Little Panda Policeman is perfect for children's development as it is educational and fun. Children will learn good morals, how to be good individuals, and assist those in need when they play the role of a good police officer.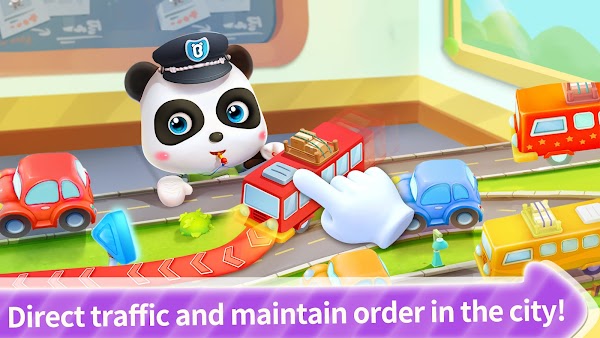 Children are bound to develop excellent skills to observe and explore their surroundings and employ logical thinking when they carry out tasks. They will also learn valuable lessons whenever they participate in missions and complete them. These perks help groom kids, create awareness around them, and improve them.
Tips and Lessons
Here are some practical lessons and educational tips for you to learn:
Whenever you find yourself in danger, protection should come first.
When you are lost or face bad guys, seek assistance from the police force.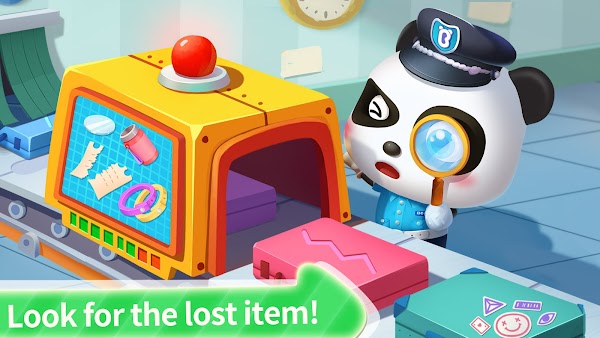 Take note of traffic regulations when crossing the road.
Show love to pets and be attentive to properties.
Memorize emergency numbers, and do not fail to call when you are in need.
Play With Your Kids
Little Panda Policeman is a videogame for young children, and this is a crucial period that could impact how observant a person is of their surroundings. To educate the kids implicitly, parents could play the Little Panda Policeman with their kids. You may impart significant goodness and humanity to your kids with practical education and constructive acts. Further, it supports the increasing bond between parents and kids.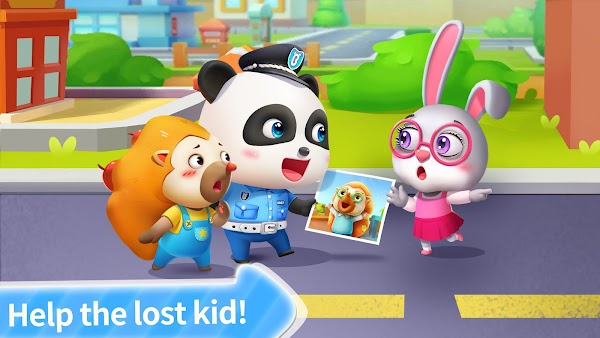 Kids today are introduced to the digital world too early. Consequently, it is simple to integrate harmful material Online into kids' pessimism. Events like terror, brutality, and bloodshed will significantly impact kids. Online gaming with your kids can help you limit the items that get close to them. As a result, it will teach kids how to lead a good, balanced living.
Final Thoughts
Little Panda Policeman game download is a straightforward videogame that will provide enjoyable downtime. Additionally, it aids parents in guiding their kids toward becoming morally upright and beneficial members of communities. The videogame has gotten excellent reviews and high marks from parents after its launch. The Little Panda Policeman is available for numerous downloads on the Android operating system.


Join Telegram Group
Download Little Panda Policeman APK to enjoy the simulation game to answer calls for help, assist the lost kids, search for the lost items, and maintain order.