Download Zen Match APK and sharpen your mind with fun puzzles! With ten minutes daily, you can master this mahjong-inspired game and clear the board.
Introduction to Zen Match
Zen Match is a fun and engaging match-3 game that prepares you for challenges and your daily life. The tile-matched mahjong game will keep you relaxed every day, as it gives you a moment for your brain to calm down and will boost your skills. You can sharpen your mind with different tile matching levels, and they will gradually become more difficult as you play.
You have the chance to design your very own Zen room and relax while enjoying the background sceneries and creativity. The game is pretty addictive, too, as it will remind you of a game of mahjong. The main aim is to match three tiles and clear the board. It is offered by Good Job Games and was first released on the 18th of November, 2020.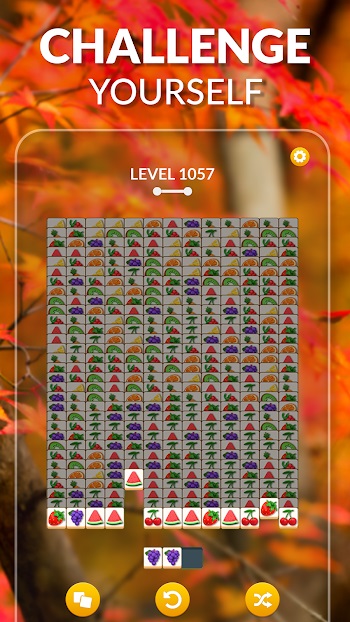 Zen Match is ideal if you enjoy playing puzzles or mahjong or you want to give yourself ten minutes each day to relax. You can care for your house plant and become a master at mahjong. There are different daily challenges that you can look out for, too, that will challenge your skills.
Zen Match is a unique, next-generation mahjong game that will keep you engaged and addicted to the gameplay. You can reach some of the most challenging levels and do your best to become a master at mahjong. There's never a dull moment.
Match-3 Puzzles
The Zen Match game will keep your mind awake, combining a Zen meditation space with the light and challenging gameplay that all players will enjoy. Your mind will be completely focused and moderately challenged. It's the kind of leisurely challenge that does not cause frustration but will keep you on your toes. It's a fun exercise for your brain health and is suitable for your body and mind after a long work day.
The match-3 puzzles are just a simple part of the game. The game is much more than just completing puzzles. As you progress through the levels and the game becomes more complex, you will collect different picture frames, wood colors, doors, room collections, tiles, doors, and wall backdrops. All of this takes you to another challenge: design your Zen space as you play the puzzles.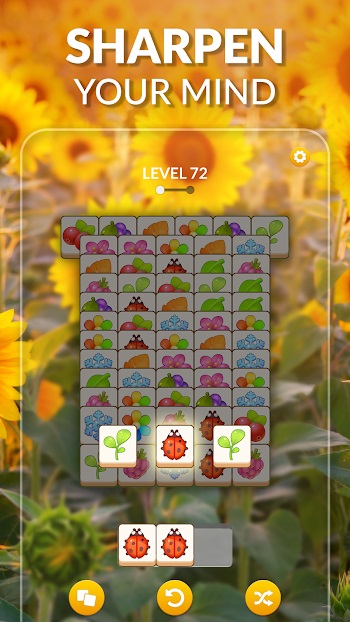 As you take care of the interior design, your senses will be awakened, and you can enjoy a lot of positive energy. It is also ideal for those who like aesthetics and designs. Relax your mind and release your soul as the color of your room changes while manually replacing all the parts of your Zen space. You will be eager to keep redesigning your beautiful small room while playing puzzles.
Whether you want a minimalist design or a fancy and loud room, there's something for everyone looking to relax.
Attractive Design and Relaxing Music
As the name implies, Zen Match is designed in a relaxing and meditative way that keeps you calm and engaged. You can see the gorgeous backdrop that will remind you of the falling leaves in autumn, or it might be the flowing streams on the mountainside. There's a scenery for you, from the rice fields to the pink sunset. You can pick whichever you want, which will be the background to your match-3 puzzles.
While enjoying the gameplay and scenery, Zen Match also has soft melodious music playing from beginning to end. You can also hear the sound of water flowing, the soothing wind, and other meditative soundtracks that will take away the fatigue from the day.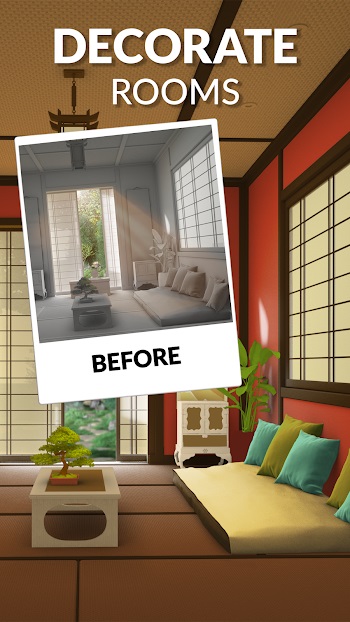 As you change the background image, the game will also adjust the color blocks, which will change automatically. For example, with the backdrop of autumn leaves, the blocks you need to match together will have the shape of yellow leaves and cute round pumpkins that remind you of autumn.
But for the spring background, you will have to match blocks of colorful flowers. Since the game's main aim is to match similar blocks together, you will feel relaxed when you have different images and flowers that match the theme.
Zen Match Game Features
You can access hundreds of unique and special puzzles on Zen Match daily. You can challenge yourself as the levels become more complex, and the daily games will allow you to discover endless possibilities. Here are some fun features to enjoy as you play Zen Match.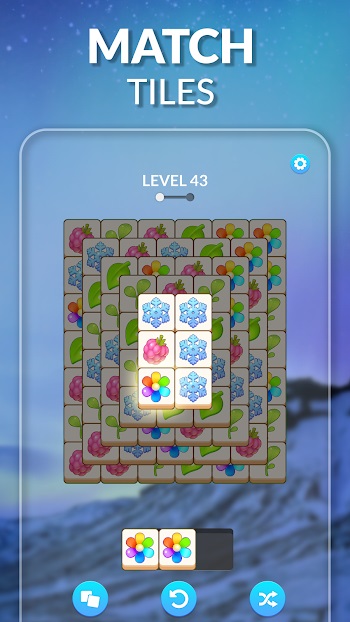 The game's main feature is to match three tiles that look the same. You can challenge yourself with thousands of fun mahjong puzzles. Although the puzzles start straightforward, they become even more complicated and will challenge you more and more.
Relax and have fun as you play the mahjong games. The games are simply for entertainment and will keep your brain relaxed. You can take your time to clear the puzzles without getting frustrated.
Enjoy a calm experience as you match the mahjong puzzles. The game keeps you steady and is also pretty addictive from beginning to end.
Create your own Zen space and design. As you advance in the game, you get access to different furniture and interior design pieces that allow you to customize your space. It's a fun part of the game that will keep you active ad help you find your balance.
Care for your house plant. To do so, Zen Match gives you different puzzles every day. If you can complete the daily challenge, you will be able to take care of your house plant.
Customize your gaming experience too. The Zen Match game allows you to change your scenery, which will also change the design of the tiles that you have while playing. Enjoy the beautiful music as you play.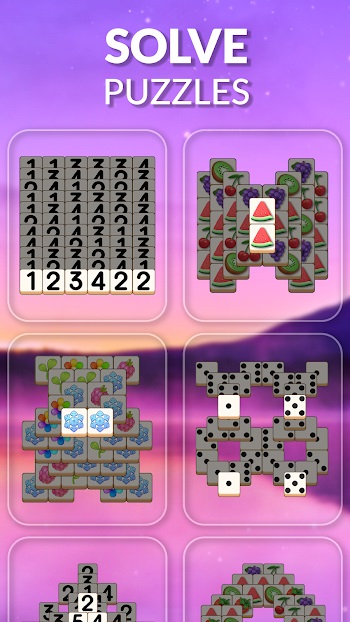 Conclusion
Zen Match is a fun and engaging game that will keep you relaxed and offers a lot of fun. The game involves a simple puzzle matching three tiles but has other fun features like designing your room and changing the scenery. Make unique selections of rooms, backgrounds, and Zen tiles.