Download Slug it Out 2 APK to get more out of the Slugterra series. Play with more slugs, improved graphics and more challenging puzzles and enemies.
Introducing Slugterra: Slug it Out 2
If you've ever played the first version of Slug It Out, you'll expect the second version to be much different. And yes, this version is different, with more slugs to deal with but still in the same gameplay. The game is a puzzle series where players will play with Eli Shane and other characters. The main game objective is ti defeat all your opponents with the various slugs available.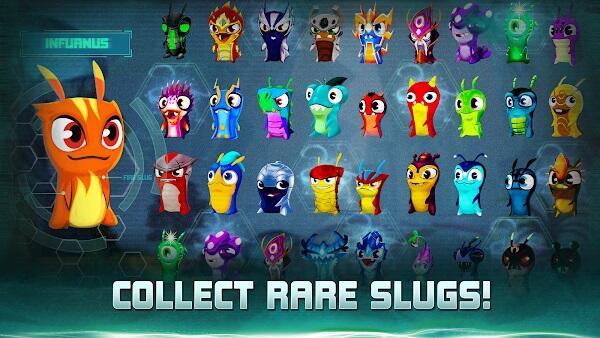 You'll be experiencing similarities in game combats as in the first version. So, you have a simple mission; match up elements on the main screen and be rewarded for it. The minimum number of pieces you must match to get a win is 3. So you'll gain rewards every time you match 3 or more elements on the screen.
The game adds a unique variety of the game with this feature. As soon as you gather enough resources from your games, you'll be able to change some of the game features, such as the slugs and game environment. You can also unlock new slugs the more you play and manage to defeat enemies.
There are many slugs to choose from, each of which has distinct properties and unique skills. For example, the ice slug allows you to create an ice shield, while the fire slug creates waves of fire to destroy the enemy defence. In addition, there are numerous game levels and many enemies to defeat so that you won't run out of game options quickly.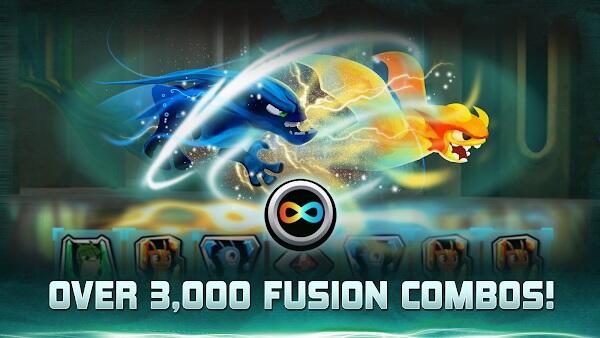 Just like the original version, it was developed by Epic Story Interactive. It's a puzzle game with millions of players worldwide. The game is available in over 45 languages and is free to play. There are over 10 million downloads for Slug It Out 2 on Playstore, and most of these players have left impressive reviews and a 4.5 rating for the game.
Gameplay: How to Play
Slugterra is similar to Candy Crush Saga but provides a better gameplay experience. The game looks like a regular role-playing or fast-paced action game at first sight, but when you start playing, you'll discover it's a puzzle game with all of its actions in the tiles and element movements. The unique approach means you must battle against enemies in each game; you'll be rewarded when you win battles.
For each battle you go to, you must arrange symbols with the same shapes and colours in a horizontal or vertical row. You'll receive bonus points if you manage to arrange three or more characters. The damage of your attack on enemies will be determined by the type of symbol you match.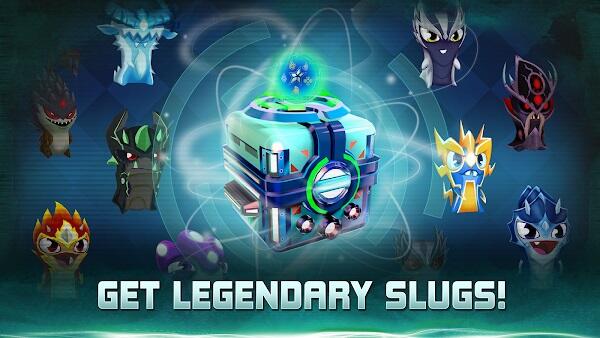 So it's crucial to keep track of what's on the board and his you can move them to your advantage. There are also health and defence symbols that help you neutralize enemy attacks. Finally, use the game boosters and aids to get through difficult situations if you have to.
Game Features
Even though this second version of Slugterra has a lot in common with the first version, it still has impressive graphics and excellent gameplay. Here are some of the features on Slug It Out 2:
Unique Gameplay
Slug It Out has a unique and commendable gameplay idea. The game adds variety to popular puzzle games, which is why it has been able to get so many online downloads. However, rather than face the puzzle board all the time and get bored with it, you can expect to see some extra efforts by the developers to make the game fun.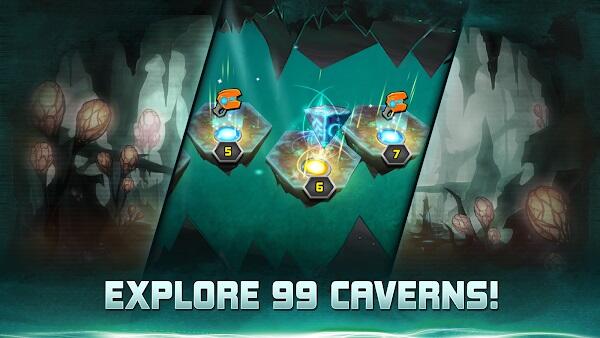 For example, when you play against enemies, you'll see a page where you have your troops against the enemies. However, there is no real battle going on, and the winner is the one who solves the most puzzles.
Beautiful Graphics
The game also has beautiful graphics, thanks to the developer's crafty and detailed designs. There are lots of colours in the game, and they determine the age. Even though it's not a fast-paced or action game, it still has design elements in these types of games. The boards are also well designed, with various animations added depending on what type of changes you want.
Slug System
There are various slugs in the game, as mentioned earlier. The gameplay revolves around these little creatures because it'll make your game more entertaining. The different slugs all have their abilities when you use them. For example, the special power helps strengthen your line of defence or improve your attacks. You can create an army of powerful slugs with up to 90 types. The slugs can be upgraded when you complete a level and receive bonuses. These slugs include Ghoul Elementals, Ghoul Slugs, Elementals, etc.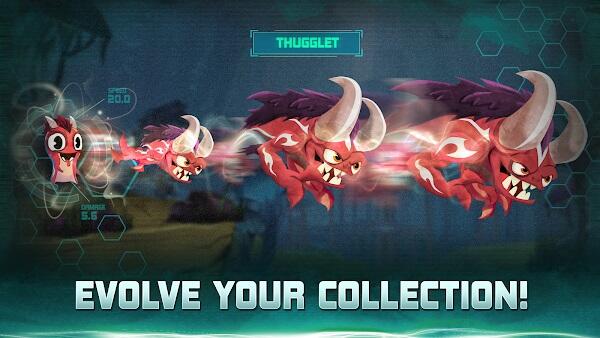 Game Modes
You can play on different game modes on Slug It Out 2. There is a regular Story Mode where you play against a series of enemies and progress till you meet the bosses. There is also an Epic Battle mode where you face more challenges and play against the most difficult enemies. The enemies here will probably have more health Power and defence line than you, so you have to launch twice as many attacks as you'd with a regular enemy.
Levels and Rewards
There are levels to the game. You'll have to change location and enemies when you play. You won't be able to move to the next enemy if you don't win against the current one. When you win conquests, it will get you more rewards and progress you up higher levels. Some of the most exciting rewards you can get on the game are the Evolution Stone which makes your slug exceptionally more potent than the regular slugs. You can also collect the mysterious gift boxes that contain fantastic items such as gold, rare slugs and power-ups.
Conclusion
Slugterra: Slug It Out 2 is one of the most entertaining and unique puzzle games you can play. The game has a simple ll pattern and uses its match-3 gameplay to create exceptional and exciting gameplay. The game also has impressive graphics, which is one of the things that has significantly improved compared to the previous version.


Join Telegram Group
Download Slug it Out 2 APK to get more out of the Slugterra series. Play with more slugs, improved graphics and more challenging puzzles and enemies.