Download Storyngton Hall APK and enjoy this fantastic home decorating game with match-3 puzzles that fulfill its goal of providing hours of entertainment.
About Storyngton Hall
Storyngton Hall is a puzzle game with a narrative theme, graphics, restoration, and decoration. This time around, players will find themselves assisting a 19th-century family that has just arrived at their new estate, which is in ruins.
The traditional match-3 games are arguably one of the most popular and simple-to-play types of entertainment on mobile. However, game developers frequently include several elements so that this game does not become uneventful and repetitive, making it more appealing while encouraging players to improve their match-3 abilities.
One of this game's attractions is that it divides its content into objectives, which you can always look up in a journal. This gives players a sense of achievement when a task is completed. This also helps you always know your next mission and how many puzzles you must solve to complete it.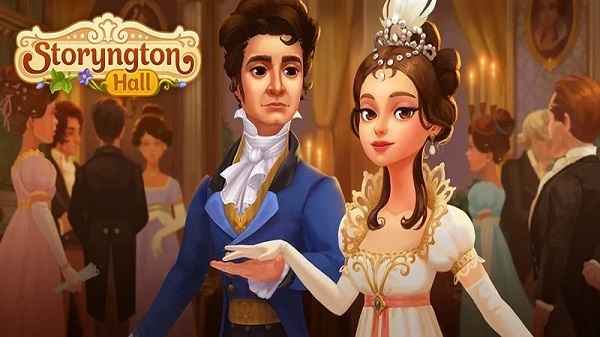 Every level in this game will give a different difficulty and require the necessary number of steps to finish, which is another distinctive feature of the levels. Additionally, these activities will inform you of the items you need to complete additional chores, such as cleaning, searching, sorting, buying, and remodeling.
Storyngton Hall is also available for everyone. However, this online game has in-app payments allowing players access to certain fantastic features. BIT.GAMES developed this Match-3 game. Since there are more than 40 different languages to select, the game is available in many languages.
The content is suitable for anyone above 12, and it's accessible on Android and iOS. This game also has over 5 million online downloads with an impressive rating of 4.4 from over eighty thousand users that reviewed it.
Explore Storyngton Hall
This game takes players back to England during the Victorian era when beautiful women wore dresses of indescribable elegance, and all men were gentle. Follow this family as they relocate to a Regency-era mansion in serious need of repair. Pass the match-3 levels and assist the family in renovating, decorating, and designing their dream home and gardens. Mrs. Green aspires to be the talk of the town, throwing the most exquisite parties and assisting her daughter, Jane, in finding true love.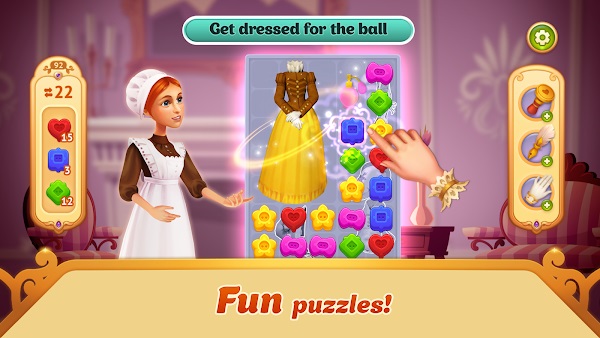 Jane desires to focus on her romance novels and meet the man of her dreams. Mr. Green would like to rest. Help the family realize their ambitions by creating and landscaping a magnificent family residence and beautiful gardens fit for a king. However, take caution for Lady Wroth, the evil witch who uses her cunning plans to wreak havoc on the Greens at every opportunity.
This game offers novelty in addition to fun. Due to the royalty-inspired clothes and shaping, You will be able to see how this game's genre delicately blends with a wonderful, fairy-tale setting. Every turn in the game makes perfect sense, carries a distinct narrative, and introduces many fresh faces.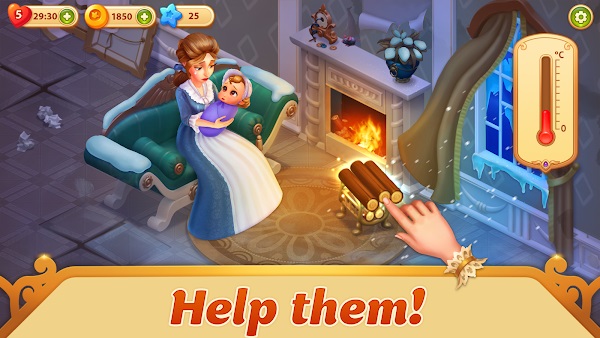 Game features
Compared to other Match-3 games, This game has some incredible tricks, reflecting its features. The most amazing aspects of this game are described in the following sections:
Take Control Of Your Interior Design Ability
The dilapidated castle in this game was built decades ago and was designed for the old kings. However, because the castle was built in the regency period, it has been damaged, and now you have to repair it. Players will play with their design skills to restore the castle to its former glory by beautifying the garden and enhancing the castle's beauty.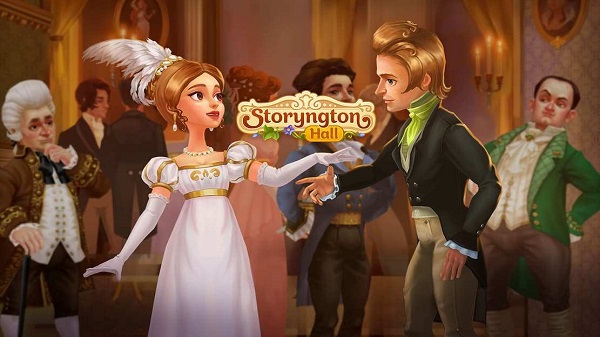 Host lavish balls
In this fantastic game, you will also have to assist the main character in cleaning the castle's ballroom and other premises. You will participate in the arrangement by picking beautiful outfits for your character. This feature will get you immersed in this fantastic game.
Amazing Graphics
Storyngton Hall's graphics are explicit and very natural. This game's 3D scene is not overly complicated or risky, but it is well processed, and the colors are reasonable, creating a natural feeling.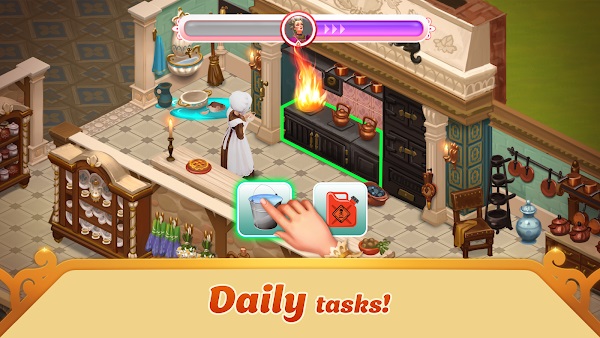 Every character is unique in appearance, movement, demeanor, and attire. It seems as though you see these characters live. It is difficult to accomplish this in a scenario as lovely as a fairy tale. Every character moves naturally and rhythmically between every event. You can sit and play for a long time without becoming tired or bored. Thanks to a fluid display, players may progress through the game without lags.
Gameplay
Storyngton Hall's gameplay is not complex, and it is very appealing. To carry out any work, players must complete match-3 puzzle levels to access the necessary items and complete the quests. In this game, there are various items to collect, such as stars, hearts, golden keys, and many more; these items are in different colors and designs.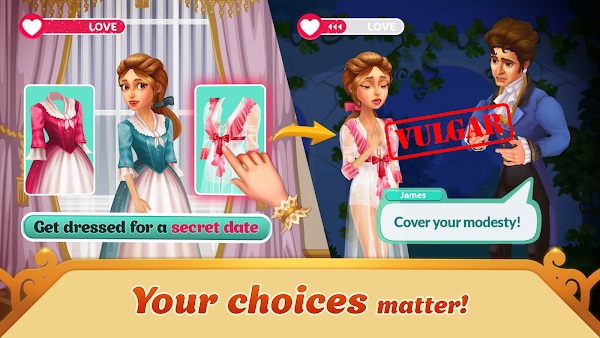 Players must arrange three items of the same design and color into a vertical or a horizontal row. These require observation, logic, and thinking. You can use other tools to get help with suggestions to finish the job faster. ]the difficulty of each level is determined by the type of work you are about to do.
Compatibility
Storyngton Hall is a game that works well on mobile devices. Both iOS and Android mobile devices support playing it. In addition, the game runs flawlessly on all mobile devices, thanks to the developers' ongoing efforts.
Privacy Policy
Storygnton Hall's Website makes it quite clear what its privacy practices are. The software ensures security protocols are in place to safeguard your data. For instance, your password protects the details of your profile. Likewise, your payment information is secure if you pay for in-app transactions. The privacy policy determines the information that is gathered, and how it is gathered and used. It also sets the legal basis for use, information about third parties, and how long it is retained.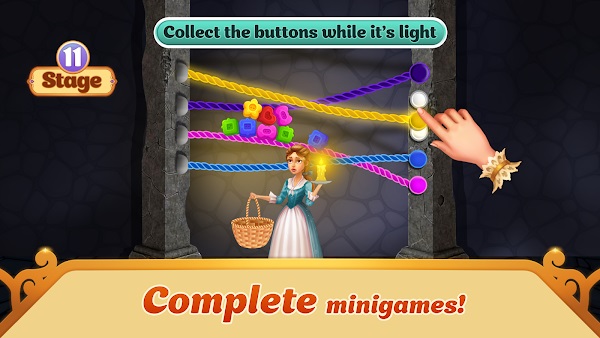 Final Thought
Storyngton Hall is an incredible match-3 game. This game allows you to play comfortably without pressure while enjoying a beautiful cartoon story and satisfies your desire to build and decorate.