Download and install Lily's Garden APK to be able to help Lily restore the growth of her aunt's garden. You must help Lily to complete this mission to gain her inheritance.
Description of Lily's Garden
Lily's Garden is a beautiful and fun puzzle simulation game. You enjoy a great moment of relaxation with mystery, puzzles, gardening, and decorating stories. Join this game immediately to participate in a couple of interesting daily tasks. Challenging but familiar match-3 puzzles will put your puzzle prowess to the test. At the end of each puzzle, you will gain attractive rewards to help Lily restore her garden and bring it back to its former glory. Also, you will see the appearance of several new characters before you level up, giving you new mysteries to discover. For example, this game could centre on the story of friendship, love, and more between Lily and her friendly neighbours. Your mission is to find out where these relationships head.
Suppose you are searching for a game that possesses an element of romance while manually taking care of a broad garden and finding a solution to exciting puzzles. In that case, Lily's Garden is a perfect game for you. The game is free to play, and everyone of all ages can play it. The game's purpose is for you to take good care of the garden filled with a poetic and romantic atmosphere while trying to find a solution to the tricky puzzles provided by the game.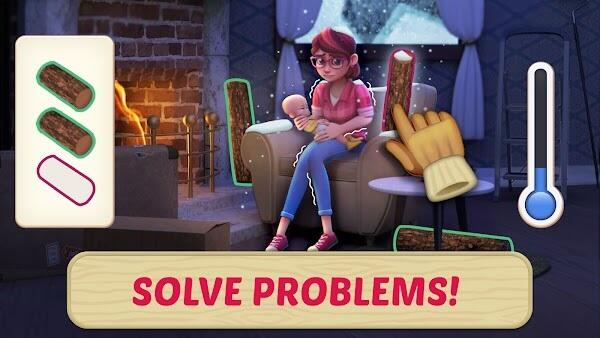 Match-3 games have become popular among gamers in recent times. This popularity may have begun with such games as Candy Crush Saga or Diamond Diaries Saga. However, from these new inspirations, developers have been more creative by including new gaming elements to draw in players. This game is evidence of that inspiration. This game has a nice story, and its gameplay occurs in a structured plot.
Relaxing and Friendly Gameplay
Considering the awesomeness of Lily's Garden, it is not a surprise that this game has gained over 50 million players from Google Play alone. Likewise, it is not a coincidence that it is rated as one of the most incredible puzzle games on mobile devices. Playing this game will immerse you in a different world of incredible fun and relaxing entertainment. Although the system of the mission is slightly dense, the game's rhythm is pretty gentle, which will give you a great moment of relaxation. All you need to do is click and swipe on the screen to begin playing. So it is easy to get to the game right from the beginning. In addition, it is designed with awesome graphics, providing an energetic experience space.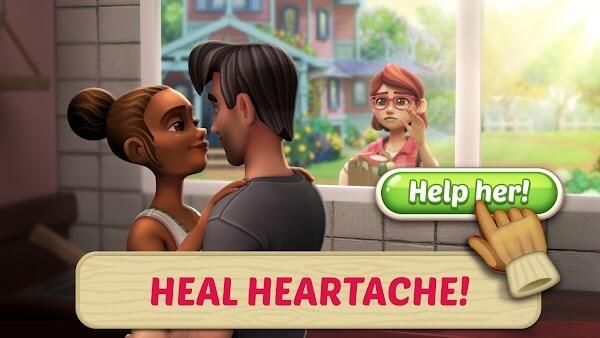 Improve the Garden with Lily
In this game, one of your missions is to assist Lily in renovating her aunt's garden and restoring it to its original beauty. While playing this game, you will encounter various puzzles that will make the game even more challenging. You may use the combination of flowers to find a solution to the riddles provided by the game. You and Lily can solve the puzzles together. You will even listen to Lily as she narrates a love story filled with romance but many problems.
Continue redecorating and cleaning the garden. Plant some more flowers to make the garden more beautiful, or you can redecorate the garden following the game patterns to make the garden as beautiful and splendid as ever. You will also have the chance to explore some mysterious locations. You will see hundreds of flowers with hundreds of varying colours that you can select from.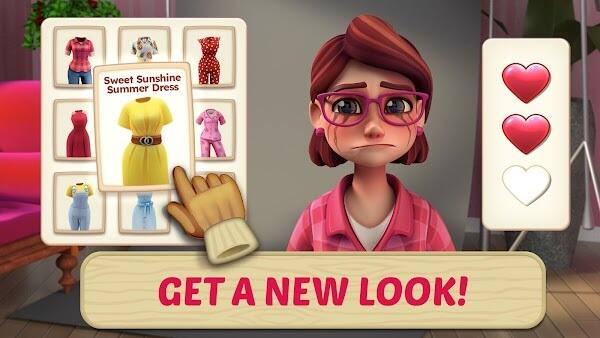 The Plot
Wirth villa maintenance, object linking, puzzle, and jigsaw, you will be fascinated with the gameplay of Lily's Garden and its story. Lily is a young girl who has been unlucky almost all her life. She encountered a series of emotional turmoil after she broke up with the love of her life. Her sadness was heightened when she lost her aunt, even though she inherited her mansion and a drab garden. However, her aunt had placed upon her a condition – she only had a month to spruce the place up. If not, the testament that gave her the claim to the mansion and garden will be invalidated. And because of this, you will have to assist Lily in achieving her goals.
Restore the Garden
Start joining her at the fiery garden and try to figure out how to make the garden as beautiful as it used to be. You can begin from the area outside the garden, then through the entrance into the garden, forward to the lobby, indoors, and so on. If you are confused about what to do, you only have to follow the instructions from the game.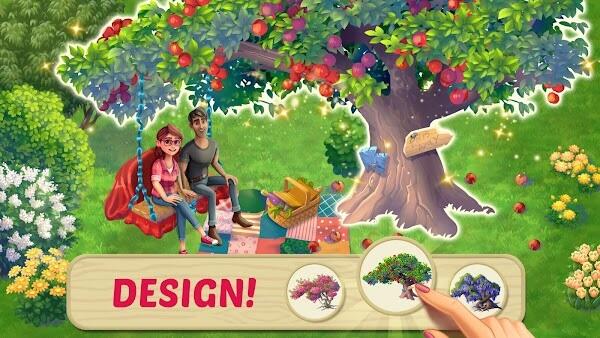 You will need the necessary bonuses and decorations if you intend to restore the garden's glory. To gain these bonuses and decorations, you will have to solve the puzzle offered by the game. Explore the colourful puzzle boards and put your talent to practice. All you need to do is swipe across your device's screen to match at least three similar items vertically or horizontally to make them score points and explode. However, pay close attention to the requirement at each level. Have good control of the game by mastering the requirements and solving the puzzles to increase the level of ranking. Winning will assist you in accumulating bonuses and unlocking dozens of beautiful decorations.
Rewards
Taking part in the game is not the only experience you will enjoy. You will get to know and meet other players, too. Every day, the game will offer new events offered by the second. In order to gain rewards in that event, you are required to participate in competitions involving many other players competing. Try to win the battle and return the prize to your love garden.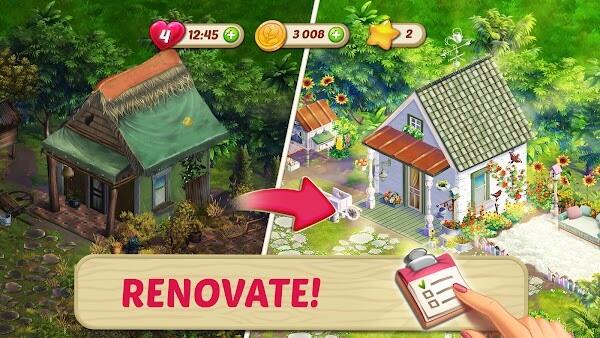 Lily's Garden will provide you with a feeling of romance, attraction, fun, and relaxation. Here, you can always find some new friends with which you share a similar passion.
Conclusion
Lily's story has become a romance novel, which is now a romance novel. Could the frank but clumsy neighbour known as Frank be the solution to Lilt's problems? Download this game and head in uninterrupted as you are a part of the seeds of love that blossoms in the garden.