Download Manor Cafe APK to play the role of a diligent cafe owner redecorating the interior. Enjoy the thrills of Match 3 and Repair games combined in Manor Cafe.
About Manor Cafe
Manor Cafe is a clicker game that lets players take up the responsibility of building a cafe and creating a thriving business. The game is similar to Idle Simulation Games in its gameplay and features. However, the approach here is different because the cafe owner needs to redecorate the existing place and turn it from the shabby-looking Cafe everyone passes by into a hot and well-developed one everyone wants to enter.
The more you decorate the Cafe, the more customers it attracts and the more revenue you generate to handle other essential tasks. So, the gameplay allows players to rebuild a business and reopen its doors to the public. You'll need various skills to be able to build the restaurant to your standard. The game has a unique feature that allows you to play minigames in exchange for rewards.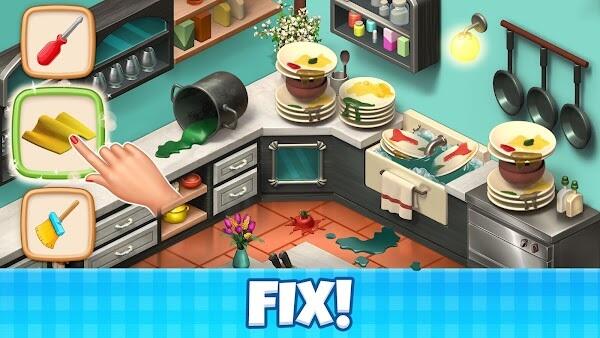 The game has excellent graphics quality reflected in the well-detailed cafe room. It is a simple but bright and vibrant design that first mirrors the look of a shabby restaurant and later develops into a big and beautiful place. The game also allows players to determine most interior designs, including the furniture color, staff, arrangements, etc. So, the whole Cafe looks how you design and want it to look, making the game worthy of your time.
GAMES developed the mobile game a few years ago and has gained much popularity. The game features some ideas from Days in van Meowogh, We Bare Bears and other similar games in its Casual category. The game app is also available in more than 46 languages worldwide, and the content is available for any age, which means kids of any age can play. There are over 10 million downloads on Playstore, with an excellent review of 4.3 for the app on the same platform.
How to Play
The game is relatively easy to play. Although it seems like a clicker game, Manor Cafe offers even more excellent gameplay. You won't have to sit around building the restaurant all day; there are many games to play and keep the fun going. Since it's a Match 3 game, you'll get to play some Candy Crush game style on Manor Cafe and prove your skills in matching symbols before you can build your restaurant.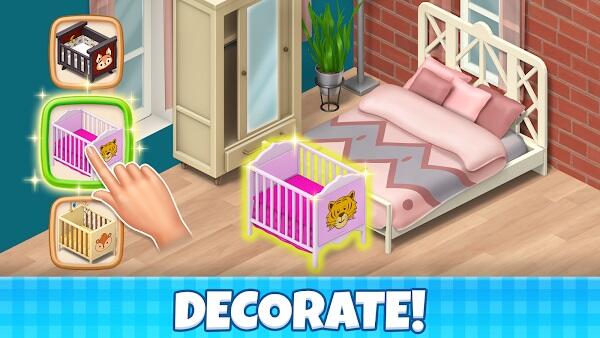 The game allows you to build the Cafe when you get stars, but you'll accumulate stars when you win the matching games. So once you change the furniture, beautify the Cafe, add a new set of furniture, create a new area, or do any other activity, you'll have to play a game whereby you match 3 symbols or more. Once you win, you'll be rewarded with stars to customize your restaurant. Hence, the look of your restaurant reflects how well you play the game.
Game Features
Manor Cafe is an impressive game with exciting features. The game allows you to make the most of your game experience and explore two-way gameplay. Check out the features below: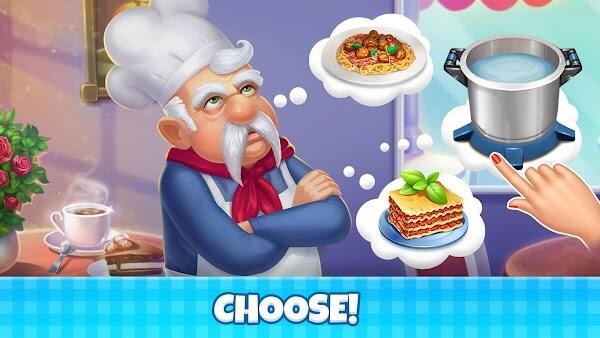 Graphics
Many game elements are added to Manor Cafe, each demanding an expressive visual. Thanks to the excellent job by the designers, the game offers a visually pleasing environment you can play and develop. Since there are two games, the visuals in the match 3 games are colorful and bright enough to create an enjoyable game whereby players can easily recognize each available symbol.
Likewise, the Cafe is also well designed with various elements you'd expect in a real cafe and many spaces to grow and develop. Thanks to the graphics, you can decorate and design the Cafe however you like to create a beautiful interior decor for customers.
Gameplay
There is a complicated approach to the gameplay here. Your sole aim is to create a beautiful Manor Cafe that customers find pleasing and worth patronizing. But to do this, you must master the game style if you match 3 games. Hence, you must understand how to match symbols in a Candy Crush-like setting. When you successfully win this game, you'll be rewarded with stars that you can then use to develop the Manor Cafe, so the two games are complementary, and each depends on the other for a balanced and enjoyable game.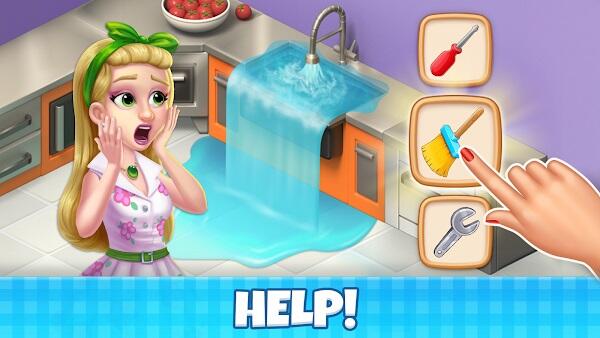 Designs and Decorations
This game has many designs and decorations, depending on your preference. You'll be able to choose what the Cafe looks like and what type of designs are included in the interior. The game store has furniture, colors, crafts, and designs that you can add to the hall but have varying requirements. Some are basic and can be purchased with few stars, while others are bigger and elaborate, so you'd have to play several games to raise enough money to buy them. Ditto, the more you play, the more resources you'll have to develop your Cafe.
Game Levels
There aren't specific game levels in the Manor Cafe Game. You'll have to go at your own pace. As long as you still want to design your Cafe and make it look stylish, you'll always have games to play in the Match 3 game room. So, different players take different times to build their ideal Manor Cafe.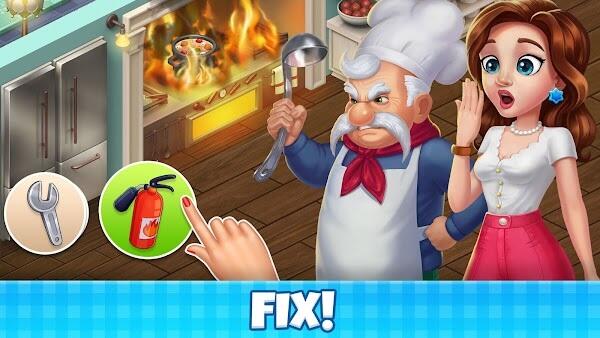 Unlock New Items
The game has many items and objects in its Database to unlock. However, you'll be unable to unlock items until you get enough stars. So, even though there is furniture big enough to host many customers at a time, you'll not be able to access it until you unlock it in the game store. There are also various designs, patterns, and colors you can use for items you add to the Cafe, but you can only unlock them by playing more games.
Conclusion
This game combines gameplay from match 3 games such as Candy Crush Saga with repair and development games like Idle Simulations. So you can always expect lots of fun and excitement while you build the Manor Cafe to your taste.