Download Traffic Tour APK latest version and drive on busy roads. It tests your maneuvering skills and boosts your confidence while driving in diverse terrains.
In-Depth Analysis of Traffic Tour APK
Traffic Tour APK is a driving simulation game offered by Wolves Interactive. It offers real-time racing challenges with unmatched dynamism. Your challenge is to keep on your lanes while dealing with oncoming traffic.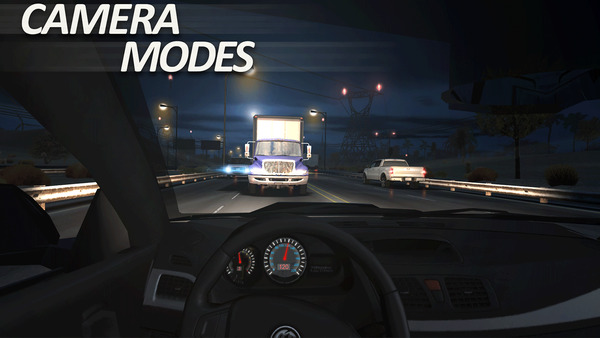 Additionally, you must complete various missions to progress in the game. Each mission has different requirements, such as reaching the finish line within a certain time limit or avoiding a specific number of collisions.
You can also join global tournaments and compete with players from all around the world. This way, you can rise to the top of the global leaderboard and earn rewards.
An Engaging Gameplay!
If you understand the basic gameplay, it will be a cakewalk for you to dominate Traffic Tour. The controls are pretty straightforward and can be customized to suit your needs and preferences.
The on-screen buttons help you control the acceleration, braking, and steering. You must use these features astutely to complete missions and win races.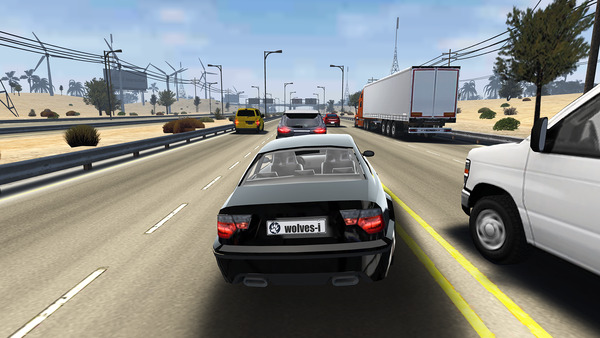 The game has different camera angles. You can either go for the first-person view or the third-person perspective. We advise that you stick to first-person as it gives you a better view of the oncoming traffic. The latter, on the other hand, is more suitable for drifting.
Level-Up Your Gameplay
When you begin playing this game, it will be simple to complete missions. However, the gameplay gradually gets challenging as you progress.
You will have to drive on difficult terrain and complete missions within a time limit. Additionally, the number of cars on the road will also increase, making it more difficult for you to maintain your focus.
To continually remain competitive, you must upgrade your car. For instance, you can unlock more sophisticated cars by completing missions. Alternatively, you can also purchase them using in-game currency.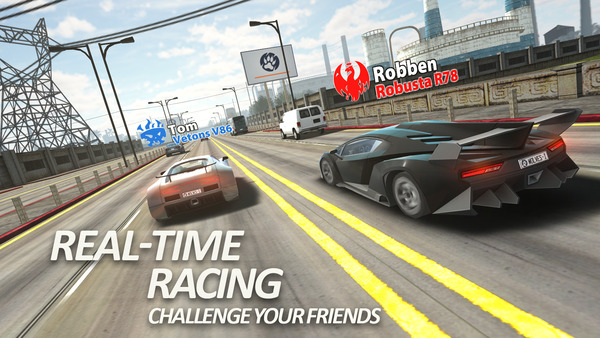 There is a significant difference between playing the game with an upgraded car and a basic one. With a better car, you will have more control over your vehicle, and it will be more comfortable to maneuver.
Dynamic Vehicle Selection
When you first start playing Traffic Tour, you will have access to only a handful of cars. As you progress, you will unlock 40+ powerful and sophisticated vehicles.
Each car has unique features that give it an edge over the rest. For instance, some cars have better acceleration, while others have better steering control. You must choose a car that suits your driving style.
If you are not fond of the default cars, you have the option of customizing them. You can change their color and add decals to make them stand out. Additionally, you can upgrade the performance of your car by upgrading the engine and installing nitrous oxide.
Outstanding Features of Traffic Tour APK
100+ Different Missions. This game has unique missions tailor-made to test your driving skills. You will explore different terrains and experience diverse challenges.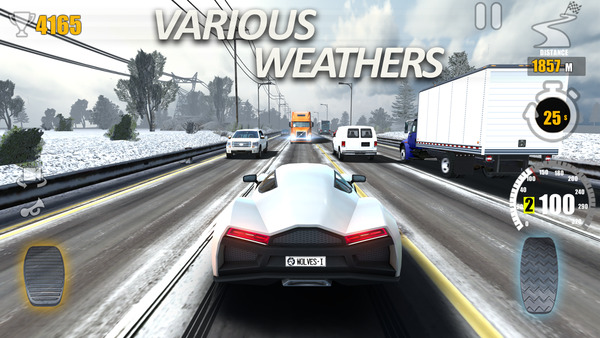 1 vs. 1 Game. You can challenge your friends and see who the better driver is. Ensure that you beat them to earn rewards and unlock better gaming features.
No Fuel & Time Limits. This game offers unlimited racing fun. You don't have to worry about running out of fuel or completing missions within a time limit.
Multiple Control Options. This game gives you the freedom to choose your control options. You can tilt, use the on-screen buttons, or use a steering wheel!
Multiple Game Modes. This game has 5 game modes, including Multiplayer, Time Trial, Endless, Free Run, and Career (with 100 missions).
5 Environments to Explore. You can race in 5 different environments, including Snow, Desert, Asphalt, City, and Countryside. The game also features a super authentic day/night cycle.
Best Tips to Win the Game
If you want to dominate Traffic Tour, you must use the following tips:
Collect More Blueprints. You can unlock new cars by collecting blueprints. You will earn them by completing missions and winning races in endless mode.
Overtake at 100 km/h. When playing career mode, ensure you overtake other cars at 100 km/h. It will help you complete missions quickly and earn more rewards.
Opposite Direction Drives! When on a two-way road, you can drive in the opposite direction to collect more coins.
Use Nitro Intelligently. You must use nitro at the right time to get an edge over your opponents. Avoid using it at the start of the race since it will only help you gain a slight lead.
Upgrade Your Cars Regularly. If you want to be competitive, make sure that you upgrade your cars regularly. It will help you retain your position at the top of the leaderboard.
Share Scores with Friends. The game allows you to share your score with friends on social media. It will help you earn crucial cash.
Traffic Tour Car Racer Game APK
If you want to unlock your maximum racing potential, you should get the Traffic Tour APK download. This version offers the following advantages: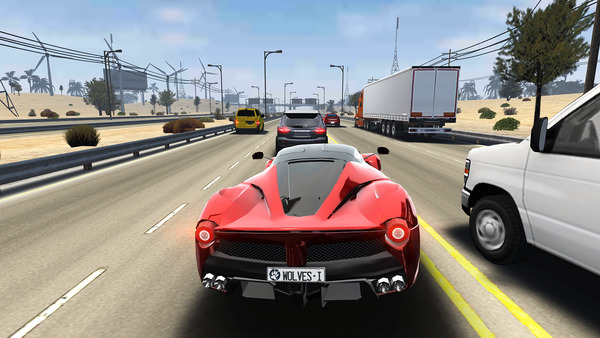 Traffic Tour APK Unlimited Money. This game allows you to earn a lot of money. You can use it to buy new cars and upgrade them at your convenience.
Traffic Tour APK All Cars. When using the Traffic Tour Classic APK, you will have access to all the cars from the start. You can use them to complete missions and win races easily.
No Ads. The Traffic Tour Traffic Rider APK is ad-free. You will focus on conquering the tracks without being interrupted by any ads.
No Root Required. The Traffic Tour APK doesn't require any rooting. You can install it on your Android device with zero struggle.
Conclusion
Traffic Tour is an endless racing game featuring diverse car types, including SUVs, muscle cars, and supercars. It offers unique missions, multiple game modes, and diverse environments.
If you want to enjoy an uninterrupted gaming experience, you should get the Traffic Tour APK free download. It will give you unlimited money and unlock all cars.


Join Telegram Group
Download Traffic Tour APK latest version and drive on busy roads. It tests your maneuvering skills and boosts your confidence while driving in diverse terrains.