Download Dirt Bike Unchained APK for a realistic riding experience across off-road terrains. Race against adverse situations and become a legendary dirt biker.
Introducing Dirt Bike Unchained
Dirt Bike Unchained is an off-road bike racing game that gives you a realistic view of the bike racing world. The game features many roads, vehicles, obstacles and challenges that give the game a unique and exciting approach that players will want to try.
In addition, the developers did an excellent job with the game features such as muddy, paddy, rocky, and various other harsh terrains that will provide difficulty to ride on, making the game even more entertaining and competitive for players trying to get to the finish line ahead of their opponents.
The graphics are commendable, considering how close and detailed the information is presented visually. There are various conditions on the off-road terrain, and players must adjust to each. For example, a muddy terrain requires much more effort to glide across than a rocky one. Players will also have specks of dirt accumulated on their tires and bikes, depending on which road they travel.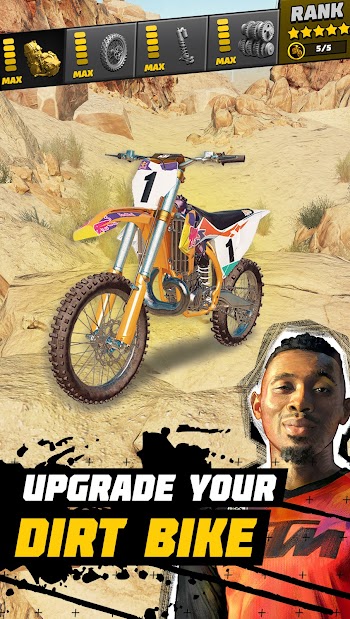 The dirty bikes add to the realistic touches, giving players a faint belief that they are riding a motorcycle rather than playing the game. The soundtracks and colour combinations are also well combined. The fun doesn't have too many challenging levels to play, but you'll have to prove yourself and your driving prowess by playing against multiple opponents. Since you have no control over which terrain you'll be playing, you'll have to master how to handle your bike on all possible roads.
The game was developed and released by Red Bull. It's one of the side projects by the company, who's known to be an avid supporter of off-road races. It's a beautiful game with millions of downloads on Playstore. The game's also available in various languages worldwide, and the content also allows kids to have a go.
How to Play
Despite all the tough challenges mentioned, the game's easy to play. The goal remains to get to the finish line before anyone else. However, you have to master the control of your bike before you compete in challenging races and tournaments. Hence, some welcome games allow you to adjust to the control system, graphics settings and environment. These few simple games let you go simple races to get accustomed to the controls.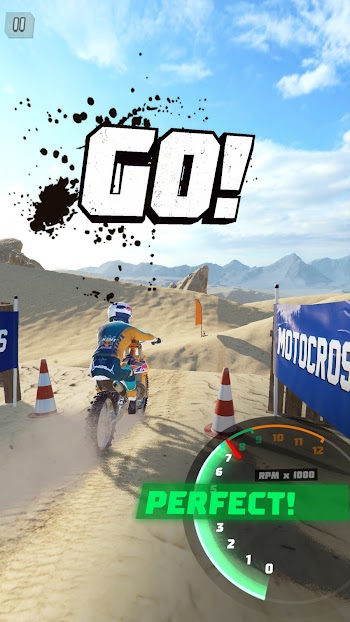 You'll be given a bike once you're set to go. The bike is just a default one, so you can always upgrade it or opt for other bikes with faster speed and easier control when you gather enough revenue. There are many races, terrains, tournaments, and competitions to join, depending on which excites you. You'll also be able to play various game modes such as Team Missions and Cooperative Teamplay or Solo Games.
Game Features
Numerous game features on Dirt Bike Unchained make it quite exciting for players. You can check them out below.
Graphics
The game has remarkable graphics details and quality. You'll be able to have enjoyable gameplay thanks to the efforts put into creating a visually pleasing and realistic game environment. Subtle elements such as the bike dirt and rite marks are fully adapted in the game, making it a more exciting and a surreal experience for the players.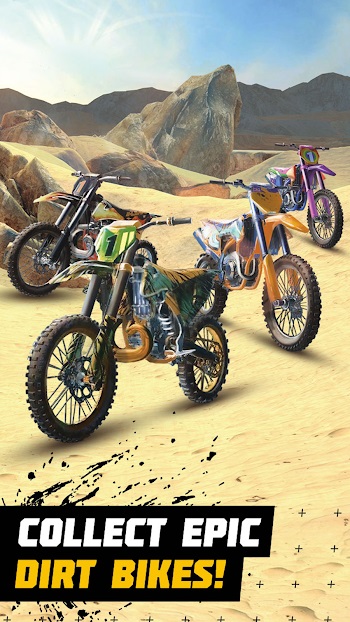 The game environment is also beautiful, displaying the specific details you will see when watching a dirt bike race. The colours and visual aids are also well used to create an appealing animation. Since there are various bikes, a lot of effort also goes into ensuring that each bike is fitted with the details to distinguish and beauty of each of them.
Bikes
There are many bikes in the game, ranging from simple to more sophisticated designs. Sadly, the game doesn't feature any real-life models, so all the options in the game are designs from fantasy land though real-life bike models inspire some. You can choose from up to 20 different bike models when you play.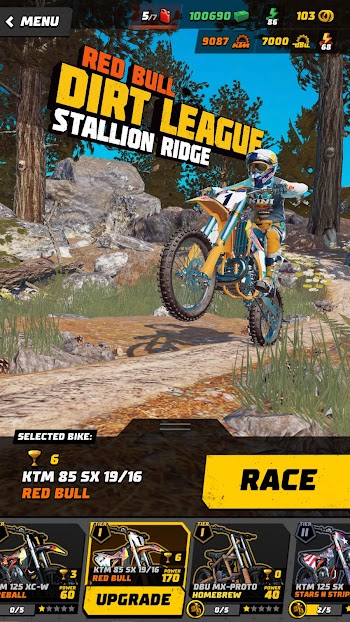 Each bike requires specific actions and levels to unlock, so you can't just get them at the beginning of the game. Instead, you'll have to play a few levels and overcome various objectives before accessing them. Since bikes are customizable, your bike will have a unique touch that will probably differ from those of your friends and other players.
Upgrades
The game has some pretty impressive upgrades, which make the gameplay more fun. You'll be able to have a source of motivation with these upgrades since they boost your bike performance and also add some additional beauty. For example, when playing with friends, the one with the best upgrades will probably boast about it and have better chances of winning than the others. The bike upgrades also make it easy to compete against other players in typical races since they probably have better vehicles than yours.
Off-road Terrains
Dirt Bike Unchained has quite many terrains and tracks to play on. This is probably to boost the game variety and make the game more fun with different difficulty levels. You can complete in-game challenges and gain reputations across various tracks to make your way from a typical Dust Eater to wearing a Red Bull helmet. Hence, you'll have different off-road terrains such ad paddy, muddy, sandy, rocky, etc., each testing your bike control skills.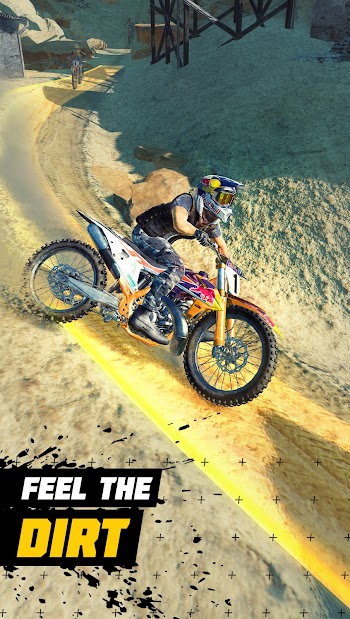 Team Coop
You can play with your friends and other players in a cooperative team game. So you'll have up to 24 other bike addicts to play with and against in a mission to complete various objectives together. You'll get in-game rewards whenever you complete a task with your friends.
Conclusion
Dirt Bike Unchained is probably your best option if you're looking for an off-road game with bikes. It offers the most exotic bikes across the most challenging terrains and aj intuitive game control to create the perfect combination for players.