Download and install Rebel Racing APK to race with other supercars. Even though Rebel racing is an offline game, AI will make you feel like you are playing other humans.
Description of Rebel Racing
Rebel Racing is a racing game recently launched on mobile platforms and has garnered the interest of many gamers worldwide. Although this game takes about a total capacity of 300MB, the physical motion and graphics are designed in detail like most of the other racing games on PC.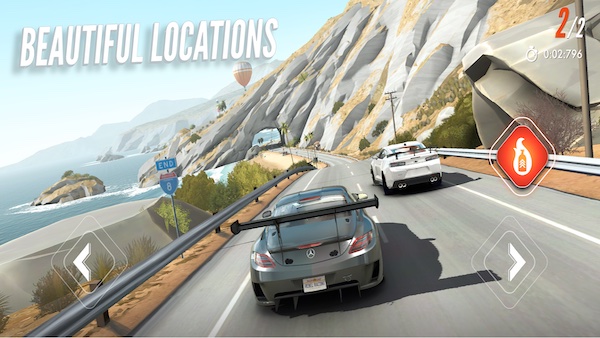 Developers are constantly improving the quality of Rebel Racing; furthermore, the user experience has also been improved with fixed bugs, updated versions, and other additions according to the acquisition of reviews. Therefore, you should have this game on your mobile device to always play after a stressful day at work or school.
Gameplay
In every racing game, every driver's goal is to attain the finish line. However, you have many people competing with you. These opponents will try to get ahead of you at all costs, including collisions. Each time a problem occurs, such as going outside the race track, hitting an obstacle, or turning over, the car will be stopped. In this case, the car must begin with a starting speed of 0, and until you have attained the maximum speed, it will take a while before the racing continues. Therefore, you must improve your car's control to limit unnecessary accidents.
At the start of the game, a beautiful assistant called Ava will provide you with an overview of some of the main functions. Then, Ava will guide you through the purchase of a car and how to begin the first race.
For each victory, you will earn money corresponding to the achievement (position and time). This money can be used to replace better parts, upgrade cars, or even purchase a new one.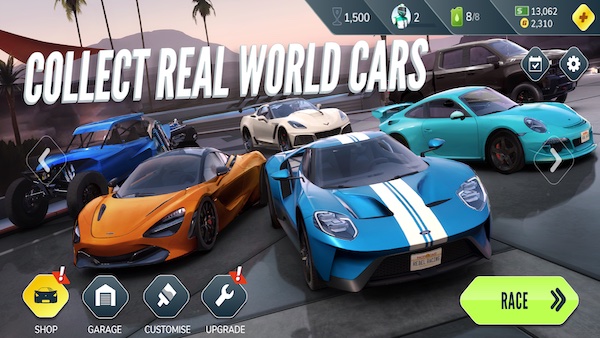 When it comes to the controls, they have been reduced by the developers to the point that only 2 left and right navigation buttons remain. This indicates that the developers want to channel their focus on exploiting players' skills. Such actions like acceleration and drift are no longer needed. Rather, they included a blue arrow line that extends from the point of start to the destination. The speed of players moving with the line will be increased, and they can choose to perform the drift technique if they want. Maybe you also understand that, in tight bends, drift is an excellent technique to apply in keeping the speed of movement. If you are unable to do this, you might be left behind.
Several Famous Car Models
Rebel racing is so popular that it has been licensed by many of the world's top car brands, including Chevrolet, Pagani, BMW, Ford, and so on. Are you looking forward to the feeling of sitting on a Ford Mustang of the 1971 model, or do you prefer the most modern model known as the Ford GT, which was produced with a sports style? Many gamers will find Rebel Racing satisfactory because of its diverse collection of cars ranging from classic to modern.
Customise Your Car
Visit the 'Shop' if you are interested in buying a car, and if you intend to upgrade or replace any component of your car, make use of the UPGRADE section in the lower-left corner of your device's screen. This section can upgrade your wheels, exhaust, nitro tank capacity, engine, and more. The cars will upgrade with higher performance when they are at an elevated level – with this, your chance of winning the race is better.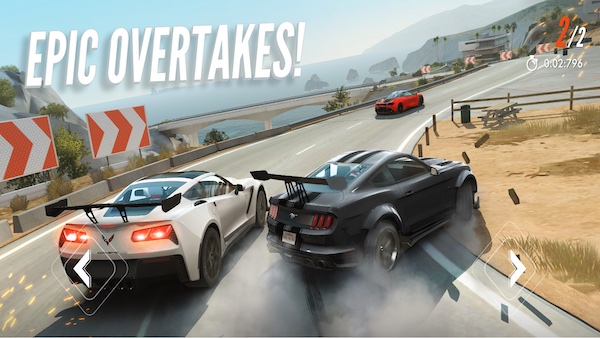 The system offers details on four indicators of the car: Nitro, Handling, Traction and Power. In addition, the control panel will reveal changes before and after replacement. Also, you can change the decal stickers or colour to possess a cool car.
How Far Can You Go?
When the game begins from scratch, the races are pretty short and are easy to win. However, the more extensive racing event worldwide will bring in more rivals as time goes on. These rivals are professional players with several years of driving experience on the track; they can perfectly control their cars. So it will be hard for you to finish on time if you make any slight mistake.
Effects and Graphics
Several people believe simulation games are the only ones designed with the most beautiful and detailed graphics. But perhaps they will hesitate when they realise how hard the team Hutch worked to design and develop Rebel Racing. Models of weather, maps, cars and smaller details of weeds and dirt on the track are used and polished in the right colours.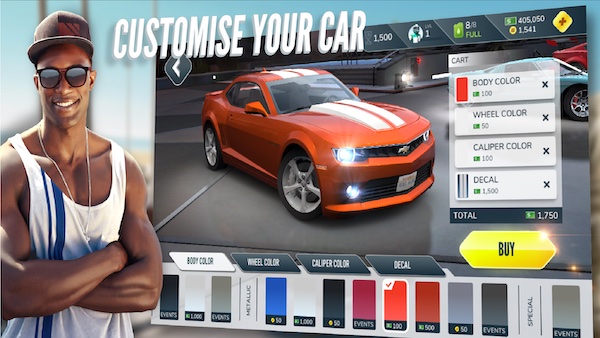 The inclusion of audio recorded from reality gives you the feeling of sitting in a car and moving on the virtual track.
Realistic Racing in Awesome Places
Even if you are not a fan of racing games, it's hard not to enjoy Rebel Racing. The game features stunning graphics and very realistic physics, making the cars look like they are actually on the track.
Rebel Racing is a single-player experience; therefore, people looking forward to battling real players from every part of the world will be disappointed. Even with this drawback, the AI is advanced enough to give you a great challenge. The nice thing about this game is that you won't need an internet connection to enjoy it.
You will get to explore several West Coast locations; you will also be able to drift through the mountains and California's golden coastlines. With this game, it would be like you are testing out several real-life supercars and racing cars.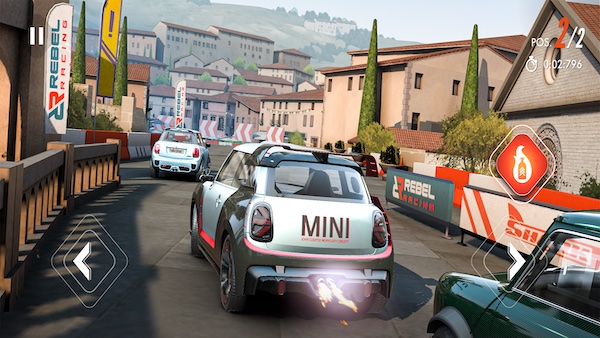 The incredible graphics of the game makes all its features even more enjoyable. So what are you waiting for? Engage in some awesome edge-of-your-seat racing moments.
Quick Tips for Playing Rebel Racing
Follow the race line
Drift along the yellow line
Never forget to upgrade cars
Drafting
Final Thoughts
Whether you are a fan of racing games or not, Rebel Racing is one game that will always thrill you and make you occasionally come back for more. With its subtly handled physical motions, high levels of competition, real experience, and beautiful graphics, you are sure to go on a ride of awesomeness.