Download Off the Road APK latest version if you love unpredictable racing games filled with thrilling episodes. It has 3D graphics and multiple challenges.
Off the Road APK - Critical Analysis
Off the Road APK is a racing game by DogByte Games. It is an off-road game that requires good driving skills to finish the missions. The tracks are set in different terrains like deserts, forests, and mountains.
There are various obstacles like rocks, trees, and ditches on the way, making the game more difficult. You need to be careful while driving as one wrong move can lead to a crash.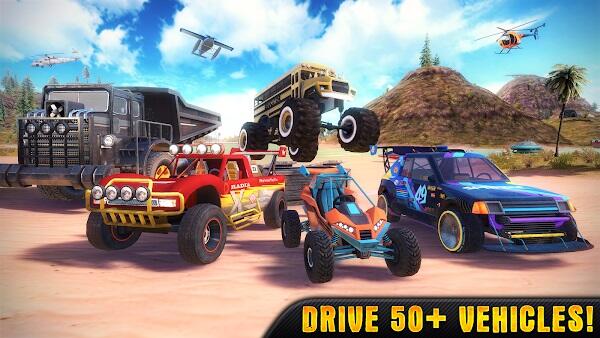 Are you ready to race up the hills and down rugged valleys? If yes, download Off the Road APK for Android and start your journey. The game is 369M and works with any device using Android 4.1 and above OS.
A Nerve-Wrecking Gaming Experience
DogByte Games has done a great job in designing the tracks and vehicles. You will feel as if you are driving in a real off-road environment.
It is characterized by hilly and uneven tracks, deep ravines, and sharp turns. The game becomes more challenging as you progress to the next level.
You will be provided with a map before starting the race. This will help you in planning your route and avoiding obstacles. Always ensure that you stay on the track as going off-road will slow you down.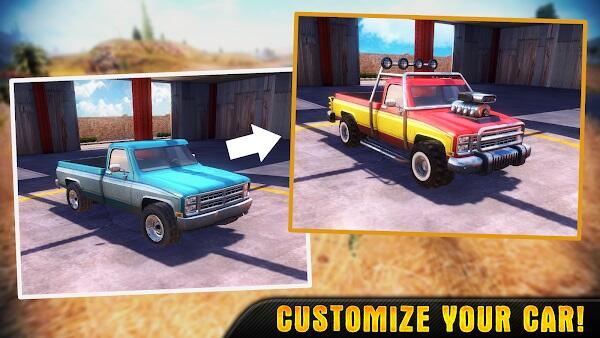 You can choose from a variety of vehicles like cars, trucks, and ATVs. Each vehicle has its own set of features and benefits. You can upgrade your vehicle by using the money you earn from winning races.
Open-World Racing Concept
This is one of the best features of Off the Road APK. It allows you to explore different areas and find shortcuts. You can also discover new tracks by going off the beaten path. This will help you in shaving off precious seconds from your time.
Even more interesting, you can get a boat to explore islands or pick a helicopter to get a bird's eye view of the track. This will help you in finding the best route to the finish line.
If you have adequate time, you can also walk in the woods and admire the scenery. The game provides a realistic experience with its 3D graphics and dynamic gameplay. It also has a day-night cycle which makes it more realistic.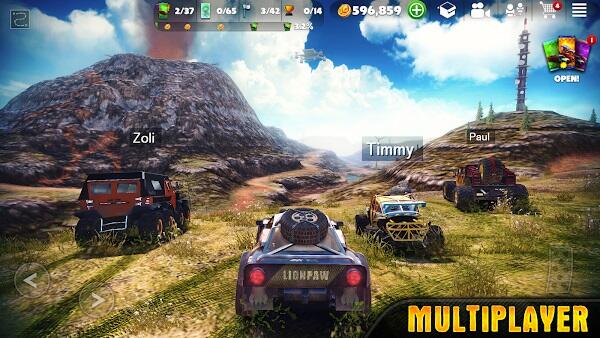 Earn Money and Upgrade Your Car!
You can earn money by winning races and completing missions. The money can be used to upgrade your vehicle or buy new ones.
You can also use it to purchase special items like nitro boosts and tires. These will help you in finishing the race first.
If you are stuck at a particular level, you can use the money to buy hints. These will help you in completing the mission.
Besides, the game has many side missions which you can complete to earn extra money. For example, you can transport building materials, construct roads, and build houses. The more missions you undertake successfully, the more treasures you earn. You can also use the money to buy new tracks and vehicles.
Unique Features of Off-Road APK
43 Off-Road Vehicles. The game has a wide variety of vehicles like cars, trucks, and ATVs. There are even drivable helicopters and boats! You must always be on the lookout to collect pack cards and unlock new cars.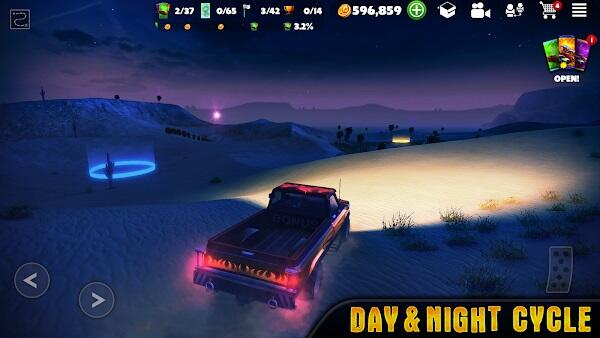 LAN Multiplayer. You can play the game with your friends using a Wi-Fi connection.
Physically Simulated Water. The game offers a realistic experience with its 3D graphics and dynamic gameplay. It has advanced game physics that makes every element of the game super realistic.
Climb Hills & Beat Challenges. You can be sure that the terrain will not be friendly, but it's nothing that your driving skills can't handle.
Superior Sound Systems. The game has an immersive sound system that will make you feel as if you are driving in a real off-road environment.
Realistic Vehicle Damage. You will see vehicle parts flying off as you collide with other vehicles or obstacles.
Off the Road APK Download
Off the Road APK adds thrills to the game! It eliminates all the stress of driving and lets you enjoy the game to the fullest. Here is what it brings: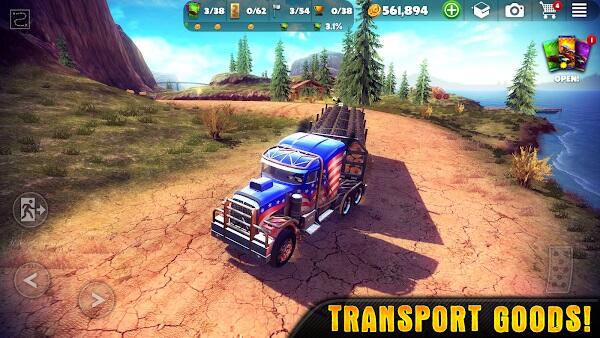 Off the Road APK Unlimited Money. You can use the money to buy new trucks, vehicles, and upgrades. The possibilities are endless!
Off the Road APK Free Shopping. The Off the Road APK all cars new version also offers free shopping. You can buy anything you want without spending a dime.
No Ads. Off the Road APK all cars provides an uninterrupted gaming experience. No ugly ads will pop up to ruin your fun.
You can download this game from various third-party sources. We recommend that you use a trusted source to avoid downloading malicious files.
Once the download is complete, install it and launch. You will start playing immediately.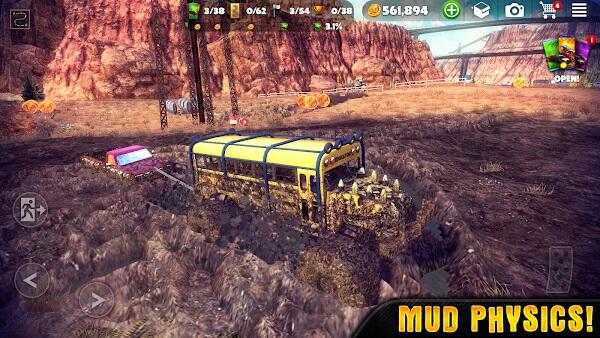 If it is your first time downloading an APK file from a third-party website, follow these steps:
Go to Settings & Security & then enable Unknown Sources.
Navigate to the download folder and tap on the APK file.
Acknowledge the installation prompt and wait for the process to complete.
Launch the game and start playing!
Conclusion
Off-Road APK is a must-have game for fun lovers. It is particularly suitable for those who love driving and exploring new environments. The game is packed with features that will keep you entertained for hours. With the Off-Road APK, you can enjoy all the premium features of the game without spending a dime. Download it now and start playing!