Download Real Racing 3 APK latest version and enjoy a fast-paced racing game on super-realistic tracks. You will compete in real-time & earn generous rewards.
Real Racing 3 APK - Critical Analysis
Real Racing 3 is an authentic racing game that comes with 200+ vehicles. You will get the chance to compete with your friends and players from around the world in real-time.
The tracks are designed keeping global standards in mind. You will get to race on some of the most popular tracks like Silverstone, Le Mans, Dubai Autodrome, and more.
If you are looking for an adrenaline-pumping racing game, then Real Racing 3 is the perfect choice for you! It works 100% optimally with Android 4.4 and above devices.
Breathtaking Racing Episodes
Real Racing 3 features exhilarating episodes that will keep you glued to your screen. You can compete in over 4,000 events like Cup races, Eliminations, Endurance challenges, and Drag races.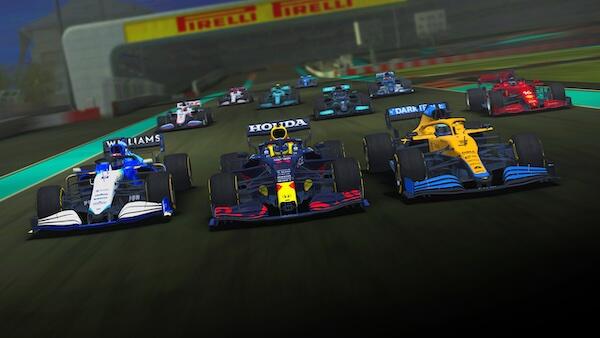 There is also a Time Trial mode in which you can test your skills and set the fastest lap time. The game also features 24-car grid races for an ultimate racing experience.
You can also join multiplayer events and compete against other players to win prizes. You will showcase your racing prowess and unlock your greatness. Rise higher on the global leaderboard!
Compete in the Most Prestigious Races
In Real Racing 3, you can compete in some of the most popular and prestigious races in the world. These include the FIA World Endurance Championship, Intercontinental Le Mans Cup, and Formula 1 Championship.
You will also race on iconic tracks like Silverstone Circuit, Nürburgring-Nordschleife, and Circuit de Spa-Francorchamps. This diversity allows you to see different landscapes, weather conditions, and times of day while racing.
Earn Rewards by Competing in Races
You can earn rewards by competing in races and events. You will use these rewards to upgrade your cars or buy new ones.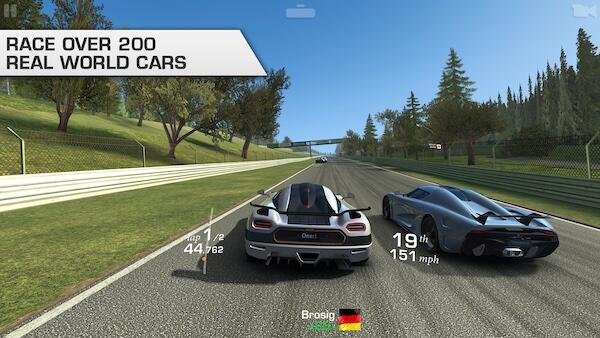 You can also use them to buy car parts and other items from the in-game store. You should always endeavor to earn more rewards to allow you to progress further in the game. You can also use real money to buy in-game items, but it is not necessary. If you choose to use in-app purchases, you should expect to spend $1.99 to $69.99 per item.
Unique Features of Real Racing 3 APK
Officially Licensed Tracks.

This game comes with more than 40 circuits set in 19 real-world locations. You will experience world-renowned tracks like Silverstone, Le Mans, and Dubai Autodrome.

Over 200 Cars from the World's Top Manufacturers.

You will get to drive cars from manufacturers like Porsche, Bugatti, Chevrolet, Aston Martin, McLaren, and Pagani.

Real-time Multiplayer Racing.

You can compete with your friends and other players in real-time races. It also has Time Shifted Multiplayer (TSM), allowing you to race against anyone, anytime.

Night Racing.

You can experience the thrill of night racing in this game. You will be required to be keen not to crash into other cars or walls.

Real People!

You will be racing against real people from all over the world. The game also has cross-platform & 8-player sessions that allow you to race with your friends.
Authentic Graphics & Sound Systems
This game gives you a lifetime experience. You will keep replaying for more action! Its super-real graphics and advanced sound systems give you a lifelike experience.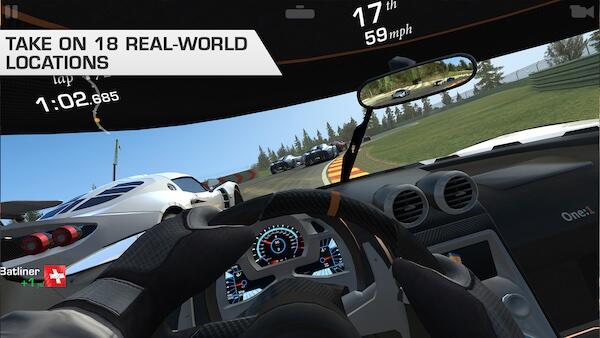 You will see valleys, mountains, deserts, and other environments while racing. The game also has a dynamic time of day and weather system that affects your visibility and car handling.
You should expect to see amazing graphics that rival those of console games. The sound system is just as good, with realistic engine noises that make you feel like you are driving the real thing!
Advanced Driving Physics
This game features advanced driving physics, making it more realistic than other racing games. You will have to use your skills and judgment to avoid crashes.
It features tire wear & damage, fuel depletion, and realistic collisions. This makes the game more challenging and rewarding.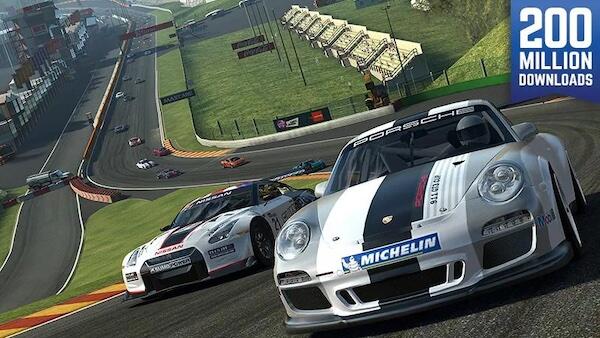 If you crash into another car, you will see visible damage on your vehicle. This damage can affect your car's performance, so you should be careful not to crash too often.
Real Racing 3 APK Download
The Real Racing 3 APK unlimited money download is a superior version of the popular racing game. Here's why it stands out:
Real Racing 3 APK Unlimited Money and Gold Download.

This game gives you all the money to enjoy the gameplay to the fullest. You can use this money to buy new cars, upgrade your existing ones, or buy car parts and other items from the in-game store.

No Ads.

The Real Racing 3 APK data download comes with zero ads. This guarantees immersive, interruption-free gameplay for optimum enjoyment.
Real Racing 3 APK + Data Download
To download the Real Racing 3 APK OBB files, you must first enable Unknown Sources on your Android device. You can do this by going to Settings > Security and enabling Unknown Sources.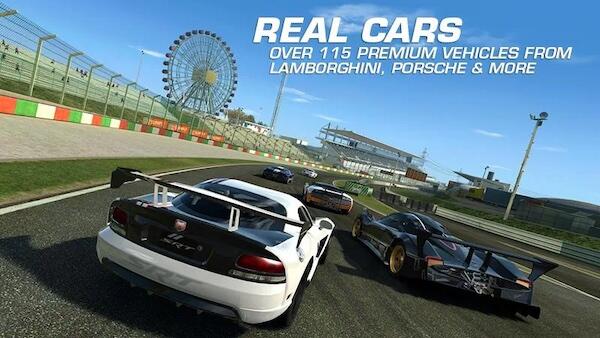 Once you have done this, you can proceed to download the game files from a safe, reputable source. After downloading the APK and OBB files, you can install and play the game without restrictions.
Conclusion
The Real Racing 3 APK download is a great way to experience the racing game without restrictions. It features all cars unlocked, unlimited money, and no ads. This makes it the ultimate version of the game for optimum enjoyment.