Download Bike Race APK to participate in this combination of racing adventures and biking pleasure. It is one of the best bike racing games you'll ever play.
Bike Race Synopsis
Bike Race is a mobile bike racing game that introduces you to varying biking difficulties as you play. It is available for Android and iOS devices. It is a freemium game and is available in two versions, Bike Race Free and Bike Race Pro.
Bike Race Pro costs £0.69. Both versions have in-app purchases that cost $0.99 to $99.99 per item. Top Free Games power Bike Race. It features simple racing gameplay and controls. All you have to do is choose from the collection of bikes and begin your race journey.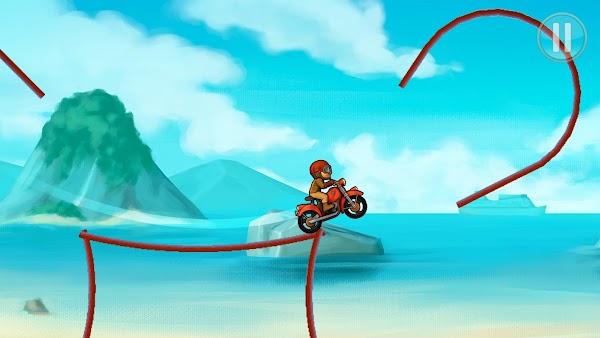 Bike Race lets you perform stunts and tricks as you ride. It offers a variety of game modes and difficulty levels as well. In this game, your skills play an important part. You'll need to sharpen them to get ahead.
The free version is useful for practice because you can race as long as you want without paying a dime. The pro version comes with all the level packs unlocked. It's advisable to practice for free before going pro. The game is addictive, so you might want to attend to other responsibilities before you start playing. It will have you hooked for a while!
Critical Features Of Bike Race
Bike Race offers an amazing game. It does this with the aid of the following features:
Levels: The game features three user-created levels per day. If you want to play more, you have to spend some money on buying a level pack. However, if your friends buy level packs and you have their codes, you can play an unlimited number of levels for free. Sometimes, other players share their levels on the internet. You can play these for free too.
Offline: Bike Race is playable anywhere because you don't need an internet connection. You can have fun wherever you are. You can even play while on the toilet seat because the game is wherever your mobile device is.
Data Usage: The game does not consume lots of data. It has low data usage as one of its perks. It enables you to use your data for other important things. The offline gaming feature helps dave data too.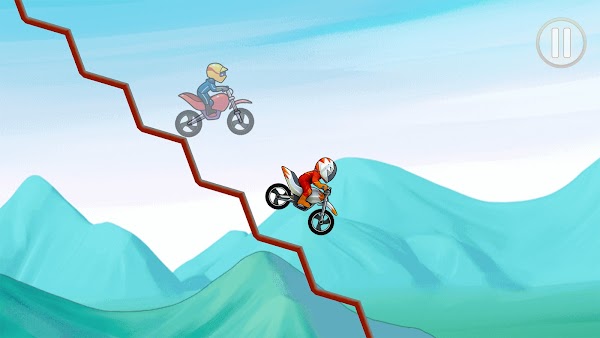 Compatibility: Bike Race is a mobile-friendly game. It is compatible with Android and iOS devices. However, it requires an Android device with AndroidOS 4.4 or higher. The developers continue to work hard so the game runs seamlessly on all mobile devices.
Age Support: The game content is safe for children. There is adult content of any sort. It is violence-free, with no blood or gore. It's just simple races to pass time and have fun.
Multiplayer Mode: Bike Race lets you play online races with your friends or other players. You can even play with your kids if they are game fans.
Privacy Policy: Top Free Games' Bike Race's privacy policy is clearly stated on the website. The app ensures the appropriate security measures are implemented to secure your information. For example, your password protects your profile information. The protected details include your payment details if you pay for the pro version. The privacy policy spells out what information is collected and how it is collected, how it is used, legal bases for the use, third-party information and how long the information is kept.
Bike Race's privacy policy also tells you how your information is protected. Nothing is vague; you can ensure your information security as you play the game. Now that you have that guarantee let's dive into the gameplay!
Bike Race Gameplay
The gameplay is not limited to just single-player races. With a Facebook connection, you can play multiplayer mode with friends. You can also play with strangers. You can also create groups to race against multiple opponents in this mode.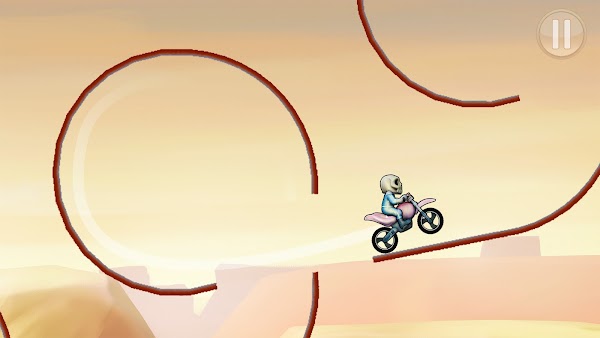 Bike Race features Tournaments. Here, you choose from a list of available matches and race opponents with special bikes called tournament bikes. The goal is to get to the end of the track in the shortest time possible.
You can also collect bike parts and bikes. Your chances at this are better when you get higher ranks in tournaments. In tournaments, you can earn rubies to buy things you need in the store.
Another mode you can play is the Duels mode. You race a player with a trophy level that is similar to yours. The race is live. In Bike, earning coins helps you have enough to upgrade your bike and make it faster.
In Bike Race, the level packs are related to worlds/biomes. The normal level packs are Desert, Arctic, Dunes, Hills, Beach and Savanna. Each level pack has 8 levels. Desert 1 is the first Desert sub-level. It is also the first you'll play in the game. It is the easiest to play. The terrain is simple, and you only have to make some simple jumps.
To unlock each level, you need a certain number of stars. For example, Savanna 8 is the hardest level to play. To unlock the Savanna level pack, you must win 15 multiplayer games and get 84 stars.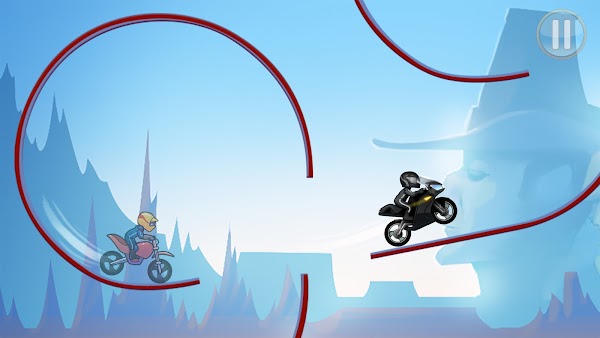 Bike Race also offers special level packs: Holiday, Holiday 2, Holiday 3, Holiday 4, Special Tracks, Halloween, Thanksgiving, Thanksgiving 2, Easter, Bike Bowl, 4th of July and Christmas.
Conclusion
Since its release in July. 2012, Bike Race has become one of the most recommended racing games. With it, you're getting training, racing and competitive gameplay. All of these are in the same place! It is almost surreal. Add the simple controls to the mix, and you see, you have the makings of a perfect game here.
The bike collection is amazing. You have different bike types for different purposes. The original, premium and holiday bikes are all designed to provide you with the best gaming experience. The developers want you to have a good time while you play, which is evident in the game's offerings. If you love bike racing, you'll adore this one!