Download Traffic Rider APK latest version for android if racing is your forte. This game has powerful motorbikes and spectacular tracks complete with 3D graphics! 
What You Need to Know About Traffic Rider APK
Traffic Rider is a racing game developed by Soner Kara. It introduces picturesque racing without taking away the fun & simplicity of old-school racing.
This game will stir excitement every time you hit the road. The bikes are customizable, and the experience will be highly personalized. You can choose the torque, horsepower, color, and other aspects of your motorcycle!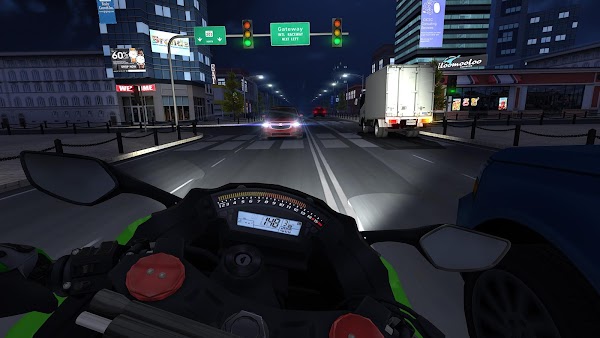 Even more interesting, this game comes with simple-to-use controls. Simple swerves and touches on your screen will do the magic!
If you've been looking for a game that will enliven you, you should download Traffic Rider APK for Android today. It is 126M and works well with any device using Android 5.0+ OS.
An Exhilarating Racing Experience
Traffic Rider is an endless racing game where you hit the road and try to go as far as possible without crashing. The more resilient you are in the race, the more points you will get. You can use these points to upgrade your bike and buy new ones.
The tracks are set in near-real environments that mimic real-world locations. You will race through traffic and dodge vehicles while trying to reach the finish line as quickly as possible.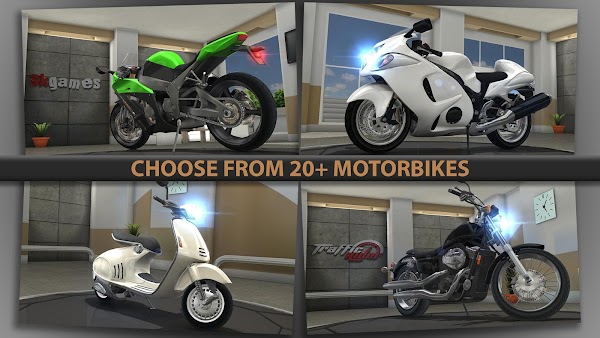 The game also features a career mode with over 70+ challenges to complete. These challenges will test your skills and earn you rewards as you progress. Here are a few tips to help you stay on top of the charts!
Ride Faster. The higher your speed (over 100 km/h), the more points you earn. You can use these points to upgrade your motorcycle and buy new ones.
Overtake at High Speed. When you overtake at 100+ km/h, you will earn a score multiplier. This will help you rack up points quickly and easily.
Weave Through Traffic. This is another great way to earn points. You can weave through traffic and avoid collisions to earn bonus points. You can also drive on opposite lanes on two-way roads to get even more points!
Do Wheelies. You can do wheelies to earn bonus points. Just hold down the accelerator and release the brakes when you're about to take off. You can also do long wheelies for even more points!
If you're looking for an adrenalin-pumping racing game, Traffic Rider is a perfect choice. It's free to download and play, so don't hesitate any longer – hit the road today!
A Chance to Customize Your Bike
In a racing game, the type of motorbike you use determines how easily you maneuver through the traffic. In Traffic Rider, you will choose and modify your bike to ensure you have the best possible experience.
You can select from several different brands, each with its strengths and weaknesses. You can also upgrade your motorbike's parts to enhance its performance.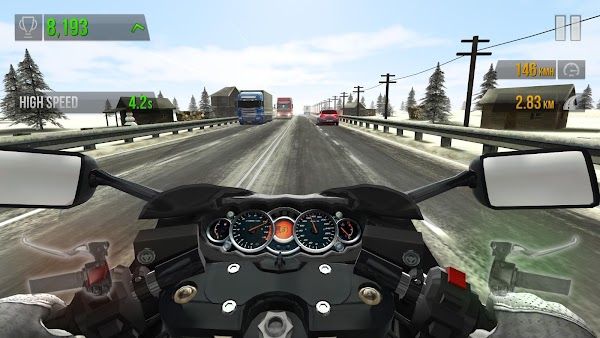 There are diverse modifications that you can make to your bike. You can change the color, add decals, and even select the type of exhaust you want. These modifications make your bike unique!
With so many customization options, you'll never get bored of playing Traffic Rider. There's always something new to try out! You can even use in-app purchases to unlock sophisticated bikes (in the range of $1.99 - $99.99 per item).
Outstanding Features of Traffic Rider APK
First-Person Camera View. You will be able to see the road and traffic from a first-person perspective. This will give you a better view of the obstacles in your way and help you avoid them.
Realistic Sounds. The game features realistic sound effects that make it even more immersive. You will hear the engine revving as you speed down the highway. You will also hear the sounds of other vehicles around you.
Day and Night Cycles. You will be able to experience both day and night cycles as you play. This way, you can enjoy the night-racing thrill!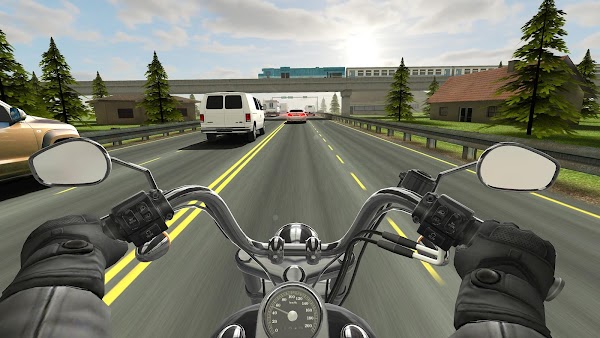 High-Quality Graphics. Traffic Rider features high-quality graphics that make the game even more realistic. You will be able to see the different environment details clearly, and the vehicles look just like their real-life counterparts.
Online Leaderboards. This feature enables you to compare your performance with other global players. See how you rank against your worthwhile competition!
It Supports Multiple Languages. This game is available in 19 languages, allowing players from all over the world to enjoy it in their language.
Traffic Rider APK Download
The Traffic Rider APK download is the version of the game. It comes with numerous benefits that will make the game even more enjoyable. They include: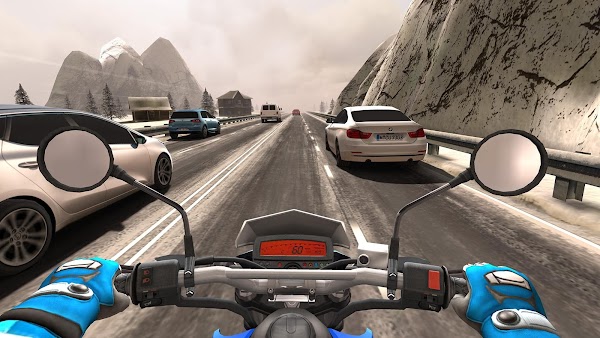 Traffic Rider APK Unlimited Money. The Traffic Rider APK download 2022 version gives you access to all the resources in the game. This means you can make any purchase you want without worrying about money!
No Ads. The Traffic Rider APK unlimited money 2022 version is ad-free. As such, you can enjoy a flawless & interruption-free gaming experience.
How to Download Traffic Rider APK Latest version
First, look for a third-party website offering Traffic Rider APK + OBB files.
Next, enable Unknown Sources on your Android device.
Once you've done that, go to the website and download the APK file (avoid Traffic Rider APK old version as it may have bugs)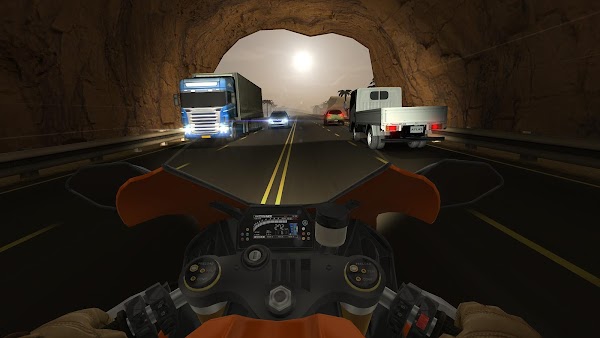 Now, open the file and tap on "Install." Wait for the installation to complete, and then launch the game!
You are now ready to race through traffic and become the ultimate rider!
Conclusion
The Traffic Rider APK is the perfect game for anyone who loves racing games. It's packed with features that will keep you entertained for hours.
With so many customization options, you can make your game experience unique. And with the added benefit of being able to play without ads, you won't be able to put the game down!