Download and install Top Speed APK and get ahead of others in this fun racing game. Featuring a 3D HD theme and arcade feels, do your best to win!
About Top Speed
Top Speed is the ultimate 3D arcade racer game, giving you many opportunities to customize your gameplay. From your car to the racing experience, there are extensive settings that you can use to build your dream garage. So take your ride to the streets and get to the top.
The game was developed by T-Bull and released on the 22nd of July, 2015. It also goes through regular updates so that you can look out for new cars and features. Although it's a free game, there are in-game purchases that you can use to get the most out of your gameplay.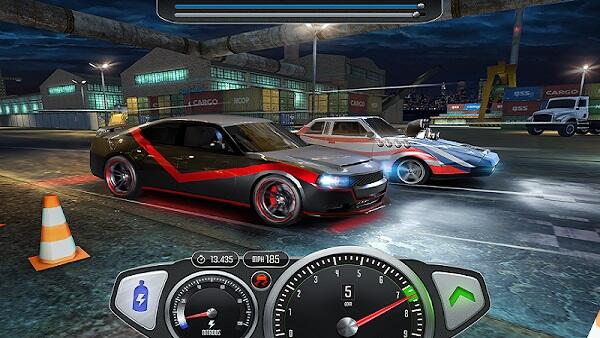 The racing arcade game was designed for mobile devices and allowed you to play in different modes and five districts to get the most out of your gameplay. The game's graphics are very eye-catching because of the 3D design and HD theme, but you'll quickly get the hang of how fun it is.
Diverse Racing Options at Top Speed
Top Speed has no specific storyline, especially since it's a street racing game. Instead, there are five districts, each with its unique theme and gang crew, all of which you can play in and with. Unlock these districts to enjoy this game to its fullest.
There are three difficulty levels to play in Top Speed: Beginner, Amateur, and Expert. You can select one of these options depending on how good you are at playing.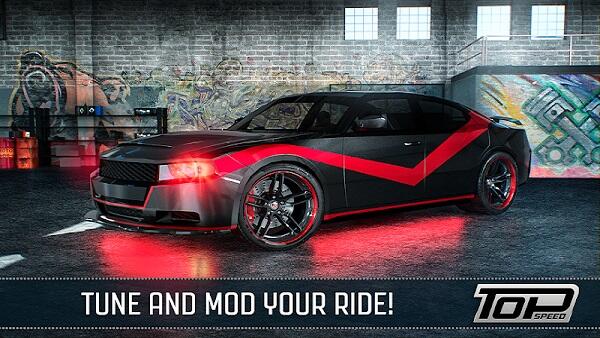 Another way to customize your racing experience is by choosing the race types. Aside from Story, there is the underground racing storyline. There are different tracks in the Top Speed game, and you can customize your racing features while gaming. There are also survival racing modes that are more intense than the others. Top Speed is a top choice if you're a 3D racing and arcade-style games fan.
Choose The Fastest Car
Top Speed allows its players to use cars based on real models, designed in 3D forms worldwide. There are over 69 cars that you can choose in the selections, and you need the fastest ones possible to win against the competition.
Since the cars will replicate accurate models, you need to check the stats before you pick the one you are riding with. However, even at the beginners level, players can get some impressive vehicles and other add-on equipment to boost their car's skills.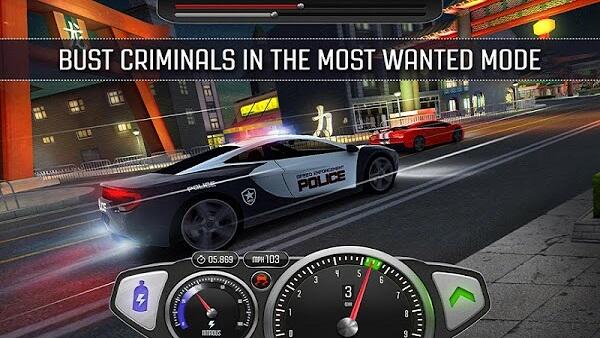 Carefully look through the available cars and choose the fastest one. You can also assemble these cars in your garage and build a collection, and personalize the cars with elaborate tuning to make them go faster. There are also over 1000 spare parts available that you can use to improve the technical specifications of your car.
Some of the fastest cars in Top Speed include:
BMW M4 (F82)
Mercedes-Benz AM6 GT S
Aston Martin Vantage AMR
Ford Mustang SVT Cobra
Chevrolet Corvette Z06
Audi RS7
Audi R8 V10 Coupe
Honda NSX
Chevrolet Camaro SS
Ford GT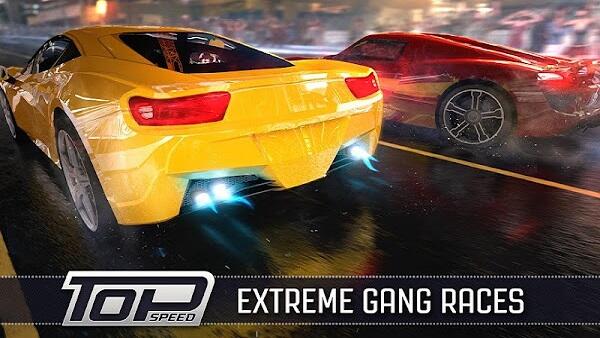 Although you might not get the fastest cars as a new player, you can look out for them the more you play. Aside from adding reinforcements to your car, you can customize it based on the color, sketches, and design. So whether you want to draw a symbol on the car or make it yours, Top Speed offers many options for you to enjoy.
Unique 3D HD Visuals
Another highlight of Top Speed is its 3D graphics. The graphic makes the mobile game look like your typical arcade game and is easy to learn how to play. Despite being a 3D HD, the game's design isn't unclear or blurry. You can easily see the signs on the buildings and the design of the cars.
On the game screen, you have easy controls for anyone to understand. These include the buttons for acceleration and brakes, the gear, and the options at the top of the screen. You will also see your car's stats on the screen, including the MPH and RPM.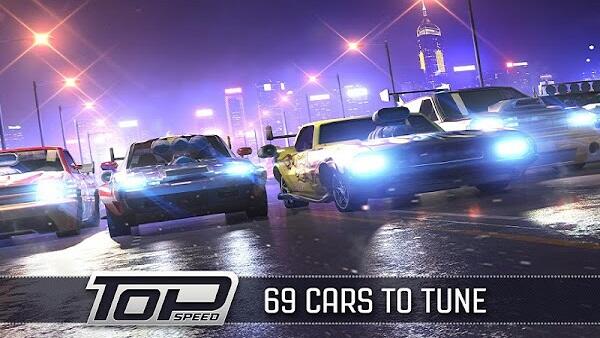 These controls make it easy for you to get the hang of playing this game, especially if you already know how cars work.
Top Speed Game Features
There are different features that you can enjoy while playing Top Speed. These features combine to give you a fun underground racing experience, including customization, realistic car parts and workings, and a fun racing experience. Some of these features include:
Drag and Street Game modes.
Over 69 cars that you can choose from.
Over a thousand car parts to get the most out of your chosen car.
RPG-style tuning is available for a better gaming experience.
Enhance your racing with dyno tuning.
Over 69 car liveries with an in-game livery designer.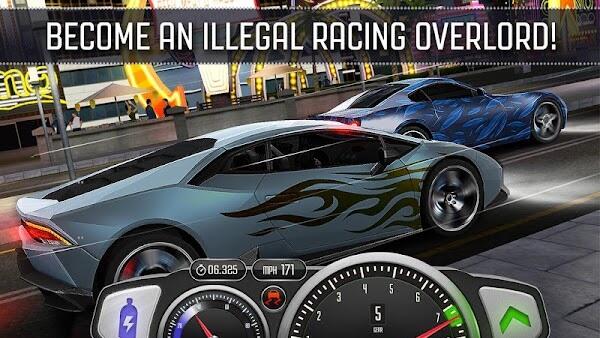 Burnouts to give you a more realistic game.
Realistic engine system that appeals to car lovers.
Manual gear shifting for a realistic gaming experience.
Mind-blowing 3D graphics that will keep you engaged.
Racing style pedals are available, including the clutch.
Different car and part styles from Japan, the US, and Europe.
An active community of car lovers that you can communicate with.
Five other districts to drive in and maximize gameplay
Real-life inspired aircraft carrier to race on
Arcade game mode
Adrenaline-inducing police chase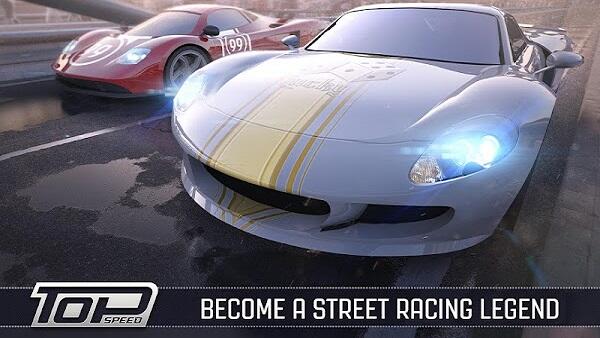 Customize your car and racing mode to enjoy the experience better.
Conclusion
Top Speed is the ideal 3D arcade racing game for those who enjoy racing games and the rush of getting caught. You can build your dream racing status on your mobile device, as it comes with limitless car customization for you to take advantage of. Car enthusiasts will enjoy this game since it mimics some of the most popular cars out there, and you can add different parts and features to the car for a better experience.
With the easy controls, anyone can get started while playing Top Speed. Take your ride on the streets, race against mafia crews, or run from the police to become the best car racer in the underground world.