Download Street Racing 3D APK latest version and enjoy thrilling street racing complete with impressive graphics. You can customize your vehicles with a huge selection of aftermarket parts.
Detailed Analysis of Street Racing
Street Racing 3D is a racing simulation game with high-level graphics, which lets you experience the thrill and excitement of professional street racing. It has lots of vehicles with diverse features and abilities.
When you first start playing Street Racing 3D, you will be given a chance to choose your first car. You can also buy other vehicles using the in-game currency.
There are different race tracks available in the game, and each one presents its unique challenge. The races are not easy to win, so you need to put your best foot forward to come out on top.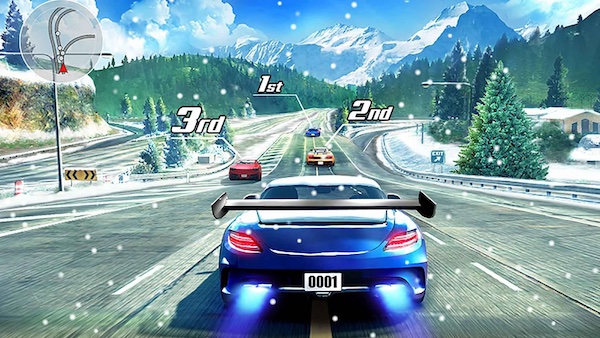 The controls of the game are quite simple and easy to use. You can use the strategically-positioned on-screen buttons to control your car.
You can also change the camera view by tapping on the corresponding icon. There are three camera views available, which are the cockpit view, the hood view, and the rear view.
The graphics of Street Racing 3D are quite impressive. The vehicles and environment are well-detailed and realistic. The sound effects/ background sounds are also incredibly good.
If you are looking for a challenging and exciting racing game, then you should check out Street Racing 3D. It is a great game that will keep you hooked for hours.
Why Download Street Racing 3D
Have you driven a car before? Chances are, you have. But how about driving a real street racing car? Street Racing 3D lets you do just that. It's an Android game that puts you in the shoes of a street racer.
You will take charge of a top-range sports car and compete against other racers in heart-stopping races. The game features impressive graphics and realistic sound effects that will make you feel like you're really behind the wheel.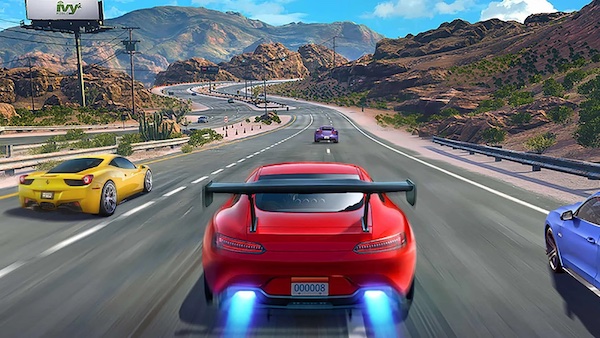 You can also customize your car with a wide selection of aftermarket parts. There are hundreds combinations to choose from. So whether you want to make your car look cooler or make it perform better, you can do so with Street Racing 3D.
Outstanding Features of Street Racing 3D
Drift in the Asphalt. Do you have what it takes to perform dangerous stunts, drags, and drifts? This game provides an opportunity to showcase your skills. Drifting will particularly earn you more points, so make sure to do it often.
Race in Different Weather Conditions. The game features different weather conditions that will affect your race. For instance, you will have to contend with slippery roads during the rain. So make sure to adjust your driving accordingly.
World-Class Asphalt Tracks. This game features top-of-the-range tracks that will take your breath away. They are set in realistic towns, cities, mountains, and forests. This way, you will always have a refreshing experience while playing the game.
Realistic Sound Effects. The game features realistic sound effects that will make you feel like you're really on track. The heavenly sounds of revving engines will get your adrenaline pumping.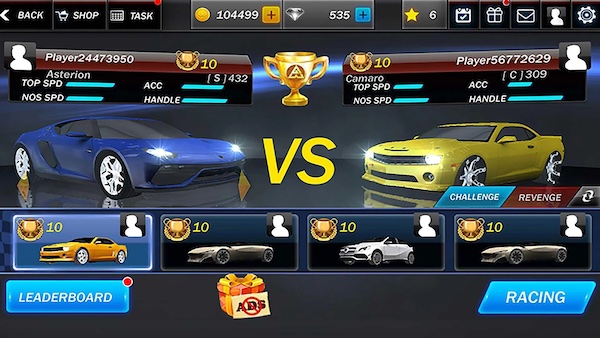 Collect Coins and Diamonds. This game features a virtual currency system that you can use to buy items in the game. Coins and diamonds are the two main types of currency in the game. You can earn them by winning races and completing challenges.
Customize Your Car. This game lets you customize your car to make it look and perform the way you want. You can change its color, add decals, improve its torque, and more.
Choose from a Wide Selection of Cars. Street Racing 3D features 30+ cars for you to choose from. Each car has its own unique set of stats and abilities. So make sure to pick the right one for your racing style.
Exceptionally Good Game Physics!
This game features realistic car physics that will make you feel like you're driving a real car. The cars handle realistically, and they react accordingly to the environment.
The trucks feature incredible turns that will cause unrivaled weight drag. You must be in your best shape to manage these turns.
Additionally, accelerating and braking feel natural. You will enjoy the sensation of speed while playing this game.
Diverse Racing Mode
This game features several racing modes that will keep you entertained for hours, including:
This game features a PvP game mode that lets you compete against other players globally. You can race against multiple opponents in real-time.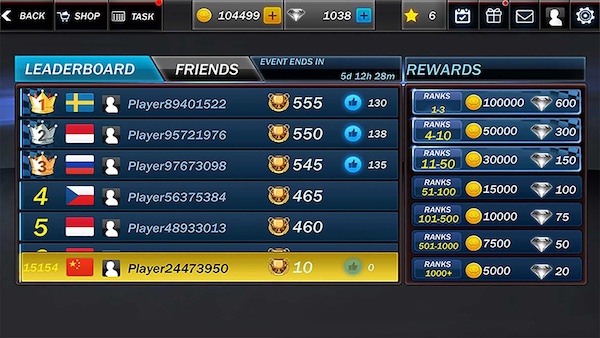 The game also features a leaderboard system that lets you see how you stack up against the competition. Always aim to be at the top! This is where the true feeling of success and accomplishment lies.
The career mode is the game's main mode. In this mode, you will take part in different races and events to earn coins and diamonds. You can also use these rewards to upgrade your car.
As you progress through the game, you will unlock new cars, tracks, and challenges. There are multiple events for you to complete in this mode.
This game mode is all about speed. You will have to race against the clock to complete the track as fast as you can. The faster you complete the track, the more points you will earn.
Always ensure that you beat the best time to progress to the next level. This mode is perfect for those who like to live on the edge.
Upgrade Your Car to the Max!
This game features a wide range of car upgrades that you can use to make your car perform better. You can add a turbocharger, nitrous oxide, and other performance-enhancing parts.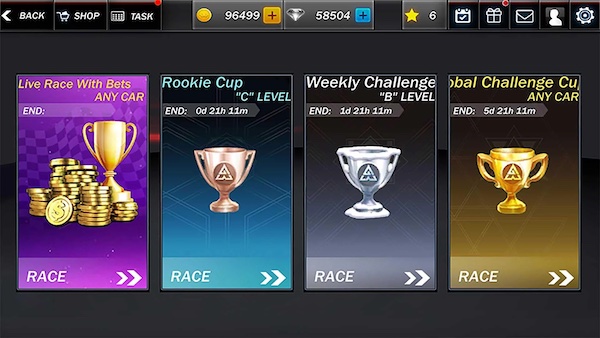 Additionally, you can also upgrade your car's suspension, brakes, tires, and more. Make sure to upgrade your car regularly to stay ahead of the competition.
Conclusion
Street Racing 3D is a top-of-the-line racing game featuring excellent graphics, realistic car physics, and diverse gameplay. It has several game modes, each with its own unique set of challenges.
The game also features a virtual currency system that you can use to buy items in the game. If you're a fan of racing games, Street Racing 3D is worth checking out.