Download Stick Cricket Live APK latest version and showcase your batting skills in intense 1vs.1 gameplay. It has realistic 3D stadiums and accurate ball physics.
Detailed Analysis of Stick Cricket Live
Stick Cricket Live is a sports application offered by Stick Sports Limited. It features authentic stadiums that mimic those used in real-life cricket matches.
This game was designed with 1vs.1 gameplay in mind, meaning that you'll be facing off against another player in real-time. The game features accurate ball physics, which makes for a realistic experience.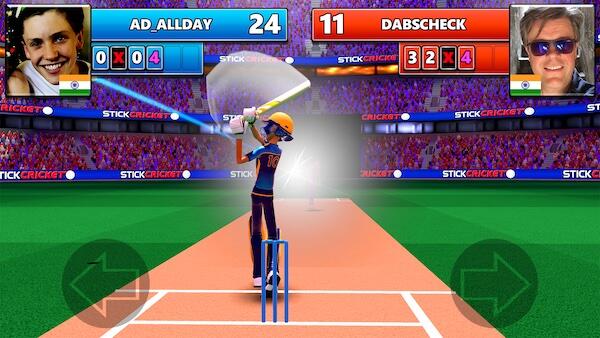 If you love cricket, you will enjoy the high-level realism and competition-based gameplay that Stick Cricket Live for Android has to offer. You will always be on your toes, as you never know when your opponent will score the winning runs.
Near-Real Cricket Experience
If you've ever been to any cricket stadium, you know that the atmosphere can be electric. Fans' cheers can be heard all around the stadium, and the tension is palpable.
Stick Cricket Live perfectly captures this feeling and brings it to your Android device. The game features authentic stadiums that have been designed to look and feel like real-life cricket grounds.
The crowd noise will make you feel as though you're right in the middle of the cricketing action. When you score, the crowd will go wild, and when you miss, they'll fall silent in an instant.
How to Play Stick Cricket Live
Stick Cricket idea brings the most popular sport of India, Pakistan & Sri Lanka to life in a way never seen before. It's easy to play – you just use your finger to swipe the bat and hit the ball.
However, the game's developer has simplified the cricket idea to help you focus on the batting.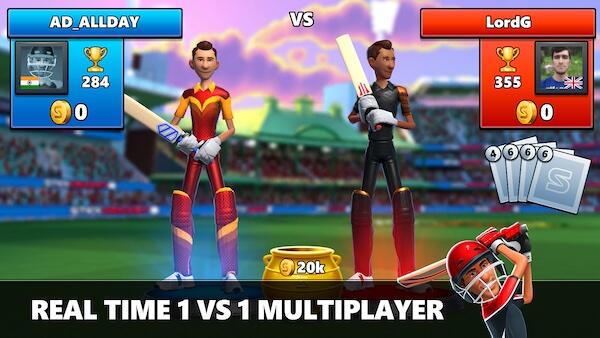 To bat, all you need to do is swipe your finger across the screen to hit the ball. There are no complicated controls to worry about. You can also adjust your shot by swiping left or right.
Whenever it's your turn, you will have to smash the ball past the fielder. You are allocated a fixed amount of overs to play, and you aim to score as many runs as possible before the overs ran out.
The more runs you score in the game, the better your chances of winning. When you're finished batting, it will be your opponent's turn to take to the crease.
Outstanding Features of Stick Cricket
Real-Time Gameplay. In this game, you will be allocated a real player as your opponent. You can interact with them in real-time as you play the game. This is a great feature that makes the game more exciting and competitive.
3D Cricket Stadiums. The game features some of the most popular cricket stadiums from all around the world. Each stadium has been accurately recreated in 3D, making for an immersive experience.
High-Quality Graphics and Animations. The game features high-quality graphics that are realistic and detailed. The animations are also smooth, making for a great gaming experience. All the stadiums will be based in real-like stadiums in Dharamshala, Dubai, and many other locations.
Head to Head Cricket Action. The game pits you against another player in a 1vs.1 match. This is the perfect way to test your batting skills against another player.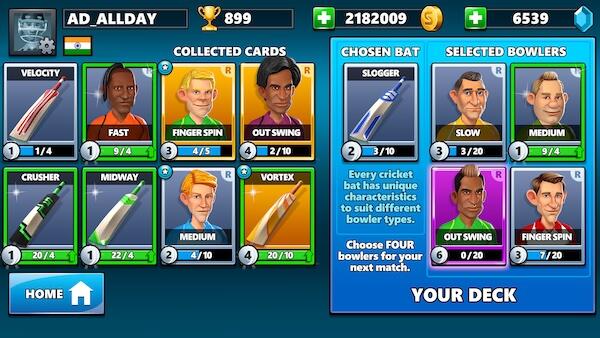 Keep Upgrading Your Bowlers. This game has a card system in which you can upgrade your bowlers. The higher the quality of your bowler, the better chance you have of taking wickets. Ensure that you earn high-quality cards to unlock the best bowlers.
Earn Kitbags. In this game, you can earn kitbags by playing matches and winning. These kitbags will help you to unlock new bats, balls, and other upgrades that will improve your gameplay.
Customize Your Character. In this game, you can customize your character by choosing their hairstyle, clothing, and accessories. You can also change their batting stance and style to suit your preferences.
Change Your Country. This game gives you the option to change your country. You can choose from a wide range of countries, including India, Pakistan, Sri Lanka, England, and Australia.
Addictive Gameplay. When you lay your hands on this game, you will struggle to put it down. The game's authentic approach to cricket and its easy-to-use controls make it an addictive experience.
Use In-App Purchases!
If you want to revolutionize your game, you can make use of in-app purchases. In this game, you can use in-app purchases to buy new bats, balls, and other upgrades.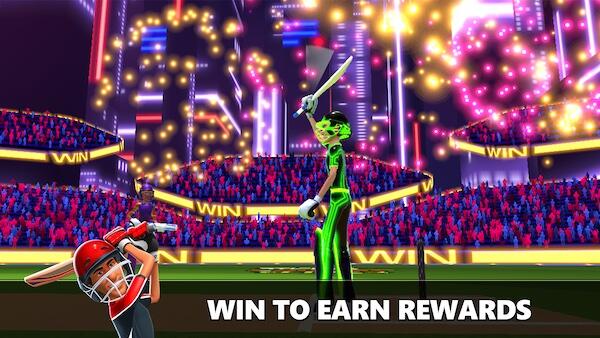 However, these in-app purchases are not essential to winning the game. You can still enjoy the game without spending any money. The choice is up to you!
High-quality Graphics and Sound Effects
It feels fulfilling when you see all fans rise in your honor! This game's graphics are super detailed, and the animations are smooth. The stadiums are also based on real locations, which makes the game more immersive.
The sound effects are also top-notch and add to the overall gaming experience. When you hit the ball, you will hear a satisfying 'thwack' sound, and when you take a wicket, the crowd will erupt into cheers.
Lots of Characters to Unlock
This game does not limit you to only a few characters. There are numerous characters you can unlock by playing the game. Each character has its unique batting style.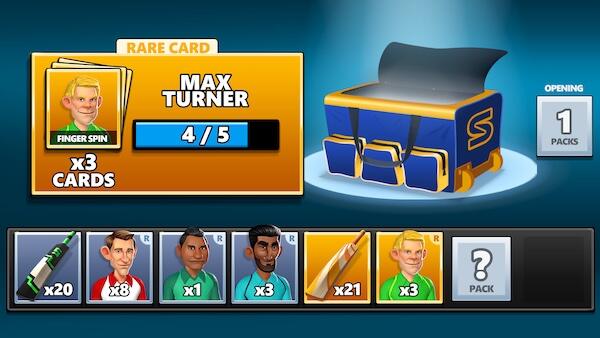 Always ensure that you have a collection of the best players so that you can put up a good fight in any situation. To achieve this, you should hit the ground running and win matches from the beginning.
Conclusion
Stick Cricket Live is an excellent game that any cricket fan will enjoy. The game has outstanding features, including real-time gameplay, high-quality graphics and animations, and addictive gameplay.
It also gives you the option to make in-app purchases to improve your gameplay. Give this game a try today and experience cricket action in its simplest form.