Download Parkour Race APK free run game. Race against time, jumping from building to building with amazing moves and vaults over obstacles across the world.
Introduction to Parkour Race
Parkour is exciting, and it is quite thrilling to watch individuals jump from one point to another in elegant and fluid movements. It requires a lot of dedication and practice to be able to do this, and very few people get good at it. The Parkour race game allows you to enjoy the beauty of this amazing discipline on your phone.
The game Parkour Race adequately emulates the movements of Parkour in real life. Not only do you get to perform Parkour moves, but you also get to race to cross the finish line. With every win, you develop your skills and gain game points.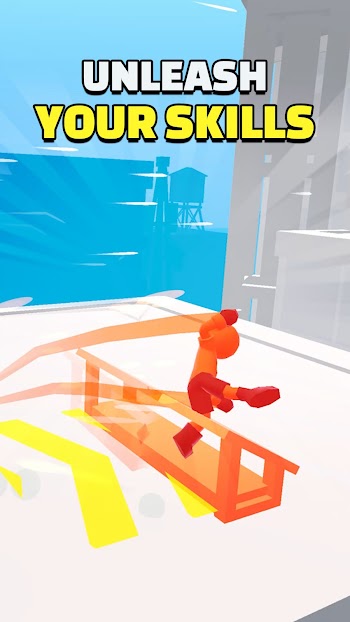 Parkour Race is a 3D game designed by MadBox. The player character is a stickman who runs in a Parkour race against other opponents jumping from one building to another. The racers have to overcome different obstacles placed in their paths.
Players get to tour the world, jumping from rooftop to rooftop in different cities around the world. Race in beautiful cities like Tokyo, Paris, New York, and many more. Each city poses a different challenge, and players may have to level up in skills and game-playing abilities.
Remember, the game parkour Race is not just about scaling buildings but also doing it faster than everybody else so you can win the race. This means you will have to take advantage of every item you come across to gain an advantage. An example of such an item are speed boosters. Collect as many speed boosters as possible to run faster than your opponents.
The game also provides daily challenges which yield nice rewards. From these daily challenges, you get gift packages and accessories that you can use to glam up your character. Style your character with acquired items to look different from other stickman players in the race.
Racing games leave out little time to react and correctly maneuver your piece in the course of playing the game, that is why you need easy-to-navigate controls. Parkour Race comes with basic controls, which include a left arrow key and a right arrow key.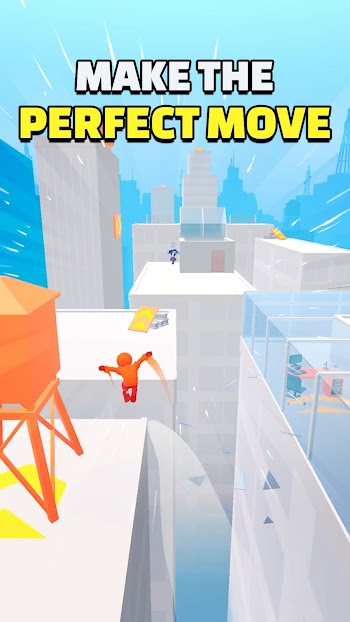 Parkour Race is an exciting game that opens you up to the awesome world of Parkour. As your character develops, you learn new and amazing skills that make you outstanding. The more skills you can perform, the more scaling buildings become easy for you.
Features of Parkour Race
The game Parkour Race is loaded with tons of wonderful features that make it popular among
fans from different parts of the globe. Some of these features include:
1. Amazing Cities
Ultimately Parkour involves scaling buildings and jumping from one rooftop to another. However, if you look at different cities around the world, you would realize city models adopt different architectural styles. As a result, the building designs may differ slightly.
Parkour Race allows you to race, jump and flip in different cities across the world. Each city offers different obstacles, and you will have to stay light on your feet to get past your opponents and win the race.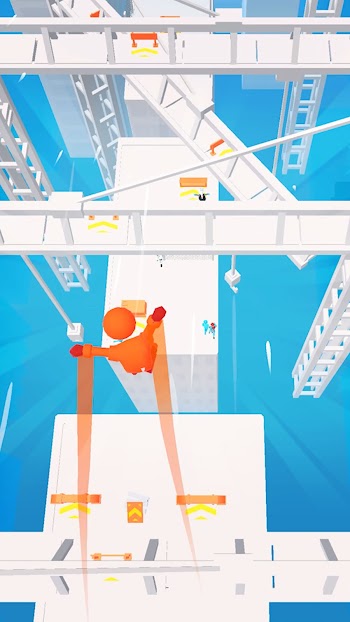 As you would have in most games, difficulty increases as you make progress in the game, moving from city to city. This means that you will find some cities more difficult to race in than other cities.
2. Nice outfits
In the game Parkour Race, you assume the role of a stickman. Your character from the onset comes with no accessories; hence all you have is a plain colored stickman. However, as the game progresses you will find several gift items and tokens which are awarded after winning a race. You can also get gifts and accessories from daily challenges.
With the acquired items, you can change the look of your character so it can stand out from the other opponents in the race. You can also get items that can be used to upgrade your skills and improve the all-around ability of your character. The more abilities you have, the faster you move and the easier it becomes to win races.
3. Sublime skills
One of the joys of watching Parkour is the skills, spins, and flips you see on display from different athletes. Since you control the character, imagine yourself performing these different skills and moving quickly to stay ahead of the opposition and ultimately win the race.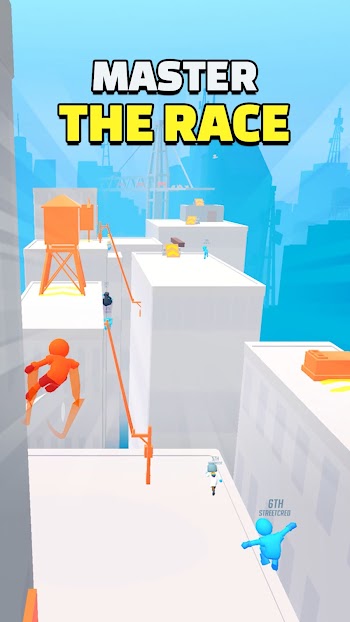 The game Parkour Race features these different sublime skills to add a more realistic feel to the game. Perform all sorts of tricks like precision jumps, Parkour rolls, wall runs, arm jumps, and many other awesome moves. To goal remind to win the race, so take advantage of power-ups.
4. Easy controls
The game Parkour Race is easy to play despite the complex movements you have to make with your character. The game comes with two basic controls that allow you to move freely and quickly as you race against time to be the first to get to the finish line.
The easy-to-control feature of the game makes the entire gaming experience fun and relaxing. Players are expected to hold the screen to move the player and swipe in their direction of choice to move through obstacles. Speed boosters rapidly increase the speed with which your stickman moves, allowing it to move faster and jump higher.
5. Time burner
There are different types of games available for download across various platforms. Some of these games are long, all-engrossing, and require concentration, while others can be played while you are waiting before making the next move.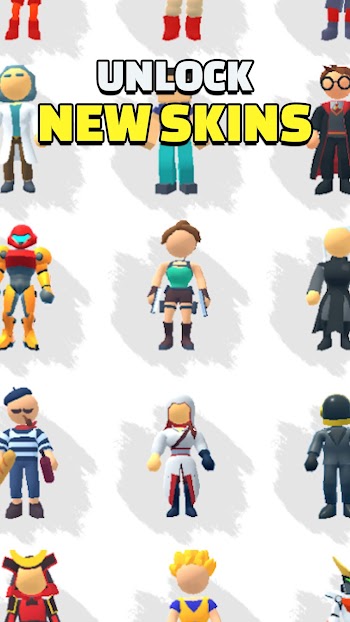 The game Parkour Race is capable of fulfilling these two roles. It can be played for long periods when you have the time, and it can also be played when you need something to burn that three minutes waiting period.
Conclusion
Parkour in itself is exciting and liberating, and the game Parkour Race captures the essence of this discipline while allowing you to have fun as you play. The game is easy to play, exciting, addictive, and guaranteed to keep you entertained.