Download and install Rival Stars Horse Racing APK and learn how to ride and race horses and train, breed, identify and upgrade the best horses out there.
Description of Rival Stars Horse Racing
Owning a racing horse is not enough. A horse owner has to do many things before putting his horse on the racing track. The first thing you have to do is to care for your horse. You must be the provider for your horse, ensuring that it does not go hungry, thirsty, or sick. Your racing horse must be in perfect health. Then the next course of action is to train this horse. You cannot just put your racing horse on the track without first training it. Have you read the book or seen the movie titled Seabiscuit? Now that is a good example of a well-trained racing horse. So, for your horse to be effective and the best other horses on the track, you must have trained it very well.
In this game, the main aim is to become a champion by riding a winning horse. Your mission is not only to win races but to restore your family's legacy by becoming the ultimate champion when it comes to horseracing. You and your horse will have to travel worldwide and race on popular and legendary tracks to battle other horses and horse owners. As you race along, you will earn prestige and slowly climb the leaderboard. In time you will become the all-time champion and stay at the head of the leaderboard.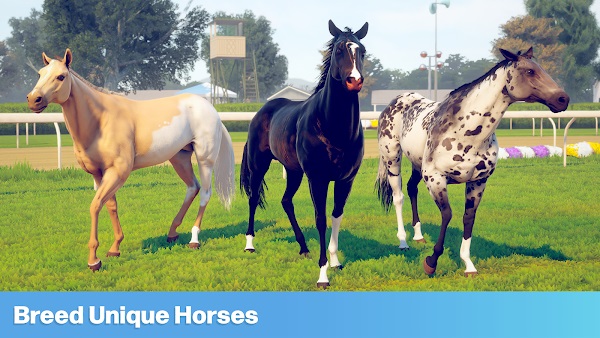 You will need to select your style of play and set yourself apart as a jockey, race manager, horse trainer, breeder, and so on. You are responsible for everything that concerns your horse, so you have to make all the decisions, such as hiring new staff at the homestead ranch, upgrading facilities, and the right time to invest in your horse.
The quest for your horse to become the world's racing champion begins from here. Plan the championship life right from this game called Rival Stars Horse Racing.
Activities Involving Rival Stars Horse Racing
The following elements involve your horse – everything you can do with it.
Racing
Playing this game gives you a good feeling of what horse racing should be about because you will be provided with intense race commentary, cinematic races, and motion-captured animation.
Immerse yourself into the addictive gameplay that brings horse racing to your doorsteps.
You can participate in the competition by riding your horse. Alternatively, you can use a jockey to ride for you instead.
You have the chance to customise everything relating to you or your horse, such as helmet, silk, and face.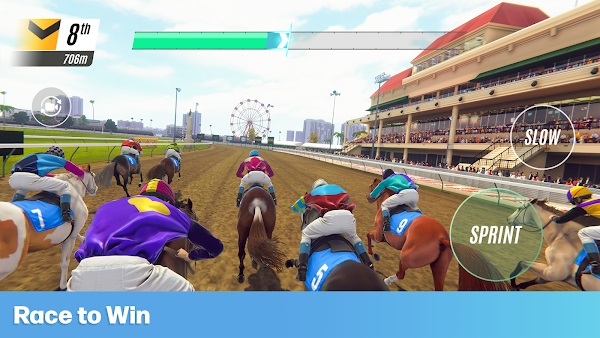 Riding
While riding your horse, you can explore other areas beyond the racetrack, as long as you are not running a competition yet.
In a mode known as the Trial Mode, you will be given a specific time that you will race against. You are required to beat the clock.
You will encounter several obstacles on the ranch as you ride. Your job is to teach your racehorse how to jump over obstacles in case of competitions.
Breeding
You may not be able to do things on your own, such as when to sell, breed, and buy new horses. Instead, you will require the services of a stable manager.
Every horse has its own special abilities, such as detailed stats, pedigree history, characteristics, and appearance.
It is not enough to just breed any horse. Some horses are special due to their genetic history. Therefore, if you are breeding horses, ensure that you breed your horse with a perfect genetic system.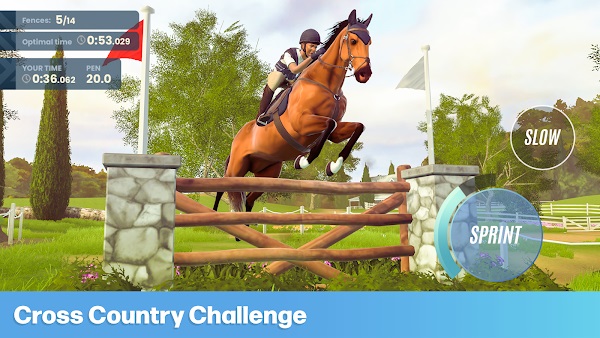 Training
When it comes to training, you must probably know absolutely nothing about it. You cannot give what you don't have. This is why you will need the service of a professional if you want your horse to be trained in the best way possible. You must hire a trainer who understands horses more than you do.
Training will convert your horse from a regular horse to a unique one. Their skills have been upgraded; they can run faster and catch cues much easier. By training your horse, you will be improving their abilities, such as acceleration, sprint energy, and speed.
But you have to go the distance. There are different levels of training for your horse. Besides the fact that you will help them increase their abilities, you will have to train them better to be their most active during competition. Therefore, you will probably put them in some lesser competitions to have a good feel of what it takes to race against other horses on the tracks.
Upgrade
When you race with your horse and win, you will receive some rewards. You can use these rewards to upgrade your horse and increase its abilities significantly. At the beginning of the game, you will receive only a few rewards. But as the game continues and you win some major races, your rewards will increase, so you can use your winning to bring back the lost glory of your homestead.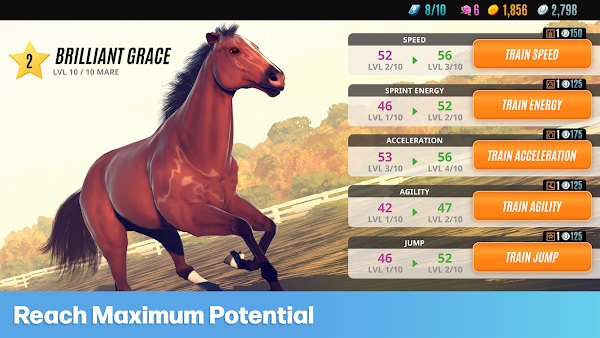 Besides increasing your horse's abilities, you can also use your winnings and rewards to unlock some better stable stalls in which you can house your horses. Perhaps the old stable you used is too small to accommodate all your horses, or it is not in the best condition. Then you can unlock better and bigger stables for your horses' comfort.
You can also upgrade the facilities of your training system to allow your horse to perform to the best of its abilities.
Complete some goals and gain achievements that will provide you with rewards that you can use to dominate the racetracks and emerge as the ultimate undisputed champion. You can help your horse become the best racing horse in the world.
Rival Star Horse Racing is a free-to-play game, but there are some in-app purchases you may have to make to increase your winning chances and have the best horse racing experience.
Final Words
If you are searching for a game where you will not only race with horses but also learn how to race, ride, breed, train, and upgrade your horses, then Rival Stars Horse Racing is the game for you. Download this game and be lost in a world of total domination on the racetrack.


Join Telegram Group
Download and install Rival Stars Horse Racing APK and learn how to ride and race horses and train, breed, identify and upgrade the best horses out there.