Download Head Ball 2 APK to join other football lovers in playing fun games and building an online gaming community. This football game lets you do both!
Head Ball 2 Overview
Head Ball 2 is powered by Masomo Gaming, a game studio owned by MiniClip, an international entertainment company. It is an addictive soccer game that grants you access to soccer games with multiple players. In the game, you get to experience action-filled moments and learn strategies.
Head Ball 2 is a simple game of PvP football. Video games are a great way to connect with people virtually, and Head Ball 2 does this effectively. It consists of one-on-one football matches against opponents from anywhere in the world. In addition, it is an online multiplayer game.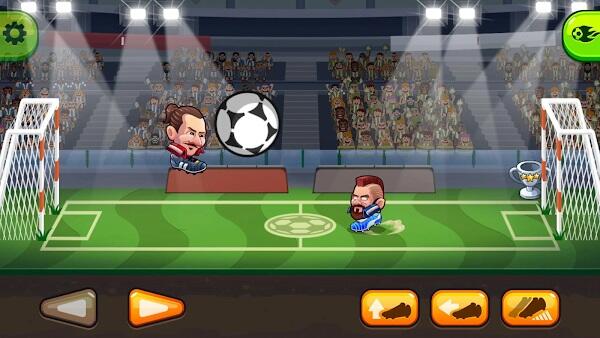 This football game was released on the 10th of October, 2017. It is a sports-themed game available on mobile devices and PCs. For the PC version, you may need to install an AndroidOS emulator. Head Ball 2 requires practice and skill as you'll be playing experienced teams. This enables you to compete well against them and win your games.
Arcade Style Gameplay
Social distancing greatly reduced the social abilities of most people. Head Ball 2 attempts to fix this by being a game where you have to interact with your opponents. The name sounds like a normal football game, but it is far from this.
Head Ball 2 is an arcade-style game that is based on football. It offers Ping Pong-like gameplay in which you aim to score more goals than your opponent using your head to hit the ball. Since it is a one-on-one game, you assume all the positions; defender, striker and goalkeeper.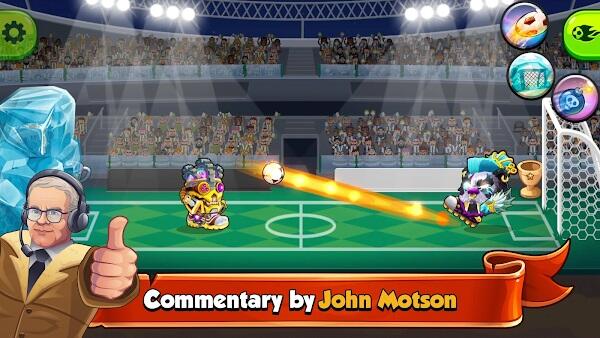 You play the role of a character with a big head used to move the ball. There are special powers available to you. They include freezing your opponent, making your character larger, and invisibility. You also sometimes get to hit the ball with your feet for the high and low kicks.
In Head Ball 2, success is the result of luck and skill. XP (experience points) are gained when you play matches and unlock achievements and special powers. Each goal earns you 3 XP, each draw gets you 1 XP, and you lose 2 XP when you lose a match. Each match is only 90 seconds long.
Notable Features Of The Game
Head Ball 2 offers a good game, and these features are how it does it.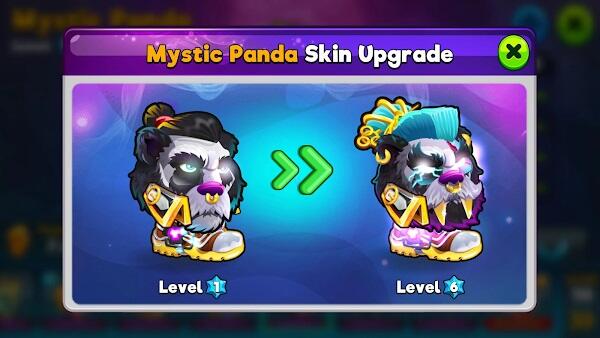 Unique Game: Most football games just have you kicking the ball around. That's fun too, but Head Ball 2 offers you something extra. You get to use your character's head in a bat-like way to move your ball around. The combination of arcade-style and soccer games is unique and alluring.
Career Mode: Build a successful soccer career by unlocking bonuses, accessories, upgrades and characters as you play the game. The rewards are better as you progress, but they also become more difficult to earn. Enjoy the normal gameplay or enter special events to engage with the special features.
Customization: Head Ball 2 features a bunch of customization options. You can give everything a personal touch, from the characters to the accessories. So pick your favourite from the 125 unique character options, and create your dream football player. Then, you can change your character's hats and shoes and upgrade skill levels.
Leagues: You can also join to create a team of players to play in competitive leagues. There are five football leagues, and you have better chances to play as a team. As you defeat other teams, you rise from the Bronze League to the Diamond League.
Play With Friends: Connecting your Facebook account to the game enables you to play against your friends in real-time. You can also create or join teams with your Facebook friends and play leagues. This way, you have people you know contributing to your team's progress.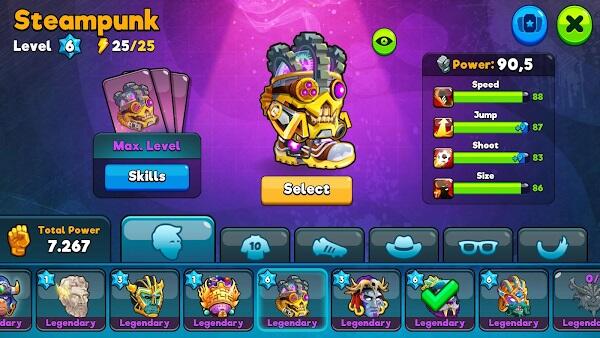 As you play, you'll hear the voice of the commentator, John Motson fueling your spirit. Head Ball 2 also features daily missions to motivate and earn more rewards. The game is free to play, but there are in-app purchases. Some of them can be made using the in-game currency, but the others require real money.
Tips And Tricks
Head Ball 2 is more than just bobbing a ball around. It requires you to have sharp instincts and flexible fingers. You need to be quick. Getting the eball into the net is based on physics. You must learn to judge the ball's projectile before making your shots.
You also need to strategize your game. You can decide to play the offence, defence or a combination of both approaches. The aim is to score as many goals as possible, so consider your opponent's approach to choosing one that suits it.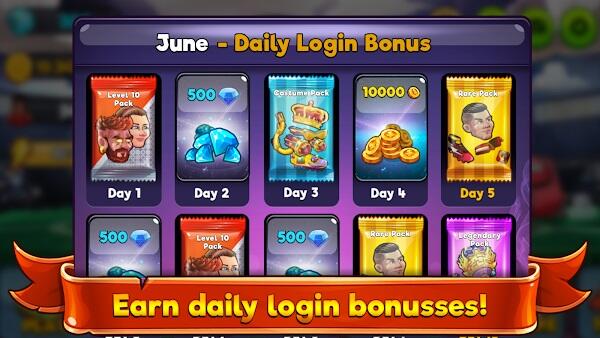 It is important to keep checking the time. You have 90 seconds to play the game and win or lose. Ensure your strategy cannot easily be understood by the opponent. Confuse the opponent, so he/she finds it hard to respond to it.
Play calmly. Do not leave your goalpost unwatched even as you try to score goals. In all you do, ensure you enjoy the game. It is still a game, and fun is one of the reasons you're playing. Don't let strategy and pressure rob you of the fun in the game. You've got this!
Conclusion
Head Ball 2 can only be played online. It requires an internet connection since it's mostly a multiplayer game. This feature can be a setback for people who live in areas with poor connections. However, it's one thing you'll have to endure because that's how the game is designed.
The concept of the game is intriguing. It will catch your attention when you open the game app and begin playing. It also has the chat feature, which lets you text your opponent during the game. You can use this to sneak peeks into the personalities of your competitors or even distract them!