Download Fishing Hook APK and enjoy an immersive fishing experience! A fun fishing game with incredible scenes and spots, superb gameplay, and beautiful graphics.
Description of the Fishing Hook Game
Fishing Hook is a fishing game available on mobile devices. It was designed by Mobirix and first released on the 23rd of November, 2015. The game offers fantastic fishing spots with a lifelike design that makes you feel like you're fishing. This is made possible with the 3D graphics.
The gameplay in the Fishing Hook game is pretty simple and intuitive since fishing isn't that complicated. You will be given a fishing rod at the bottom of the screen, along with the hook and line. The main aim of this game is for you to cast the fishing hook at a given distance and catch the fish you are aiming for.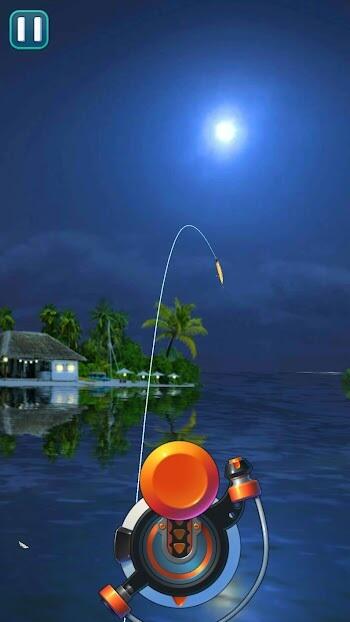 After casting the line, Fishing Hook will show you how far your hook went and the fish you got. This makes the experience more lifelike than a typical simulation. You can also see the different species of fish you have caught and do your best to capture the particular fish you are asked to.
Fishing Hook is an engaging fishing game that will appeal to mobile users. You can use this to understand how fishing works and practice fishing for different kinds of species while at sea.
Gameplay and Fishing Spots
As the name implies, Fishing Hook revolves around fishing at different attractive spots. If you ever feel like fishing, you can pick up your phone and start. The gameplay is pretty simple; anyone can get started after downloading it.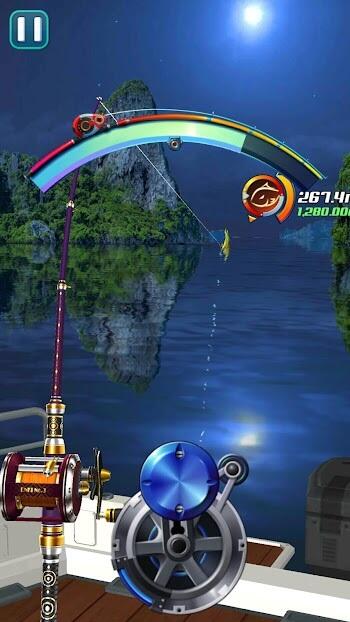 Start by choosing a location on the map that you will fish at. Then, select your fishing gear and cast the road. After that, you will wait for the fish to bite. When your fishing rod moves, you need to touch the screen to move the rod until you reach a circular point on the water surface. Then, remove your hand from the screen and pull the lever.
If you get the timing right, the fish will automatically appear as a part of your catch. Then, you will see your score on the screen. The game stands out from other fishing games with its neat, dynamic yet fast-paced gameplay that is ideal for your mobile device. You don't have to set anything up or worry about unlocking locations or passing the levels. Instead, it's all about offering an authentic fishing simulation for enthusiasts to enjoy.
Also, the Fishing Hook game pays attention to the weather, making it more realistic, like actual fishing. There are different winter and summer fishing sessions that you get access to. You will need different fishing gear based on the weather condition. Also, you can get different kinds of fish in the summer or winter, and the scenery also changes based on the season.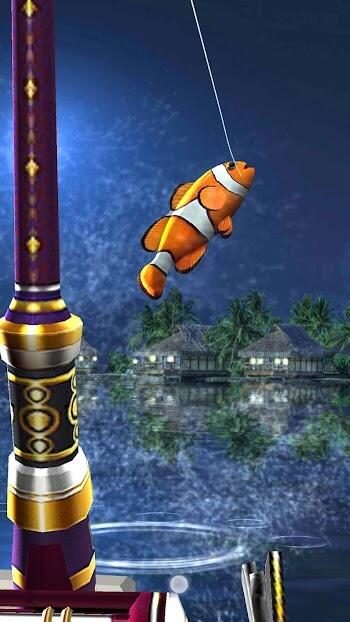 Amid this fantastic scenery, you can take in the scene and wait for the fish to bite. It makes you feel like you're fishing and gives you the anticipation that comes when you're waiting for the fish to bite your hook.
There are also beautiful fishing spots for you to choose from in the Fishing Hook game. All the locations are unlocked from the start, and you can choose from over 60 of them. These fishing spots are featured worldwide, including Alaska, the Mekong River, Cape Horn, American Lake, Lake Qinghai, Rio Negro, Norwegian Fjord, South American river, and more. If you're a fan of fishing, you'll know one of these famous spots.
Fishing Hook also pays attention to the specific species, weather, and soil you get in these areas. Based on these conditions, you need to choose your fishing gear, including the hook, fishing line, fishing rod, net, sink bait, fishing net, face shield, and more, to get the fish you need.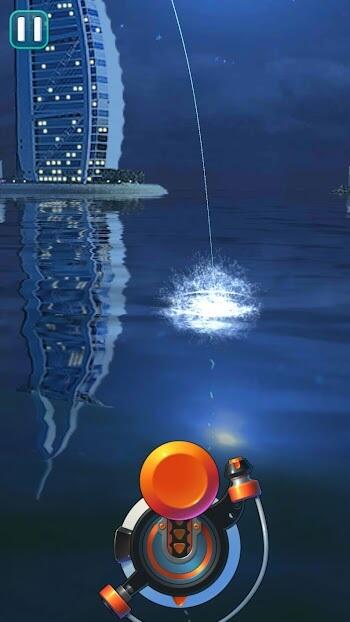 Aside from offering 60 unique locations, Fishing Hook also has hundreds of species of fish that you can catch. Different fish will be included in the game; since it is regularly updated, you can look out for even more species. If you're a fishing enthusiast, you can look out for your favorite types of fish while casting your rod.
Wide Range of Tools and Fish
Fishing Hook offers players a wide range of fishing tools for enjoying the gameplay. At each destination, you are given a compatible bait and kit to match the river terrain and fish species in that area. You can replace the bait with whatever you want, whether it's common worms and flies or small fish for larger fish.
After choosing your bait, you can prepare all the other tools you need. These include the fishing rod, fishing line, landing net, ground bait, hook, reel, bait, and fishing line. It's easy to choose the fishing gear you need, as the game does not offer a complicated set of tools. Also, all the tools are already unlocked, so you don't have to try to gain coins and get new fishing tools.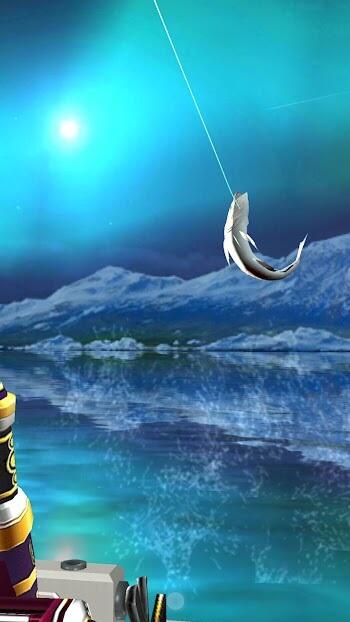 Fishing Hook also allows you to compete with other players if you're tired of fishing alone. The PvP mode offers you gameplay that you can share with your friends. You can also engage in fishing tournaments, including small and big in-game events for you to enjoy with other fishing enthusiasts.
Choose the scene you want to play with your friends and the equipment. You should also check the stats of your opponents to see how you can prepare for a match against them. Getting some of the best rods and equipment is essential to get the biggest catch among other players.
Fishing Hook has sixteen different languages, too, so people worldwide can play together in tournaments. When you catch fish, you can decide to sell them in the market or throw them back in the lake.
Conclusion
Fishing Hook is an engaging and impressive game that will appeal to fishing enthusiasts. The game offers 3D graphics and attractive visuals that make you feel like you're fishing. You can catch a wide range of species and explore fishing spots based on real-life areas.