Download Renegade Racing APK and run the street of racing with this game. Pair with any opponent all around the world and fill up the starting grid in seconds.
Renegade racing
Renegade racing is an adrenaline-filled game created by a stickleback game and published by not toddlers. It was formerly a web/flash game, but now the latest version is available on all mobile devices (Android and iOS). Renegade racing is a multiplayer game whereby you will play with other players worldwide.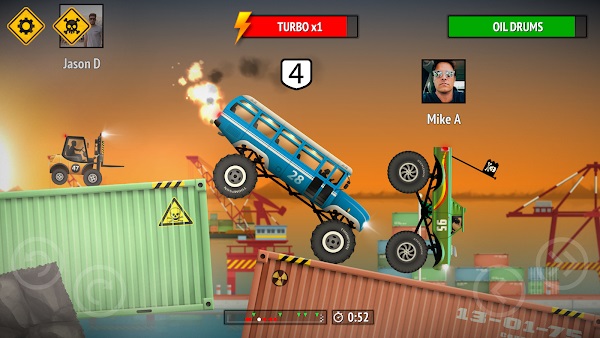 Just like other racing games, Renegade racing's ultimate goal is for you to finish before your opponents, it has several action-packed settings. In the Renegade racing game, the more stunts you perform, the more energy you get, increasing your vehicle speed. No matter the kind of vehicle you have selected, the stunt feature applies to it.
Renegade Racing Description
Renegade racing is a driving game that makes you compete with five other players. It was originally a flash game before it was remade into a mobile version in 2019.
The latest version of Renegade racing is available on all mobile devices (Android and iOS). The Control setup of Renegade racing is similar to the earn-to-die series, whereby the balancing controls are on the left and the acceleration to the right (interchange).
The game includes several crazy unlockable cars, impressive power-ups, and a whole lot of action. The game also contains a good amount of customization where you can upgrade your vehicles and unlock up to 16 different power-ups and a range of vehicle skins.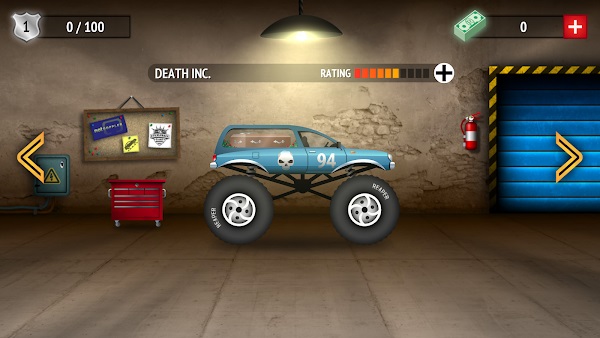 Renegade racing game allows players to perform stunts through the map airtime opportunity. To win this game, players are expected to cross the finish line first before their opponents. Roads in Renegade racing ain't a smooth road neither rugged rather, it's full of ups and downs, making you stunt and backflip.
Winning a race on the Renegade racing game gives you leverage to access higher arenas when you level up. Also, money is earned. The money can be used to purchase power-ups or vehicle upgrades. Your position in the game is displayed on top of the vehicle.
On the other hand, losing a game without being the last, Renegade will grant you money, but it is with less EXP. Furthermore, placing last in the game deducts EXP. Except if it is zero already. However, when you lose a race in the game, The race can be restarted by watching ads or paying a price. The only disadvantage is that the player cannot return to the former arena.
Renegade game offers a wide selection of cars, which will be unlocked when the previous car is fully upgraded.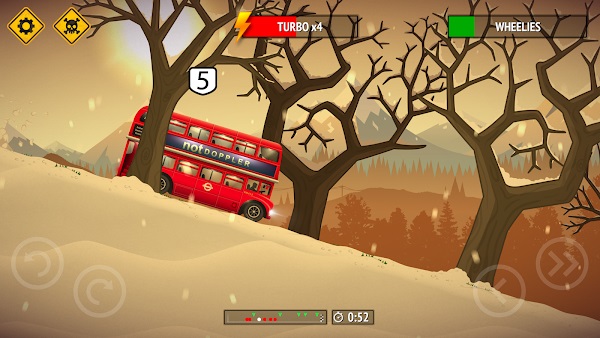 Alternatively, the cars are unlocked by purchasing with real money. All cars are arranged in tiers. The higher the tier, the higher the car upgrade and the cost of purchasing them. Before the race commences, you have to complete a few missions.
In addition, each tier you unlock will give you access to new levels, from the peaceful docks to the fiery Devil Island, to trap-filled caves of ice caverns and another new world. With Renegade racing, you can unlock and upgrade over ten different cars. Remember that this game does not focus on driving or racing alone but rather on performing stunts and backflips, which will give you a heads-up, improving your turbo.
Features of Renegade racing
Renegade racing features action-packed settings for players to enjoy. Here some features
Setting Option
Once you open the application, Renegade racing allows players to set their game preferences. This includes the type of car and color or adds players. You can also select the arena you want to play in.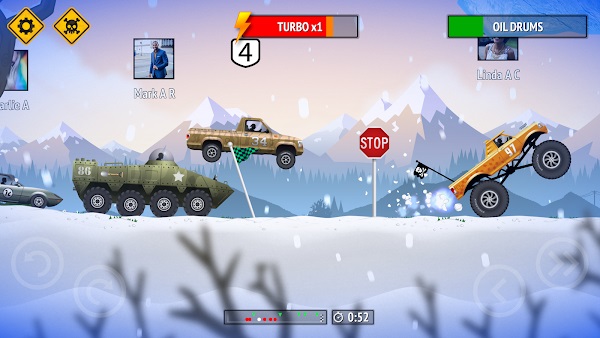 Guide Option
If you are just playing the game, there are guides to show you what to do at each level, like taking a back flip or stunt. Select your vehicle and track to start your race, with the WASD or the arrow keys to control. Use up or W to accelerate, down or S to brake, spacebar or X to jump, left or right, or A/D to tilt your car forwards and backward.
Game mode option
There are three game modes for Renegade racing, learner, beginner, novice, and other arenas. You get to choose which arena to play in
Gift Box
There are some laid down tasks or targets in which, when you meet them, you get some gift bonuses which could be a new skin of a vehicle and more.
Time frame function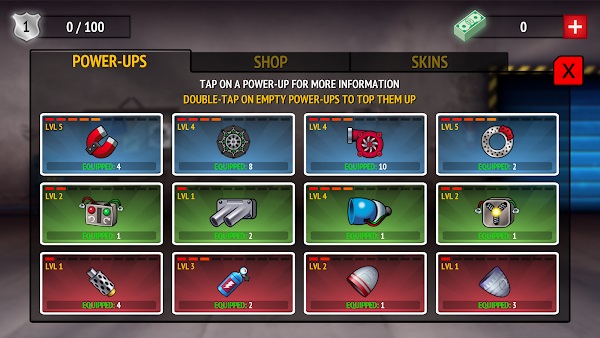 While playing a Renegade racing game, the time in which you cross the finish line is being tracked. After each game, it is displayed.
Conclusion
The Renegade racing game is an exciting game to play. You get to connect with other players and sometimes carry out personal training. The game has an excellent user interface which aids its ease of use. You get an adrenaline rush while playing this game, making it thrilling.
Download Renegade racing game on your mobile Now!!


Join Telegram Group
Download Renegade Racing APK and run the street of racing with this game. Pair with any opponent all around the world and fill up the starting grid in seconds.