Download Prime Peaks APK and take your racer on a ride through challenging, realistic, and exciting off-road terrain. Enjoy a thrilling race adventure to the top.
About Prime Peak
Prime Peaks created prime peak game, and the latest game version was updated on July 29, 2022. The game is available for Android users, and it's a freemium game with in-app purchases. Additionally, it can be played offline.
Game Experience
You get to race to the top in Prime Peaks. It is arguably the most enthralling off-road racing game! Go through rugged, sharp and clear terrains and compete against your friends to see who is the best all-terrain driver.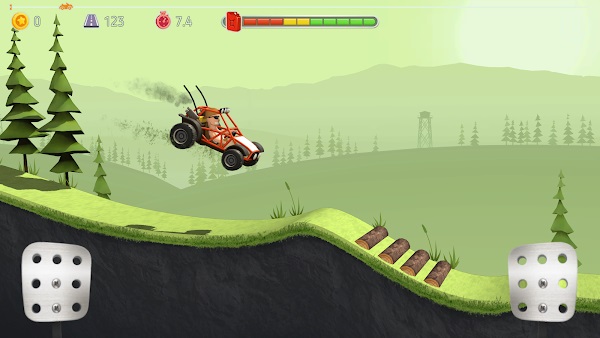 Ever thought of taking a test drive in some of the most remote mountain terrains? You can do so with Prime Peaks, a collection of tracks designed to amaze you as you race to the highest point. Each track is built with realistic game physics to provide the best off-road challenge.
Choose from various vehicles, each offering something unique in your race to the top. Your heart will keep racing as you attempt to climb steeply and sloppy hills and navigate rocky paths. Push your vehicle to its limits and earn bragging rights as the best driver and competitor among your friends.
Playing Prime Peak
Prime Peaks is a two-dimensional racing game in which you must complete challenging races while collecting as many coins as you can. However, you must be cautious because one mistake could cause your car to tip over and land you in the dirt.
Your aim is to get to each racetrack in the fastest time possible. You shouldn't reach full throttle yet, because you need to master your driving skill before pressing hard on the accelerator. If you accelerate too fast, your car will flip over. As soon as you learn how to drive skillfully, you'll be able to make some beautiful jumps as you know how to manoeuvre your vehicle handle.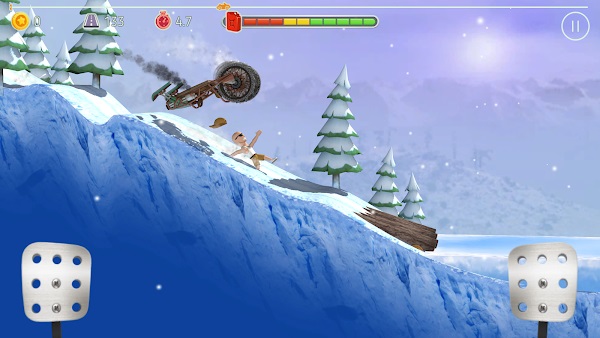 You may buy new vehicles or upgrade your current ones with the winning coins from races! For selection, various tractors, monster trucks, motorcycles, and more are available. Specific vehicles are required to complete some of the more challenging levels. For example, you can fly through the air or perform quick shots. To try to defeat your opponent, you must use a variety of tactics.
The game is just like Hill Climb Racing, but with fantastic polygonal visuals, Prime Peaks is an exciting game. With over 20 racetracks on various islands and over a dozen cars to unlock, this fantastic game is sure to be fun for you.
Game features
Exciting game: Off-road racing game that is both entertaining and challenging as you get to race to the top either by yourself or by competing with friends. You'll get that feeling of excitement when you've mastered your driving skills and can make an incredible move in your vehicle effortlessly.
Various Vehicles: Choose your vehicle from the available cars and customize it to your liking. There are monster tractors that would survive the steepest of hills, motorcycles that would move swiftly on the terrains and more trucks and cars that would ensure you have a good race.
Challenging tracks: Immerse yourself in difficult tracks and feel that rush of adrenaline each time you almost can make it through.
Customize your Character: This is a new feature that allows you to design your own driver.
Superb game design: Prime Peaks will also use realistic physics principles to enhance the experience. The uneven terrain will cause the player to lose balance more quickly; therefore, the player must constantly adjust the truck to prevent overturning and failure. The most sophisticated 3D graphics technology and the most minute details will be used in this game to provide gamers with the most satisfactory possible experience. Everything in the game appears genuine, thanks to the graphics used.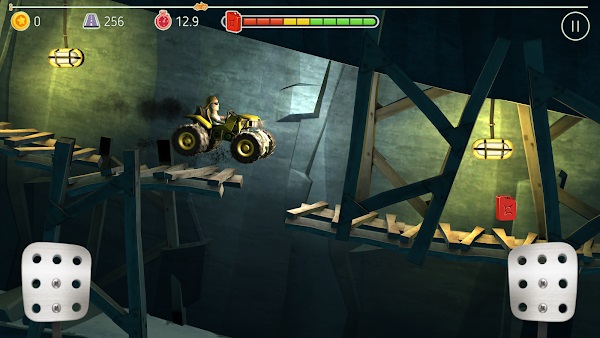 Handcrafted tracks: Be creative and create your own racetrack. The player can design a unique racetrack that they can completely alter. After finishing, players will upload their completed tracks to the game's Tracks community. Other players can try your Tracks, and based on their experiences, they will form perceptions.
Beautiful Sounds: The sound in the game is excellent as well. The sound was put into place to add a fresh vibe to this game genre, including background music and background sounds. The sound brings a new feeling to this game genre.
Superb Gameplay: The gameplay is enjoyable. Prime Peaks has distinct and appealing gameplay that allows multiple players. Aside from gameplay, this game has many other great features, such as well-designed graphics and some unique features that other games do not have. Furthermore, this game is not limited to single-player. Still, it can bring people together through exciting challenges and earn you bragging rights among your friends.
Leaderboards: The player's score will also be used in this game to determine their placement on the global leaderboard. All the players who have performed well in this game will be displayed on top. You must successfully finish the challenges if you hope to be listed on this leaderboard.
Conclusion
In need of more enthralling racing games that will challenge your racing prowess? Then Prime peak is one of your best picks. The game's engaging gameplay, excellent physics mechanics, a wide range of customizable vehicles, customized tracks, and capacity to challenge everyone make it stand out. Prime Peaks, an Android developer with one game (Prime Peaks) available on Google Play since 2015, created the game.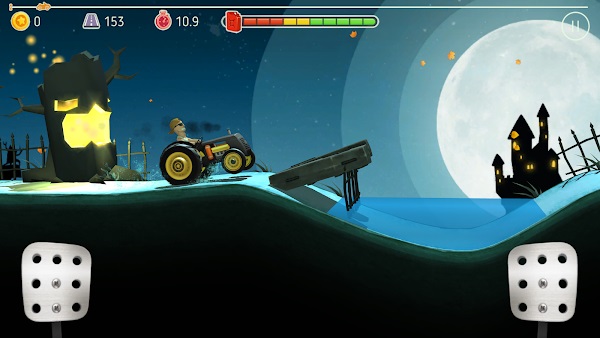 Prime Peaks appears under the Racing genre; with more than 10 million installs, it is one of the most downloaded apps on Google Play and is highly ranked in at least one nation. It's a game that will improve your focus, memory, and ability to use your mind to overcome obstacles. Prime Peak delivers enjoyment rather than extreme race. When you participate in the thrilling race adventure, the game consistently makes a difference, and you will always sense the uniqueness.


Join Telegram Group
Download Prime Peaks APK and take your racer on a ride through challenging, realistic, and exciting off-road terrain. Enjoy a thrilling race adventure to the top.