Download Polaris Office APK and find the solution to all your document and file issues. Save, edit across multiple document formats, share your work and do so much more in the easiest way.
What is Polaris Office?
Polaris Office is an application developed by Infraware, Inc., a software firm based in Korea. The app's main purpose is to open, save and edit all kinds of documents using a single application. The various kinds of documents easily run on Polaris Office include all Ms Office documents, PDF, TXT, ODT and many other file formats, all in a single app.
The application comes in Samsung smartphones and can be used on Android and iOS phones, PCs, and many other devices. Polaris Office functions seamlessly on devices with minimum operating systems of an Android 5.0 and above.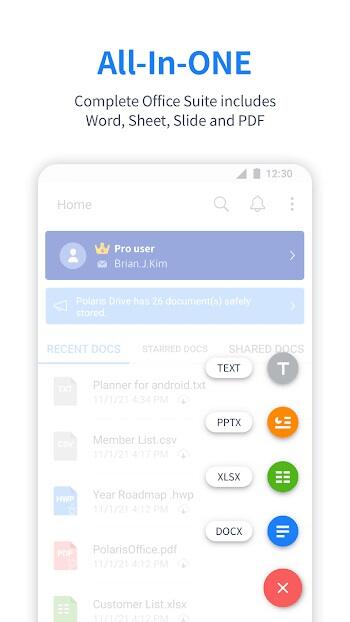 Polaris Office has been widely embraced by mobile users worldwide, amassing over 100 million downloads and winning global app-related awards since its release on the 26th of February, 2014.
The app is ideal for students, teachers, writers, secretaries, and everybody who has reason to save or edit documents in whatsoever format. Unfortunately, documents have different formats, and many writing or editing apps are quite selective. This could cause frustration and easily bring confusion when dealing with different types of documents. For this reason, the developers of Polaris Office have come to the rescue, delivering an all-in-one app that takes care of all your documents with no stress.
Features of Polaris Office
Compatible With All Documents Types. Polaris Office can comfortably support formats such as DOC, DOCX, PPT, PPTX, XLS, XLSX, HWP, HWPX, PDF, TXT, ODT, and the most recent version now supports CSV format. This all-around compatibility relieves users of hoarding multiple editing apps for different formats. With Polaris Office, you can easily save, edit and convert documents to all file types from the comfort of your mobile device.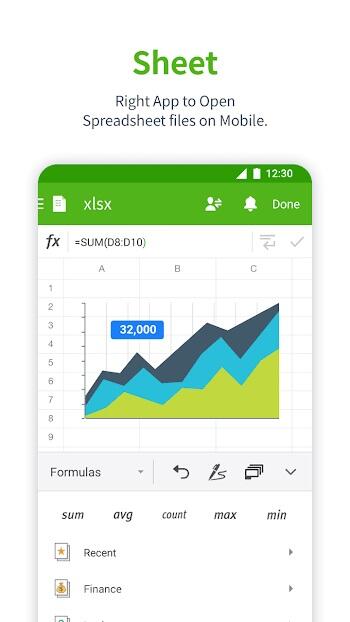 Supports Numerous Languages. Polaris Office is not only English based but supports other languages like French, Arabic, Japanese, Spanish, Russian, Italian, German and about 10 others. This serves to speak for the versatility of the app and its prevalence in many countries.
Storage Friendly. The Polaris Office is quite compact, occupying only 60MB of space on your mobile device. This makes it an even greater alternative to your numerous document apps on a single device since it frees up your storage and performs the work just as effectively.
Creative Tools to Enhance Your Editing. With Polaris, numerous editing options and creative tools can take your editing game up a notch. For example, you can take videos and pictures from the app to insert into your files. You can also import videos and pictures from your gallery into the app. But that's just the beginning.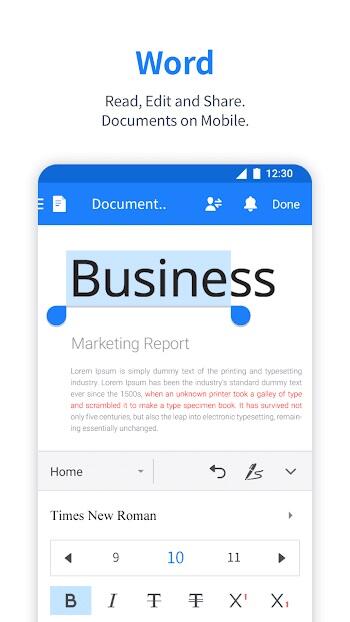 Polaris Office also allows for editing like you would do on paper, using your finger or a touchpad, allowing you to write in your handwriting using the handwriting feature. This could prove useful when the need to take quick notes arises. You can also draw, edit or make scribbles with your free hand when editing your work. Files in word, picture or video forms can be imported or exported from the app with perfect ease and are completely interactive
Collaborate and Communicate. Polaris Office allows users to share documents with others simply by clicking a link. You can edit comments and send and reply to comments with group members in the file for everyone to follow up. This enhances teamwork as corrections and interactions can be made at the moment with immediate effectiveness.
A Form of Cloud Storage. Polaris Office is a form of cloud storage for all your files uploaded or contained in the app. The app also works with other cloud formats such as Google Drive, Box, One Drive and DropBox, and can still access files stored on other drives on your device.
Free To Use. Polaris Office is a completely free app and does not require purchases to be used. However, in-app purchases can be made to get the best out of the app. The free version is also very useful, but the purchases are made to get some special exclusive features for professional use.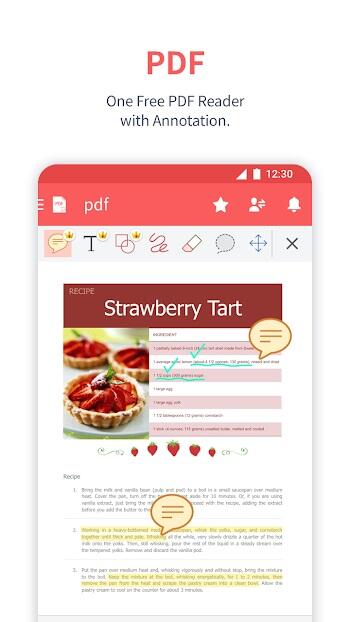 Perfectly Organised With The Help of File Manager. The app contains a file manager that arranges all your documents in an organised matter. The documents are arranged based on the file type for easy access. In addition, all your documents saved to different cloud storage or drives can also be easily accessed using Polaris Office.
You can also decide to group your files into folders if that is easier for you to access. The app contains a powerful search button that searches across all types of documents, whether by word or even letter.
Make Standard Presentations From Your Mobile Device. With Polaris Office, you can now make simple and smart presentations with the convenience of just your mobile device. Polaris office allows for a smooth display of your slides and easy editing, so you can now make smarter presentations to share with your workmates.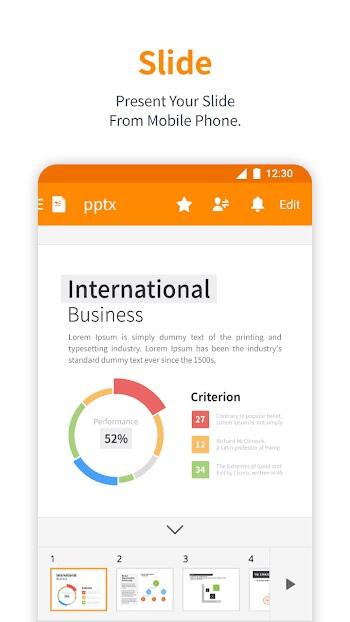 Professional Spreadsheet Display and Editing. Spreadsheets are mostly edited on PCs; however, you can smoothly edit and share your spreadsheet with Polaris Office. The spreadsheet feature on the Polaris office can be even easier to manipulate because of the smooth display and editing than spreadsheets displayed on laptops and PCs.
Conclusion
Polaris Office is the master app for editing, saving and sharing all types of files and documents. Its organisation and accessibility make it the go-to app when dealing with documents. The app is useful for practically everyone for either casual, academic or professional use. And most importantly, the compact and versatile features make Polaris Office almost indispensable.
Although some professional users might still prefer to have individual apps for different types of documents because of certain features, Polaris Office can still be used to keep all files in check.