Download Perfume of Love APK, an interactive choice-based and roleplaying game based on love stories where players get to experience the lives of every character.
An In-Depth Description of Perfume of Love
If you are looking for an entertaining game you can play during your free time, Perfume of Love is a perfect choice. It is the newest and most popular game published by Tictales and has almost a million downloads which go a long way to show how exciting it is. With Perfume of Love, players have access to different visual novels; all centered around the characters working in a famous perfume company called ICARE. You will experience the lives of every character and be part of passionate love stories.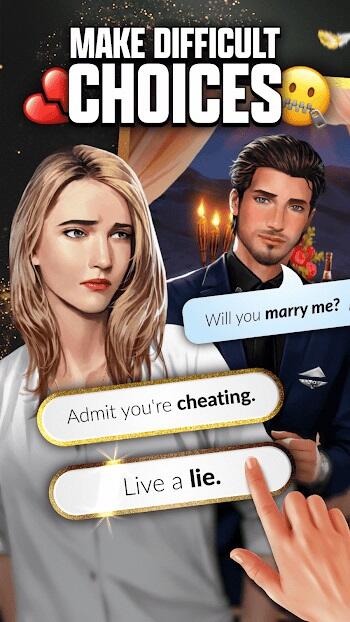 Perfume of Love is a choice-based and interactive game which means players can participate and make different decisions like it is their life. In Perfume of Love, there is no need to control vehicles or fight characters – as stated above, it provides visual novels centered around the same characters. This game guarantees to give you the same feeling of excitement and even more because this time, you have a say in what happens in your character's life. In other words, you will influence the content and outcome of the story through the choices you make in the game.
When it is time to make a decision, the choices will appear on the screen, and you will choose whichever option suits you best. For example, Enzo is a character in the story (this will be explained further in the review) that you will meet. You may accidentally bump into him and will have to choose between apologizing or waiting for him to apologize to you. Whatever option you choose will affect the way Enzo sees you. Every episode in this game tells you an interactive story about flirting, romance, business, dreams, life, friends, travel, and adventure.
In Perfume of Love, you play a girl who recently graduated from high school and just arrived in Paris to begin a new job in a world of luxury and business. She will be a press officer at a prominent perfume company in France called ICARE. Since you will be playing as the girl, your task will be to manage the image of their most popular model, Enzo, who is quite reckless and impolite.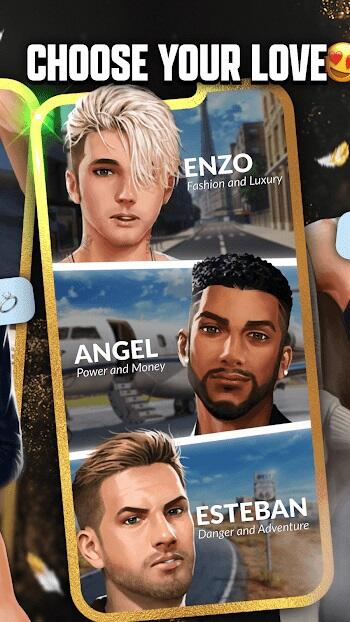 You will get to meet the other characters – Romain Levasseur (the heir to the ICARE empire), Catherine Levasseur (the owner of ICARE), Thomas Chevalier (a mysterious character), and Gaspard (the parfumier) – and explore their individual lives. The outcome of every visual novel you read will be based on your choices, and you can get to experience a beautiful love story with your lover. Your love can be so beautiful, making many people get envious, or you could be and living a lie. Remember, the ending is all up to you.
Perfume of Love is an exciting game that guarantees to keep you playing for as long as possible. As they say, curiosity killed the cat, and who would not be curious to see the ending of their virtual novel? Start playing this game and use your favorite scent to seduce the different men around you. Our site offers a straightforward Perfume of Love full download process so you can get right to it.
Features of Perfume of Love
Now that you know about Perfume of Love let us look at some of the exciting features this game offers.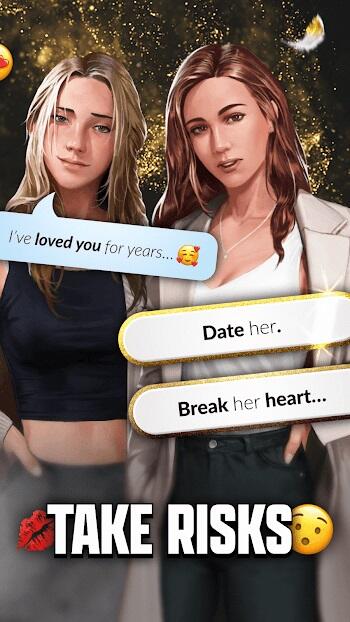 Choose Your Story
Players have access to a large number of stories with several chapters to choose from. You can go through the library to pick whichever suits your taste and get to reading. As stated above, these stories are centered around the characters working in ICARE, a famous perfume company. You will take up the role of an average girl who works as a press officer in the company and is tasked with managing the image of Enzo, a popular model for the company. You will also get to meet other characters stated above. Some of the episodes you can check out are listed below.
Romain: Roman Levasseur is the heir to the ICARE empire. In this story, Romain travels on a trip to Madrid with the actress Adele Duval and the fashion model Enzo Rodriguez. After the trip, he will meet a certain girl who will change his world forever. In this story, you will meet Jean Levasseur, the person who founded ICARE, and experience love, friendship, and drama.
Enzo: ICARE is trying to bag the biggest deal with a large group based in Dubai in this story. You will get to travel across Paris, Tokyo, and New York to meet clients for the projects and play a major role in the partnership between the two brands. You need to balance between flirting and business and a gentleman and a bad boy.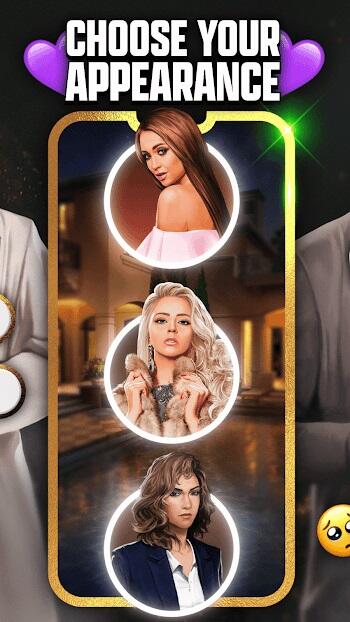 Nathan: this story is centered around a heroine who is an Interpol detective. Her task is to work with Sami Hechad, the Parisian police inspector, in the solving of a recent burglary case that targeted the Levasseur family (the owners of the ICARE empire).
Esteban: this story is set in California – you recently finished studying law on the East Coast and have just returned to stay with your family in San Diego. In the sunny atmosphere of California, an adventure takes place.
Thomas: this story is about a famous heroine from a big French bourgeois family who loves horse racing. During one of her races, she meets a man called Thomas Chevalier, a mysterious character. He is the perfect gentleman but filled with mystery. Can you find out who he is?
Customize Your Character
One feature that distinguishes Perfume of Love from other visual novel games is that it allows players to choose the character they want to roleplay in the personalization section. In the Actors section, they can customize other characters in the stories like Enzo and Romain – they can change their appearance to suit their style. You can use love to unlock and access more characters.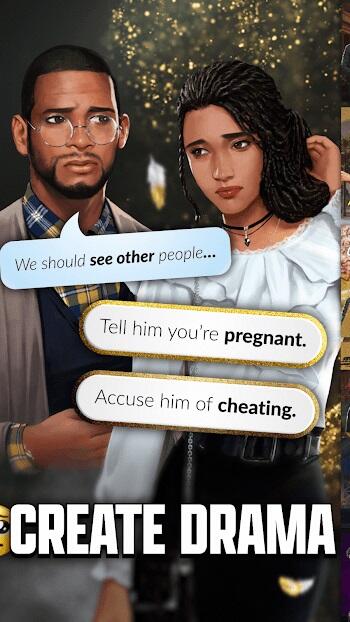 Images
Perfume of Love enables players to enjoy a pleasant visual and gaming experience through its vibrant and realistic graphics. A visual novel needs outstanding graphics to engage the reader, and Perfume of Love has just that. The game is set in Paris, a city that is famous for romance and beauty. The characters have a beautiful appearance and are sketched with different faces. They also have a specific role in life and unique personalities.
The beauty of this city is perfectly displayed, and you will get to build the romance aspect in every episode you play. The colors and scenery are also awe-inspiring and will surely catch your eye the moment you start playing this game.
Conclusion
Perfume of Love is an exciting roleplaying game that takes you to a world filled with romance, adventure, and real-life choices. Remember that your decisions will affect every story's outcome, so make good decisions. Our Perfume of Love download process is straightforward – so what are you waiting for? Hit that download button now!