Download Albion Online APK, a cross-platform free-to-play video game with a vast open world. Explore the world, conquer territories and build a homestead to farm crops.
An In-Depth Description of Albion Online
As stated above, Albion Online mobile is a cross-platform free-to-play video game with a vast open world. This game is a medieval fantasy MMORPG – an online roleplaying game where several people can participate at the same time. Albion Online mobile is based on the Arthurian legends and features PvP and PvE combat, a classless system, a player-driven economy, and a vast open world. Players get to explore the world, conquer different territories they come across, build a home to raise animals and plant crops, and take on thrilling adventures.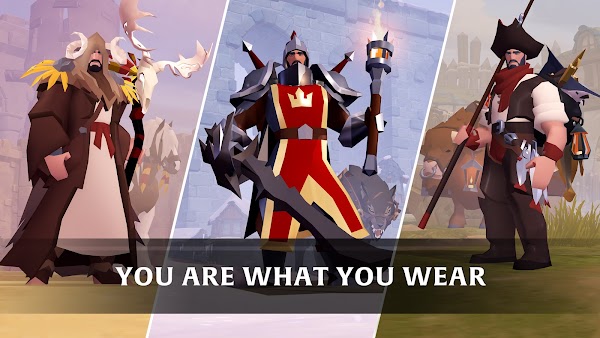 Albion Online offers players the first real multiplayer experience – iOS, Android, Linux, Mac, and Windows players can play together on the same servers. This is a cool feature you surely do not want to miss out on, as it allows you to interact and battle against many players worldwide. The graphics are worth looking out for as they stand out and work excellently well on mobile devices.
The Albion Online gameplay is so interesting and diverse in the sense that it is not all about fighting. Of course, players will come across and battle against hundreds of monsters throughout the Albion Online epic story. But, if you prefer to move to a farm, grow crops, raise animals, and build a house for yourself from scratch, you can do that. In Albion Online mobile, spending time with your guild teammates completing different tasks and making several online friends is a lot more entertaining.
Albion Online features a "you are what you wear system". When players first start playing the game, they can use the extensive character editor, which has hundreds of options available to make their character look how they want. As they progress in the game, complete missions and level up, they can organically customize their character's skills. With this, their character does not only look the way they want but will also be the way they want.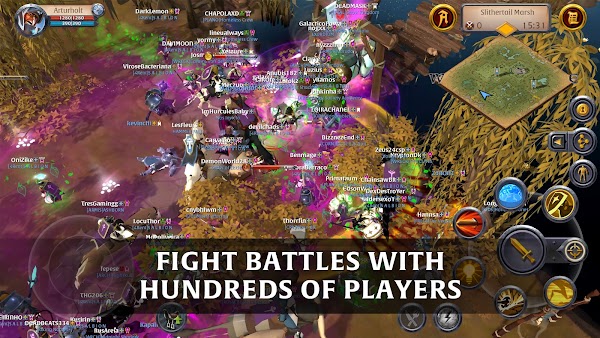 The controls in this game are quite easy to understand – they are compatible with touchscreen devices. If you want to control your character's movement, you must tap anywhere on the environment, and they will go there. You will also have to tap on any character or element to interact with them. Basically, all you need to do is tap the screen, but unfortunately, owners of small screen devices may find it challenging to manage the inventory.
Surely we can agree that Albion Online is an outstanding game with many exciting features that you can share with many players worldwide. Our site offers a straightforward Albion Online download process so that you can get right to it.
Albion Online Tips
Below are some things you can do to improve your gameplay and overall gaming experience.
Know Where To Put Your Island
If you are new to this game, it is important to note that you should not place your island anywhere. You have to do the necessary research and study different locations to see which is the best option for you and which has safer surrounding territories. This is essential, so you do not experience hardship later.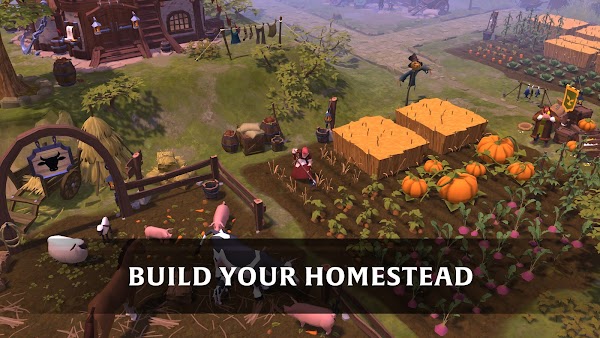 Find and Join a Guild
If you want to know a lot more about Albion Online while gaining popularity on the side, then you should join a guild. Guilds are extremely important and useful to players when they choose well. That said, ensure that you do not accept random guild invitations, as some charge unnecessary taxes to take advantage of players.
Do Not Be Afraid of the Red and Black Zones
As a first-time player, you will have heard how dangerous and scary the red and black zones are, but that is not entirely correct. Sure, they are scary to an extent, so all you need to do is watch your back. There is so much to learn about the red and black zones, and as you progress in the game, you will know what you need to know.
Do Not Parade Your Gear
When you purchase expensive armor that you cannot afford to buy again, you shouldn't go into a dangerous zone wearing your gear. There is no need to wear costly armor on a solo farming trip, as this could leave you bankrupt.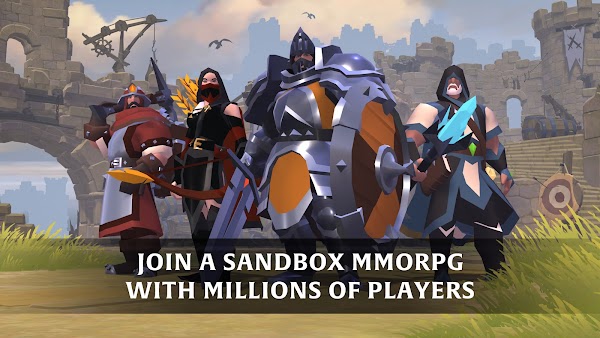 Features of Albion Online
Now that you know how to play Albion Online, let us look at some of the exciting features this game offers.
PvP Battles: you can engage in PvP battles to test your skills and earn rewards – join the 5v5 fights in the Arena and Crystal Realm or the 1v1 battles in Corrupted Dungeons. The map is divided into many color areas – yellow is for those who have opened hostile while black and red are free PvP zones. When you enter, you are expected to defeat whoever is available, and if you win, you get to loot all your opponent's weapons, belongings, mounts and equipment.
Put Down Roots: if you are not interested in deadly battles, there are many other things you can do in Albion Online. You can claim a private island or a city plot and make it your own to grow crops, raise animals, and build crafting stations. The game allows you to repair and decorate your house using the money you gained from your life of war.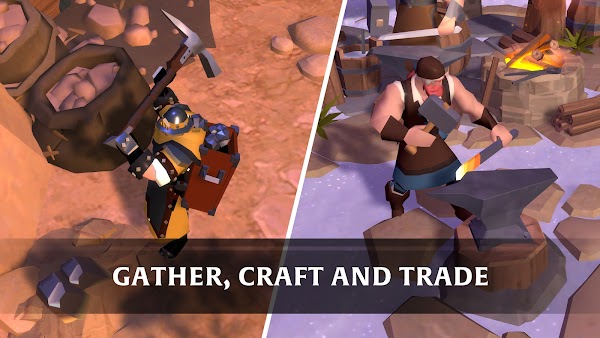 The game features over fifty constructions – shops, homes, military areas and many others – for you to choose from. Stock your house with trophies, custom furniture, and chests and hire laborers to craft for you. You can also ride animals around the open world – this increases your movement speed and the number of items you can carry on each trip.
You Are What You Wear: in Albion Online mobile, everything you use, from weapons to armor, defines your skills. You have to craft different items using new equipment as the game progresses. You will always have to earn silver (the in-game currency).
A Player-Driven Economy: Albion Online features a player-driven economy, and this means that almost every time found in the game is crafted by players from the resources they gather. You can buy, trade and sell at local marketplaces and begin crafting your items, from essential tools to mighty weapons.
Conquer the World: players can join a preferred guild and own a piece of the Albion open world. They can conquer different territories to access all kinds of resources, build hideouts and guild halls and keep track of their progress against other guilds worldwide using the leaderboards.
Cross-Platform: Albion Online supports cross-platform play; one account allows you to play on all platforms using a single shared server.
Conclusion
Dive into the Albion Online open world where you will face deadly foes, conquer different territories, and claim land to make it your own for planting crops and raising animals. Our Albion Online free download process is straightforward – so what are you waiting for? Hit that download button now!