Download Day R Survival APK and have a spectacular time exploring a post-apocalyptic world with interesting storylines and amazing quests. Elevate your gaming experience to the max.
A Deep Analysis Of Day R Survival
It is a survival game that is set in a post-apocalyptic world with intriguing maps and places that allow you to explore and find interesting resources on your way. This type of game involves elements of hunger, radiation that might cause injury, scary monsters, weapons that can be a life savior in your survival, diseases, and enemies that might be a threat to you.
Interesting Storyline
The game storyline opens with a scene of a person who is the main character waking up at the center of an empty street with a body ache who barely manages to get up. He doesn't have any idea about where he is or who he is. He doesn't remember anything and barely manages to stand up. He finds his head to be splitting and doesn't seem to recognize the city in front of his eyes, but all that he knows is that the city looks pretty much dead in appearance, yet he still feels like he should look around to get an idea of what is happening.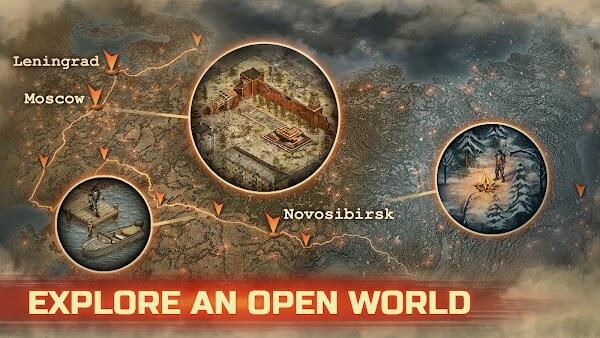 He sees some garages up ahead and thinks about searching there, thinking that he might be able to find something useful there. This main character guy that we saw so far is you. You will be playing his role. This is how the interesting storyline begins, and the best part of it is that it gets more interesting as time passes.
Luring 3D Graphics
The luring 3D graphics of this game makes players get obsessed with the game. This is because the graphics are the part that will show how good the rest of the game is through its style. There is something really unique about this game that has something to do with the weather graphics. This game offers certain strange weather conditions that seem realistic.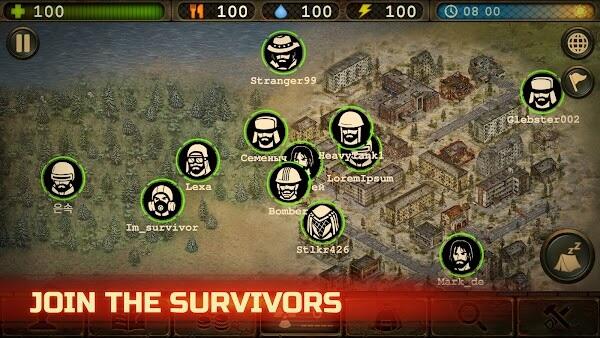 You've Got An Open World To Explore
Who wouldn't love a world that allows its players to explore till the end of it without any certain boundaries to abide by? Yes, Day R Survival: Last Survivor is a game that allows players to have an excitingly fun time exploring a world with boundless maps and no limits.
For instance, you can take your time as you explore and search through the places with really unique names. Names include Kola, Murmansk, Polarny, Severomorsk, Gazhiyevo, Pushnoy, Olengorsk, Monchegorsk, Vidyayevo, Zaozersk, Verkhnetoulomsky, Town, Kandalaksha, Revda, Tumanny, Prirechny, Pachanga, Zapolyarny, Chelyabinsk, and a lot more other places in different maps.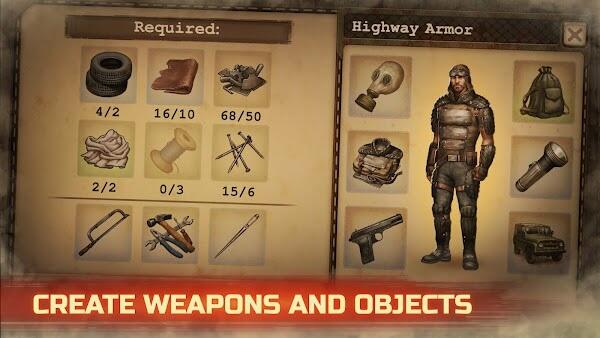 You Must Collect All Valuable Resources
All the valuable resources that you encounter on your fun journey will come in handy on any occasion, so you should be prepared to collect all these valuable resources so that your gameplay might be more interesting than ever. Some items include water, drinks, and other beverages that might help you stay hydrated. Canned food items can keep away your hunger and other notes that might help you in the quest.
You will be able to find these recourses in your bag. They're identified as 6 filters, namely all, main, equipment, tools, components, and quests.
Try Creating New Objects & Weapons
During your fun journey of exploring, you will be able to encounter valuable resources, and we have a surprising element to reveal regarding that. Day R Survival: Last Survivor allows its players to create new objects and weapons using the materials and valuable resources they encounter, search and collect.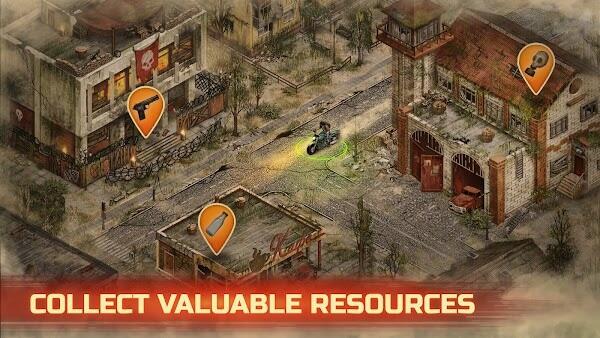 You Might Not Be The Only Survivor Left- Search For Survivor Bases
In the initial stages of the game, you will feel like you are the last man standing, but as time passes and you encounter different places, maps, objects, and resources. Once you get through this, you will realize that other survivors and players like you are playing and exploring. You can find these other survivors and players when you get to the survivor bases and search for them at that place.
You'll Be A Part Of Tactical Combat
On your exploration journey, you will encounter various tactical combats, and you will be given a chance to take part in those tactical combats. These combats are tactical because of the design of the setting. It is set in a 7x7 grid with various obstacles and traps where you might have to fight various animals such as rats, birds, and more.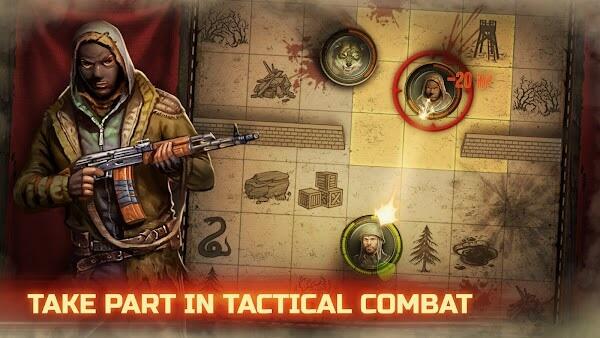 Join Forces With Remaining Survivors
What is the fun of seeing an interesting storyline, luring 3D graphics, exploring an open world, collecting valuable resources, and creating new objects and weapons yourself? Good things are meant to be shared. This game lets you join forces with other remaining players and have a great time as you all enjoy everything together, be it the interesting storyline, luring 3D graphics, exploring an open world, collecting valuable resources, or creating new objects or weapons. You can do it together with the other players.
Different Music Styles For Different Situations
One of the most impressive features of this game is that there are different music styles for different situations. For instance, there is a different style of music playing in different situations. When you face attacks, there's a different style of music. The same goes with while you are walking or while you are searching, etc. There are many other instances and occurrences, showing a snippet of different kinds of music styles for each occasion.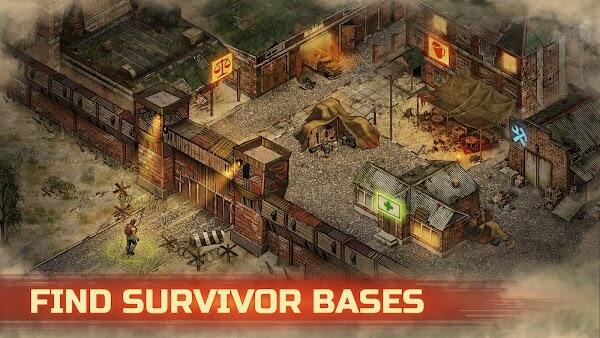 Supported On Tablets
Day R Survival: Last Survivor lets its players have a kind experience that allows them to enjoy this game on a bigger screen than mobile games. Yes, it gives its players an option that lets them play on mobile phones and tablets. The game renders perfectly on different screen sizes, whether on mobile phones on Tablets. You might witness an improved interface due to the large screen size in tablets, though.
Conclusion
If you are ever looking for a game that lets you have a fun time exploring different maps, have tactical combats, and find valuable resources and risky yet intriguing challenges, then Day R Survival: Last Survivor might be the ideal game for you.