Download Identity V APK, an asymmetrical horror mobile game with mysterious storylines, exciting gameplay, and a gothic art style – fear always springs from the unknown.
An In-Depth Description of Identity V
Identity V was developed and published by NetEase, and as stated above, it is an asymmetrical horror mobile game that is perfect for lovers of everything horror-related. Identity V is guaranteed to give players a breath-taking experience through its 1vs4 exciting gameplay, mysterious storylines, and gothic art style. It is a fantastic thriller party where fear will always spring from the unknown, and all players are invited. The Identity V release date was on the 6th of July, 2018.
Identity V 2022 revolves around Orpheus, a detective unraveling the mystery behind a mysterious killing game within a manor. The gameplay is centered around five different players who participate in competitive matches. Players can choose to play each game as one of the four survivors who have to escape against from the hunter (killer) or play as the monstrous killer (hunter). There will be many different options available to you regardless of the option you choose.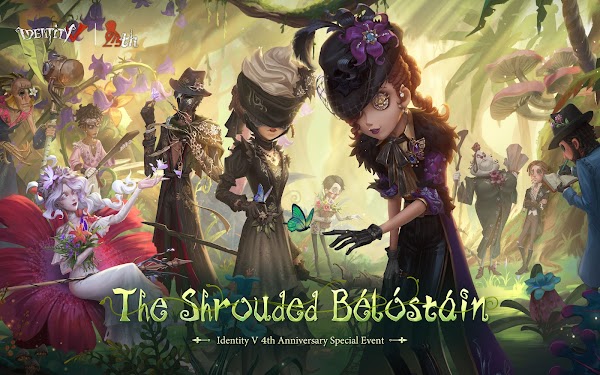 As stated above, Identity V latest version has a 1vs4 gameplay, and this means that it is based on 4 vs. 1 combats (survivors vs. killers), and each character has different special skills to help them fight the monstrous killer. If you decide to play as a survivor, you will have to use the different control points around the setting to escape before the killer tries to stop you. If you (as a survivor) get trapped twice in a row, that is equal to a game over for you.
Every survivor is divided into four categories – rescue, decode, assist and contain types – and they aim to escape through the two exit gates by figuring out five cipher machines and entering the password. On the other hand, the killer (hunter) has to find and kill all four survivors before they can escape. To do this, he will have to chase each survivor down individually and eliminate them by putting them down on a rocket chair.
As players progress in the game, they can unlock new abilities and characters and earn experience; this applies to both the hunter and survivors. The hunter wins the match if he can eliminate at least three survivors. If two survivors manage to escape and the remaining two are eliminated, the game will end in a tie. Survivors can also help their teammates from the rocket chair before the elimination process is over.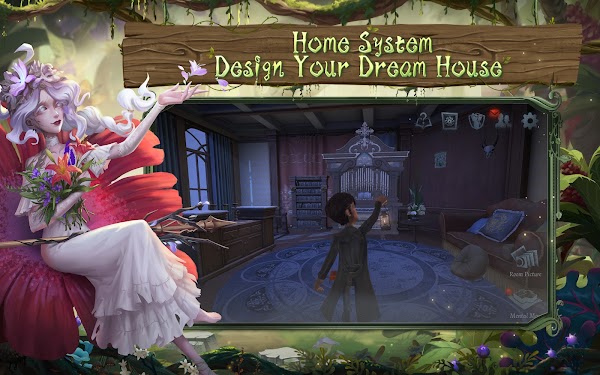 Identity V 2022 is an outstanding game with exciting gameplay inspired by Dead by Daylight but with a gothic art style. The narrative aspect of this game is about the detective, Orpheus, investigating the mysterious disappearance of a family within a manor. So, every round you play will correspond with a hypothetical investigation. Our site offers a straightforward Identity V free download process so that you can get right to it.
Features of Identity V
Now that you know how to play Identity V let us look at some of this game's exciting features.
Kill Or Be Killed
Identity V focuses on four survivors trying to escape before they can be killed, kind of like a kill or be killed situation. The game requires five players to begin a match, and you will be paired with other players online. As explained above, you can play as a survivor or a killer. The only difference is as a survivor; you cannot kill, you can only escape being killed.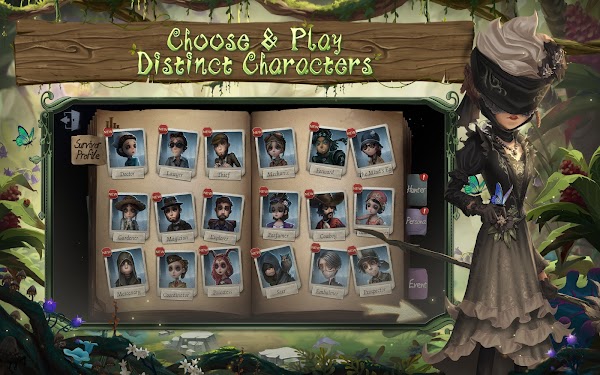 The killer (the hunter) is monstrous; he shows no mercy and only derives pleasure from killing others. Once he catches a survivor, he hangs them on chains to watch them die, and he attacks his victims using a sickle filled with blood. As a killer, your goal is to find all survivors individually and eliminate them before they can decipher the ciphers and escape.
Once you catch them, you will have to eliminate them by hanging them on chains and waiting till they die. If you do not do this, survivors can save and heal any player you have caught so that they can continue the game. To eliminate the survivors, you have to slash them twice. If you slash them only once, they will get up and continue running for their lives.
Graphics
Identity V has gothic-style graphics; since it is a horror game, it is dark and scary. Players play this game from a first-person perspective, making the fear a lot worse and making it seem like they are there. The gothic visual style takes players back to the Victorian era to have a taste of its unique style. No matter how brave you are, this game will surely make you shudder and shiver once in a while.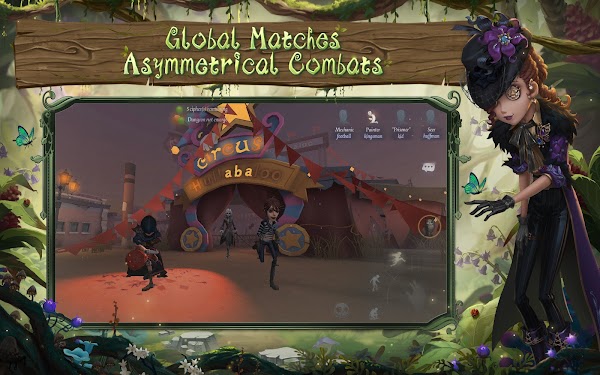 Escape From Fate
As a survivor, it is somewhat your fate to be eliminated by the killer before you can escape. But, you can escape this fate. The killer runs faster than the survivors, so the best thing you can do is strategize a plan to outsmart him. Unfortunately, you cannot attack the killer like the killer can attack you, so you have to go through different obstacles to ensure he does not catch you.
Survivors can collect eye icons so that the killer cannot detect their location, but this is only temporary. Your goal is to decipher the ciphers and escape before the killer catches you.
Other Features Include:
The game has randomized map adjustments, so players never know what to expect.
Players have a wide variety of characters to choose from.
Identity V features exciting and intensive 1 vs. 4 asymmetrical combats.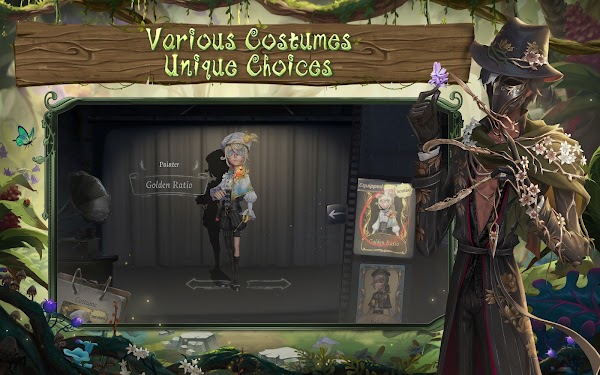 Conclusion
Dive into a world of horror where you can either be the killer or try to escape from the killer. Whatever option you choose, you are guaranteed an exciting gaming experience. Our Identity V download process is straightforward – what are you waiting for? Hit that download button now!